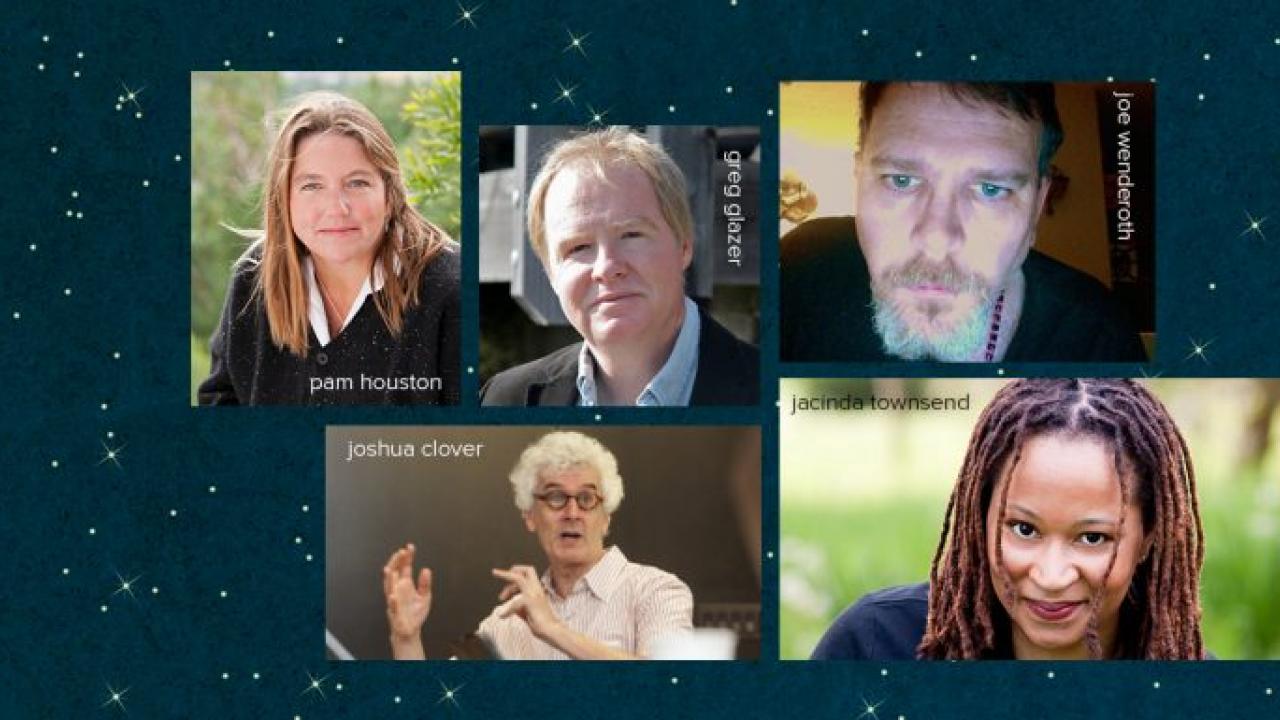 Location
Wyatt Deck, Arboretum Drive, Davis, CA 95616, USA
Award-winning fiction writers and poets from the UC Davis creative writing program read from their work: Joshua Clover, Greg Glazner, Pam Houston, Jacinda Townsend and Joe Wenderoth. Co-sponsored by the English Department.
The event is free; parking is available for $9 in Visitor Lot 5, at Old Davis Road and Arboretum Drive. For more information, please call (530) 752-4880 or visit http://arboretum.ucdavis.edu/calendar.aspx.
Rain location: 126 Voorhies Hall
Need more information? 
CLICK HERE or call us at (530) 752-4880, or email us at arboretum@ucdavis.edu.