GATEways Outreach
(Gardens, Arts and The Environment)
Staff Mentor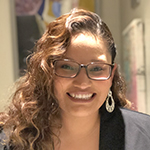 Melissa Cruz Hernandez
Outreach and Leadership Program Manager
Email | (530) 754-8293
Collaborating with other Learning by Leading interns, community members and UC Davis partners, GATEways Outreach interns will learn how to create and implement large-scale, meaningful virtual events that focus on promoting wellness through Nature Rx. (The United States Department of Agriculture describes Nature Rx as "programs [that] promote outdoor activity as a measure to combat health epidemics stemming from sedentary lifestyles.") We are seeking students who are enthusiastic about sharing their love of nature with the UC Davis community via multiple types of remote platforms, including social media and Zoom!
During Spring Quarter 2020, the GATEways Outreach internship transitioned to an online platform, but continued to provide educational experiences that promote the arts, sciences, and other fields of study. As we move forward this year, we are seeking students who can step outside their comfort zone, enjoy working in a team, and comfortably express themselves in a virtual platform. Interns should be self-driven and passionate about creating an inclusive virtual space for their team and an accessible platform for the public to enjoy. 
Quarters:  Winter through Spring
Schedule: 3-6 hours/week commitment for the remainder of the school year and beyond if student chooses to stay
Units: 1-2units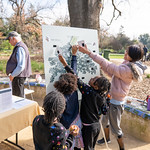 GATEways Outreach Projects
Click here to learn more about the types of projects Learning by Leading™ GATEways Outreach students lead.
---