Thanks to a partnership Andrew Fulks, Director of the UC Davis Putah Creek Riparian Reserve and Campus Naturalized Lands, has stewarded with the UC Davis Environmental Health and Safety department (EH&S), the UC Davis Arboretum and Public Garden team is tackling a few landscape improvements to reduce the amount of sediment in the campus's stormwater run-off.
Funding for these projects comes from EH&S which budgets for stormwater and other environmental impact enhancements on an annual basis. This year the projects we complete as a result of this partnership will not only improve the quality of the campus stormwater, they will have a positive impact on the campus environment. Many thanks go to Sue Fields and Brent Cutler from EH&S for helping facilitate these improvements with our team.
This year our teams will be focusing on three areas:
1)  Garrod Curve—this is the strip of landscape just outside the horse corral south of Vet Med and north of the Ruth Risdon Storer Garden in the Arboretum. The landscaping we install here will help improve erosion, stormwater quality and reduce run-off issues that may occur as a result of horses and our other four-legged friends rehabilitating nearby. Robert Bohn, Putah Creek Riparian Reserve and Campus Naturalized Lands, is designing an irrigation system to support the new landscape with help from Christina De Martini Reyes, Assistant Landscape Architect with Campus Planning and Landscape Architecture.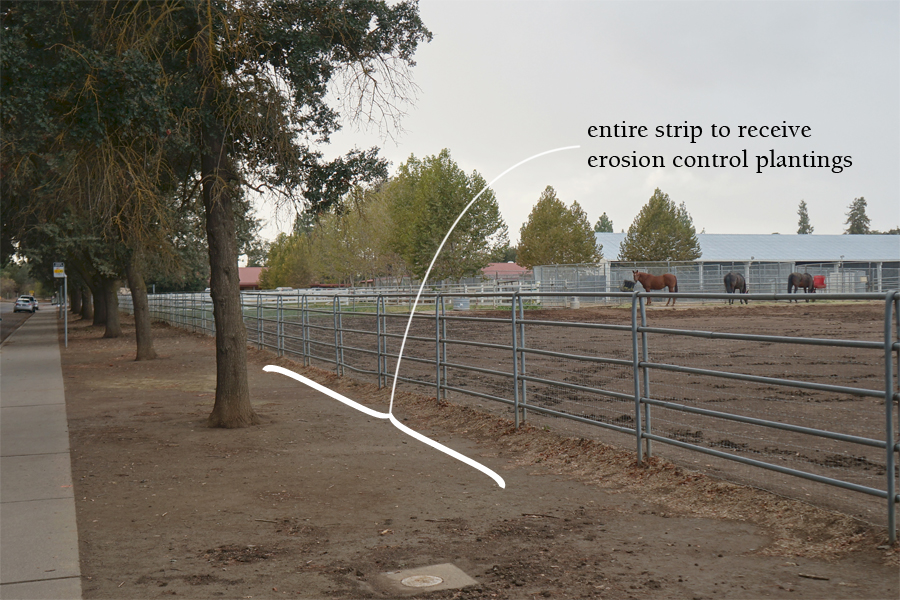 2)  Arboretum bank (west end)—many of the bare patches of dry earth located here will be covered with erosion-control fabric and seeded with a native grass mix. The grasses will hold the soil in place helping improve stormwater quality by preventing erosion as well as expanding the existing Yolo County Riparian plant collection.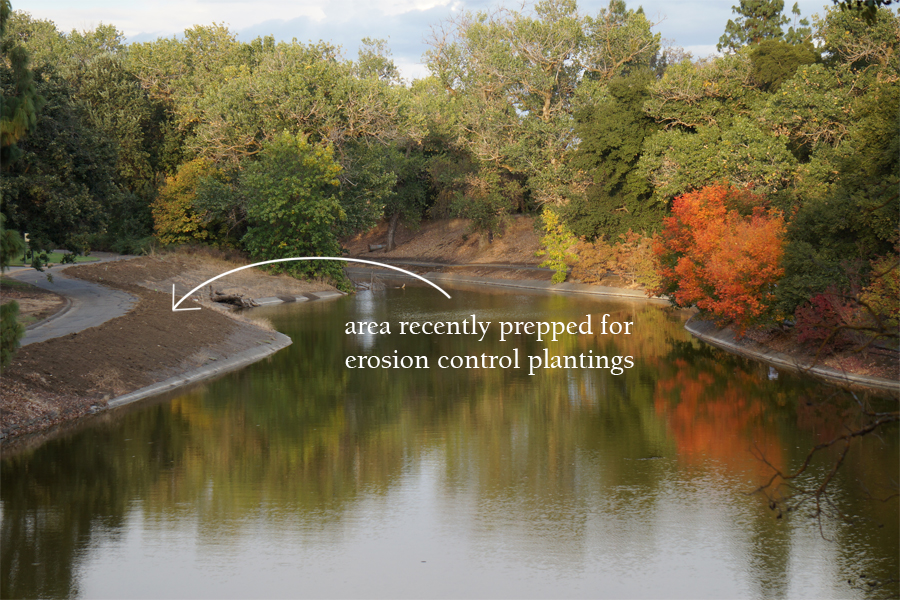 3)  Unitrans facility—our teams will also be installing additional erosion-control fabric and planting a seed mix in a small area outside the Unitrans maintenance facility on Garrod Drive near the Arboretum Teaching Nursery. This project will prevent erosion and improve stormwater run-off quality. Civil and Industrial Services will be removing the rock near the stormwater inlets and preparing the soil for native grass planting this fall.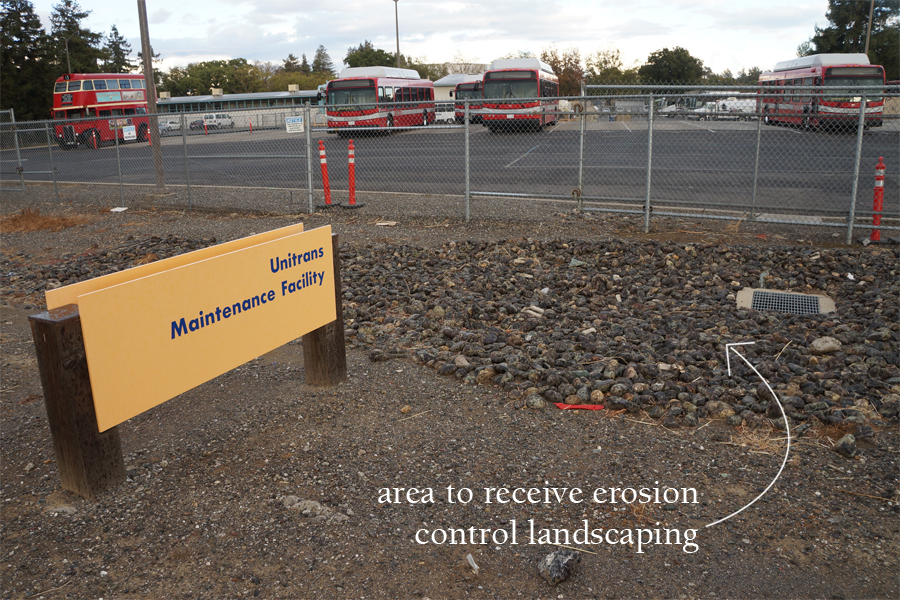 Category