Life After Lawn: The Transformation of a Sacramento Home's Front and Backyard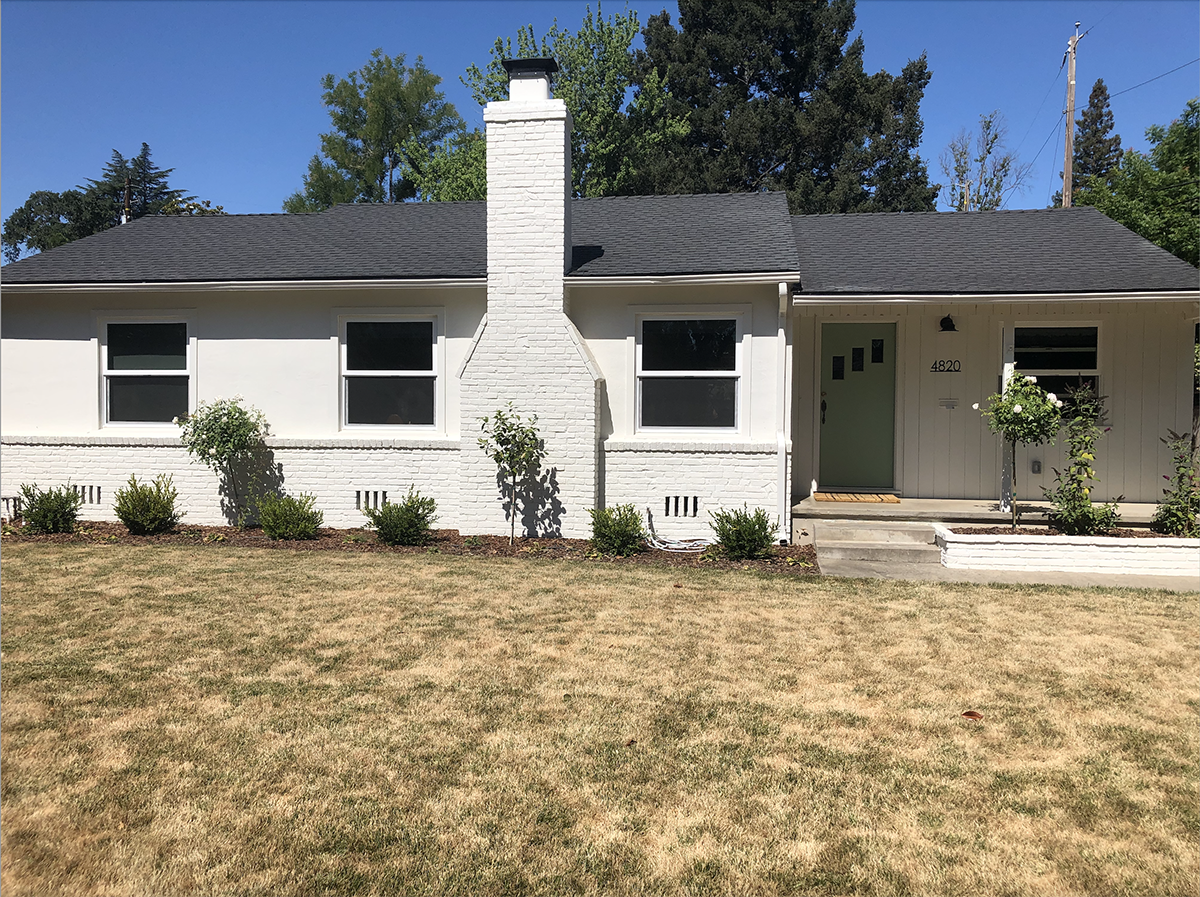 In April 2021, after two decades of Bay Area apartment-living, my husband and I bought a house and moved to the South Land Park area of Sacramento. And while we loved life in Oakland, we'd grown weary of living crowded up against neighbors with no private outdoor green space, especially during the pandemic. For years, we'd fantasized of finding an oasis and stewarding a tiny plot of earth where we could create a place of peace for plants, creatures and us. But, as total newbies, we knew nothing about gardening, plants or landscape design. We enthusiastically dove into the YouTube gardening universe, subscribed to the plant podcasts and began collecting a library of horticultural books. We learned and we planned. It was thrilling.
We took inspiration from the Dutch garden designer Piet Oudolf and his naturalistic planting vibe which combines meadowy grasses with architectural perennials. We're also suckers for English cottage gardens and spent most of the pandemic "nerding out" with Monty Don and BBC's "Gardeners' World."  And, of course, living in the Sacramento Valley, with its sizzling summers, we wanted to anchor our garden with plants that thrive in these conditions while also supporting all the creatures who call this place home. At the end of the day, our garden vision included mostly drought-tolerant and pollinator-supporting native perennials plus space for an annual flower and veg garden.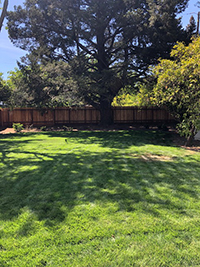 We moved into a fantastic home situated on a roughly quarter acre of beautifully flat land (not easy to find in the Bay Area) and awesome soil. What was less fantastic — for us, at least — was that most of the property was carpeted in an ocean of grass. The water bill was large and the mowing loud. Plus, we had to contend with a massive 60-foot, unhappy, Lebanese cedar tree which SMUD said posed a fire risk and needed removal. We cried when it came down because it was old and beautiful and supported a sweet community of critters.  But it wasn't meant to be here and had to go.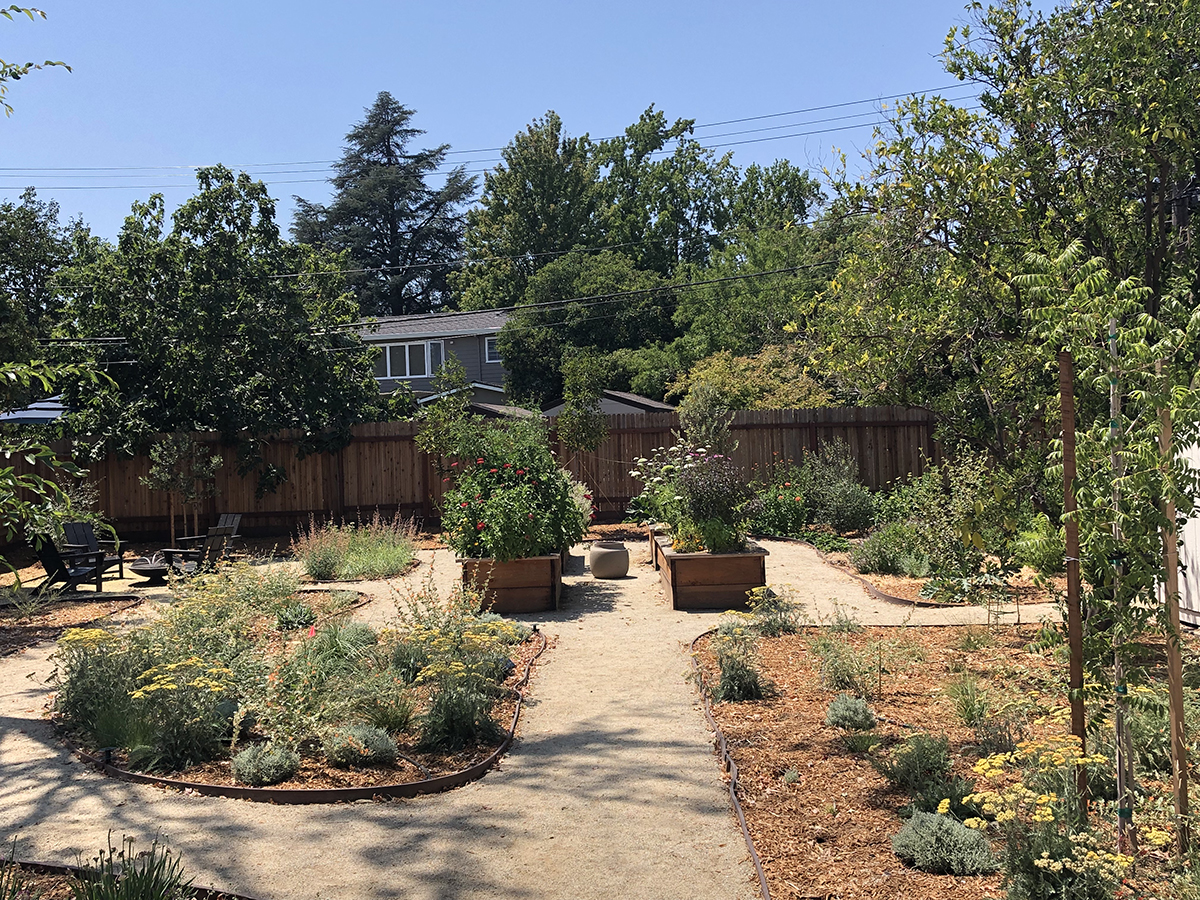 Over the next two years, we put on our sun hats and rolled up our sleeves for a major garden-creation journey. We took out the tree (RIP cedar-tree), yanked out all that grass (not easy) and used my husband's computer graphic skills to map out a design of decomposed granite pathways snaking around a series of in-ground beds. Once all the hardscaping was set up, including the installation of a stone fountain, the pouring of an extended concrete patio and the building of eight raised vegetable beds, we started with our planting.  It began with a fall-sowing of cover crops to bring extra goodness to the soil and ended with a shopping spree at the spring 2022 Friends of the UC Davis Arboretum and Public Garden plant sale. The carts were loaded with plant-friends headed for their forever-home and included yarrow, grasses, desert globe mallow, lavender cotton, kangaroo paw, lion's tale, many kinds of salvias and perennial herbs. We also planted trees, set up drip irrigation and built a "germination station" in our garage for sowing veggie and flower seeds. Now, two years in, this garden has become home, and living and growing alongside it has become our great joy.
Primary Category
Tags