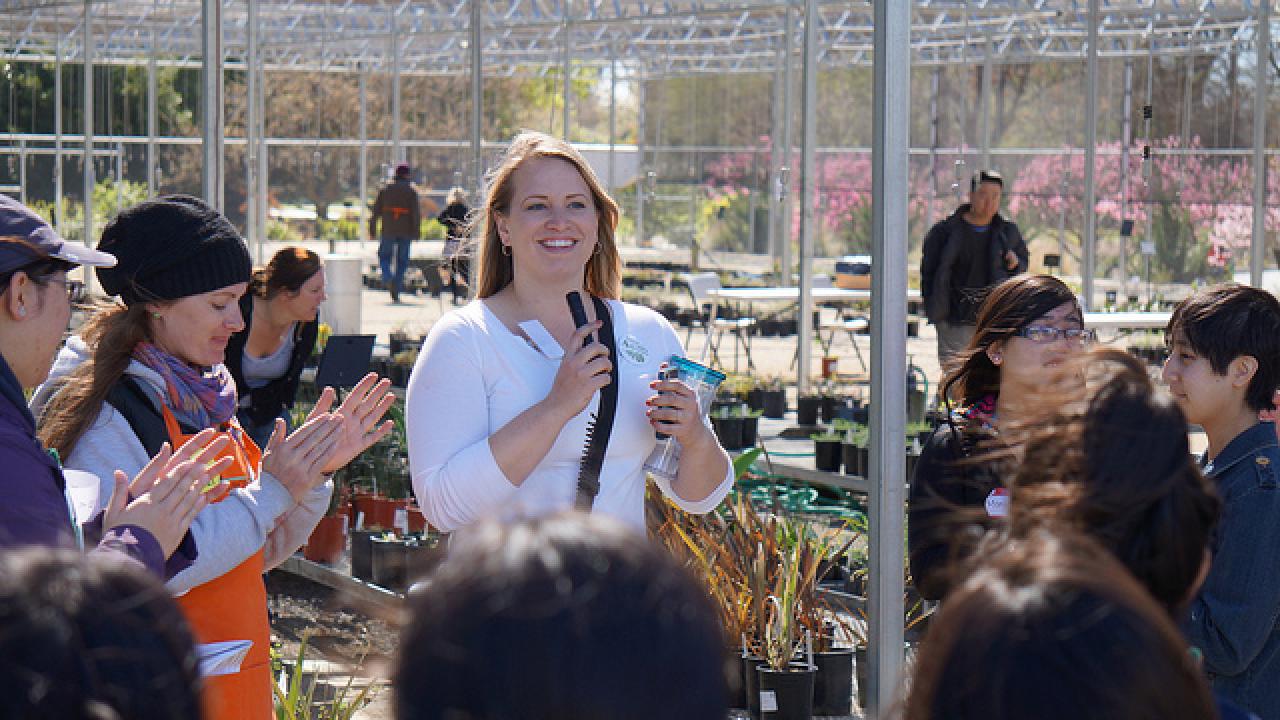 STUDENT LEADERSHIP OPPORTUNITIES
Student lives are transformed through their work with the Arboretum; dozens of students are involved every year through work or internships with the Arboretum's Learning by Leading initiative. These unique hands-on opportunities do more than benefit the students' careers, their leadership projects add richness to the Arboretum experience, they improve our outreach efforts, and they leverage staff resources.
OUR VISION
Building upon the horticultural expertise, top-notch scientific collections, and outstanding education programs, the Arboretum developed the UC Davis GATEways Project to transform the campus outdoor space into an inviting, community-created, interactive, and educational showcase for the public. Students are at the center of this vision and their involvement is based upon a fundamental premise: students learn best by leading. Each year the Friends of the UC Davis Arboretum raises critical funds to support key areas of the Arboretum's work. This year, students are the focus of the Friends annual appeal. and they have an ambitious goal —raise $22,000 to provide support for four student interns next year.
THE CHALLENGE
Our university's fiscal volatility makes it difficult to fund student opportunities solely with campus support. To continue and expand student Learning by Leading opportunities, the Arboretum depends on community support from foundations, organizations, and people just like you.
Please consider a gift for Learning by Leading; help protect these exceptional student opportunities by supporting the UC Davis Arboretum with your donation.
LEARN MORE
Download the Learning by Leading brochure
MEET THE STUDENTS
SEE A PHOTO GALLERY or CLICK THROUGH TO A SLIDESHOW of some current and recent program participants.

GIVE
Online: Make an online donation here.
Email: Download this form and email it to arboretum@ucdavis.edu
Mail: Download this form and mail it to:
Friends of the UC Davis Arboretum
c/o UC Davis Arboretum
One Shields Avenue
Davis, CA 95616
Category
Tags