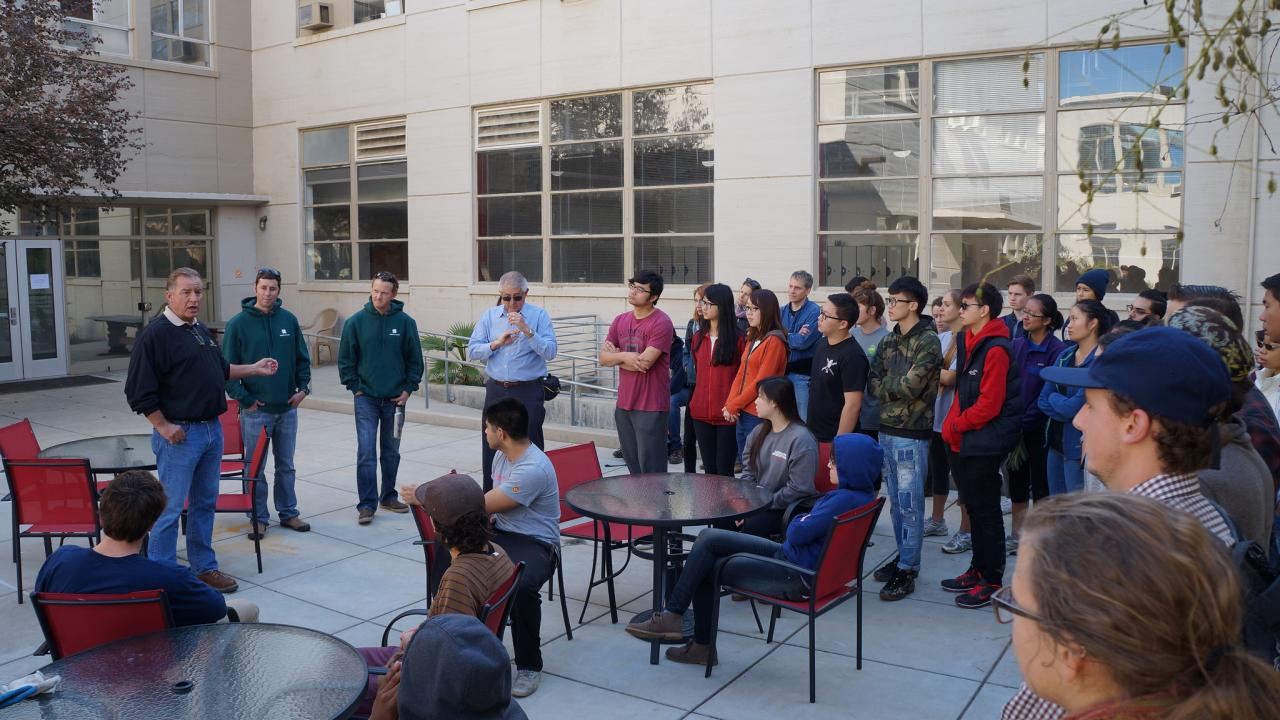 Cagwin & Dorward Landscape Contractors, a comprehensive landscape maintenance provider with a focus on environmental sustainability, has become the first corporate sponsor of the UC Davis Arboretum and Public Garden's Learning by Leading Program.
Over the course of the next three years, Cagwin & Dorward will give $30,000 to support the two student coordinators leading our Sustainable Horticulture strand. Currently there are seven strands (areas) in which students can gain specialized leadership and learning opportunities. LEARN MORE. This funding will allow us to offer expanded staff and peer mentorship throughout the year to UC Davis students who are specifically interested in gaining practical experience and leadership training in the planning, design and implementation of sustainable landscapes.
In addition to this gift, Cagwin & Dorward recently sponsored two events in which UC Davis students were actively engaged in improving our campus environment — one involved a green landscape project in the Hunt Hall courtyard (the building where UC Davis Landscape Architecture and Environmental Design is located) and the other the planting of our new pollinator garden just east of the Arboretum Teaching Nursery.
Category
Tags