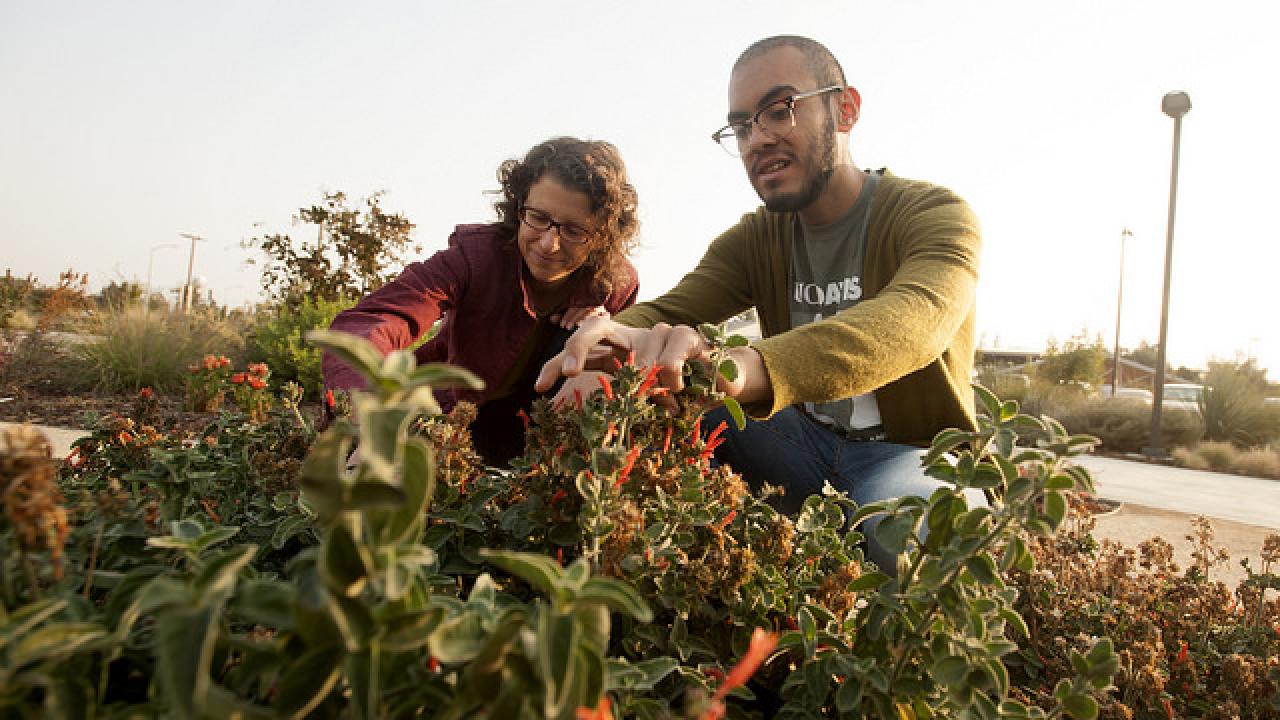 Learning by Leading intern Levy Hernandez '18 gained hands-on experience with sustainable landscape design when he developed the Arboretum and Public Garden's new Hummingbird GATEway Garden.
Levy, a landscape architecture major, designed the garden to attract and provide resources for the beautiful and important pollinators. "I'd never worked on such a specific, ecologically-oriented project before," he said. "I'd like to apply the environmental goals of this garden to all the projects I work on." He plans to use this one-of-a-kind experience to inform his career after graduation.
Your support for the Learning by Leading program helps us develop the environmental stewards of tomorrow. Also, ten percent of your gift to the Arboretum and Public Garden Annual Fund goes to the Friends of the UC Davis Arboretum and Public Garden Endowment which provides long-term support for our free, all-ages environmental education programs. Join us by giving today.
Category
Tags