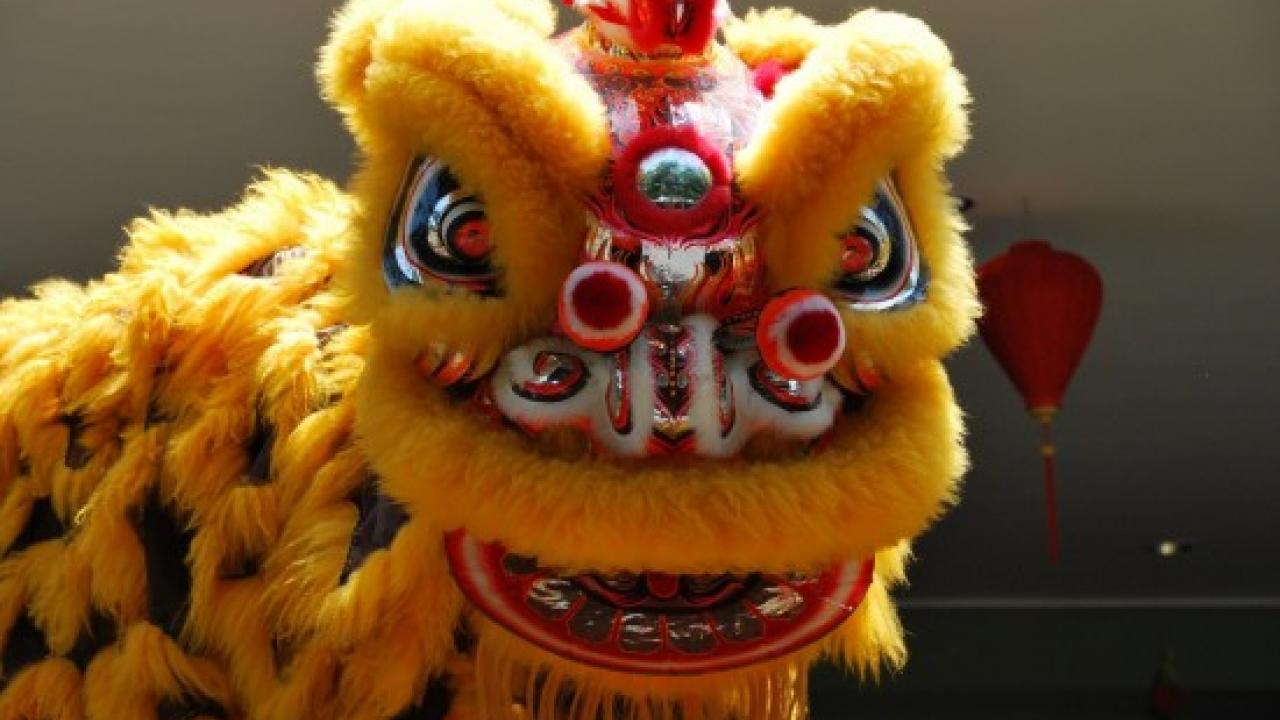 To kick off the New Year, our student-led Arboretum Ambassador team has organized a fantastic event where participants of all ages are invited to explore the cultural and natural world of Asia.
Climbing the Ginkgo Tree
Date and Time: Sunday, January 31, 1-3 p.m.
Location: Wyatt Deck, UC Davis Arboretum
Rain location: 146 Environmental Horticulture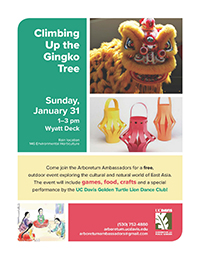 Set to overlook the banks of Arboretum's picturesque East Asian Collection, the event takes place on Wyatt Deck, just west of the T. Elliot Weir Redwood Grove. Participants at this free event will learn about Taiwan, Korea, China and Japan through games, stories, and crafts which will include calligraphy lettering, lantern making, kite designing, and red envelope crafting, a Chinese New Year tradition.
That's not all! Attendees will also be invited to sample Asian snacks and, most exciting of all, be treated to a special Chinese lion dancing performance by UC Davis students in the Golden Turtle Lion Dance Association.
Be sure to join the "Climbing the Ginkgo Tree" Facebook event page for further updates. Should it happen to rain, this event will take place near Wyatt Deck at 146 Environmental Horticulture.
This event is sponsored by the UC Davis Arboretum Ambassadors and features the Golden Lion Turtle Dance Association, the Japanese American Student Society, and the Taiwanese American Organization.
Category
Tags