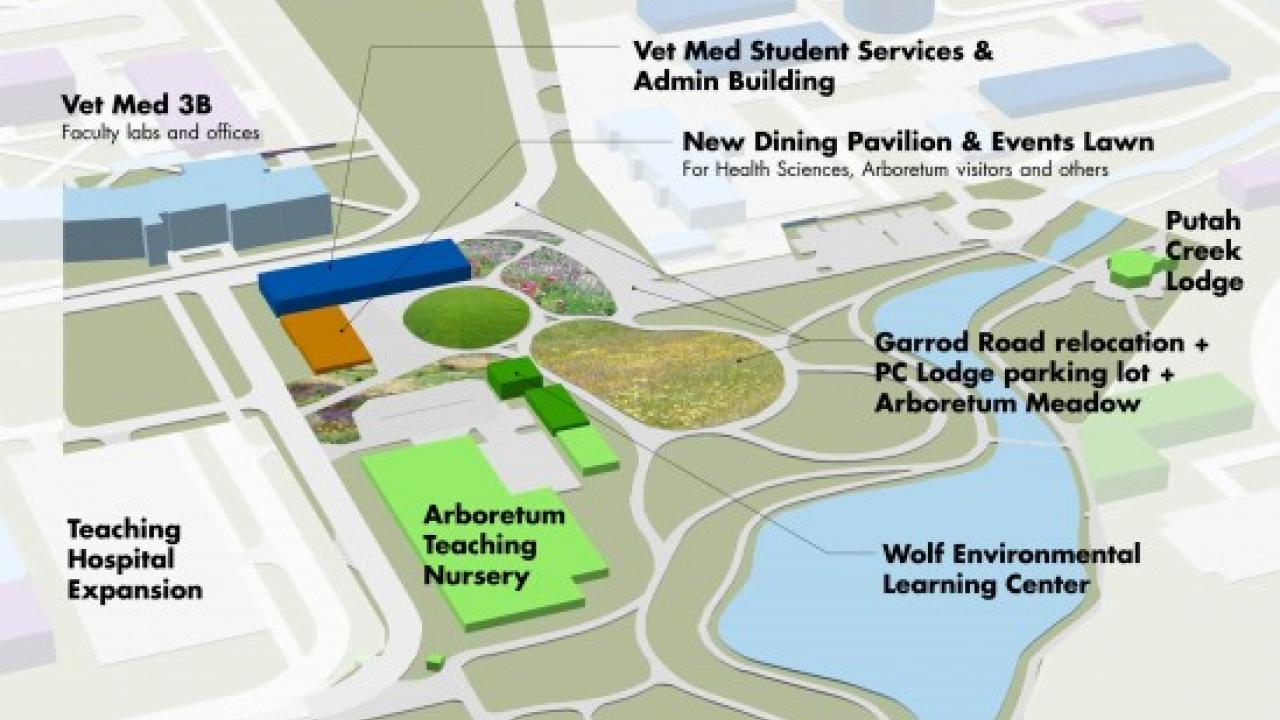 Construction has begun on the first part of a multi-year plan to improve access and create campus- and visitor-friendly features at the west end of the Arboretum. The area is part of an exciting initiative zone that contains several large, campus-funded projects. Our team has been working with campus project managers and departments to coordinate and leverage these projects to enhance the visitor experience in the Arboretum.
Crews have already broken ground on the first project, which is to reroute Garrod Drive further to the north and expand the Putah Creek Lodge parking lot to the west to meet the new road, improving access to the Teaching Nursery. The road realignment will make space for a new Veterinary Medicine Students Services and Administration Center and events lawn, which will be built within a few years. In addition, we are thrilled that the plans call for a dining pavilion that will be accessible to our visitors. We are working closely with School of Veterinary Medicine faculty and staff to develop ideas for the new landscape exhibits that will be developed.
There are many sustainability features being built into the new landscapes and projects. The parking lot will feature trees specifically chosen for their ability to tolerate tough, urban conditions, a bioswale will filter water that runs off from the parking lot, and a California native plant meadow will collect excess water from the entire site while creating wildlife habitat.
Category