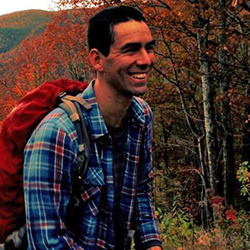 David Gonzalez
Masters Student, Environmental Science, Yale University
Ambassador Co-Coordinator, 2011
Interning at the Arboretum was an amazing experience! Not only did I make new friends and enjoy the beauty of the place, I also had the opportunity to challenge myself and grow as a leader. I use skills I gained in the Arboretum every day as an environmental educator. It's safe to say that the Arboretum helped fuel my passion for outdoor education!
Category
Tags