La Rue Road Median Conversion 10.14.11
Grounds staff have sprayed the turf in the median and you should see the grass turning brown.  In a couple of weeks, the turf will be removed and work will begin on retrofit of the irrigation from spray to drip.  The Arboretum staff has prepared a list of plants to be considered as CPCR Landscape Architects begin the design.  Watch for heavy equipment in November!
Below is a photo of to show you just how large this project is.  The medians being converted to a low-water, low-maintenance landscape stretch from Russell Blvd. to Garrod Drive.  For more information about this conversion to a low-maintenance, low-water, regionally-appropriate landscape, see our previous post here.
To download a .pdf of this file, click the image below.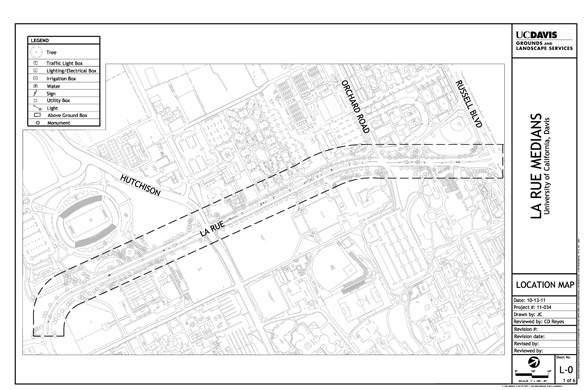 Primary Category
Tags