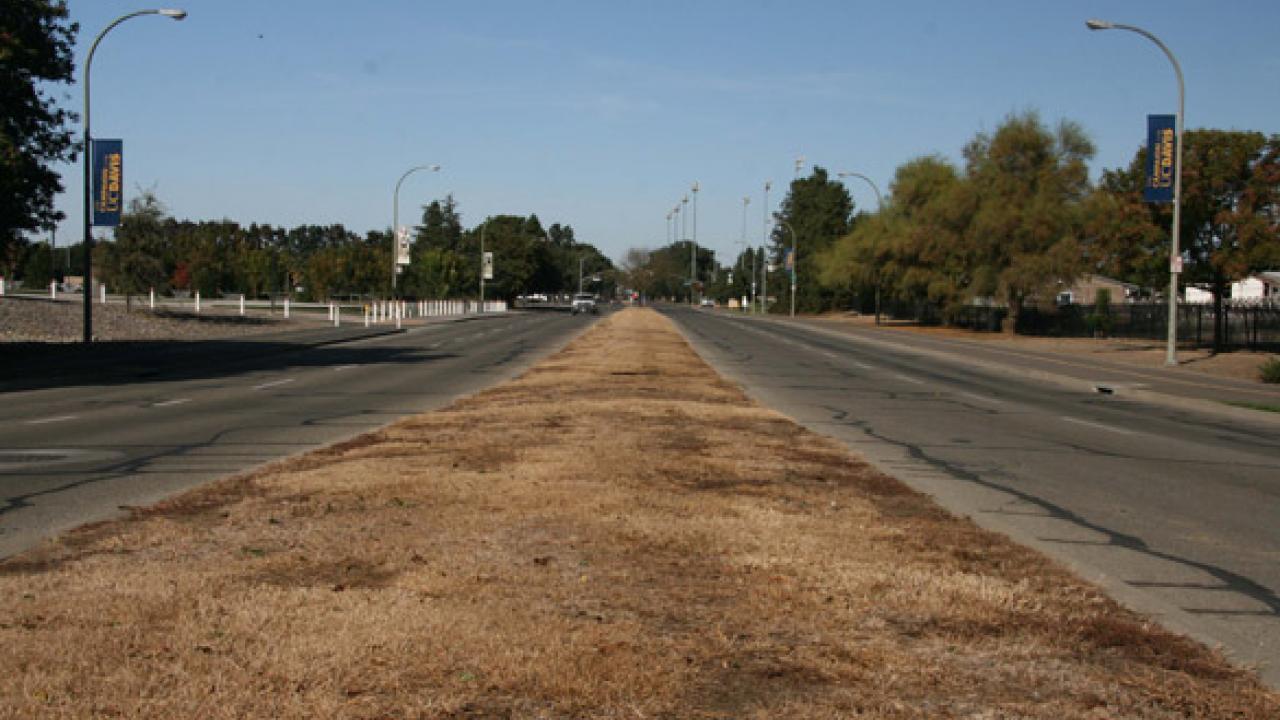 As you can see from these before and after photos, the grass on the La Rue Road medians is now prepped for removal and conversion from a high-maintenance, high-water lawn, to a low-water, low-maintenance, beautiful landscape featuring plant selections from the UC Davis Arboretum All-Star program.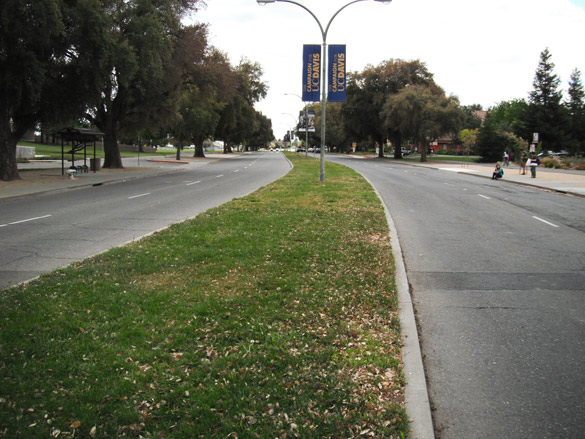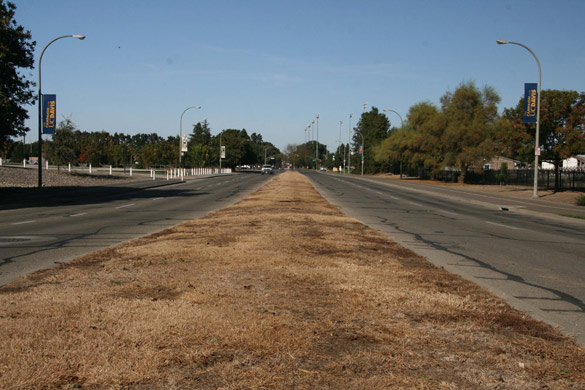 Campus Planning and Landscape Architecture architects Skip Mezger and Christina DeMartini Reyes are currently working on a draft irrigation and planting plan in partnership with Arboretum horticulturalists Ellen Zagory, Emily Griswold, and Ryan Deering. Civil and Industrial Services will begin removing the grass next week and retrofitting the irrigation from spray to drip.
To read more about how UC Davis is working to redefine the campus landscapes click here.
Category
Tags