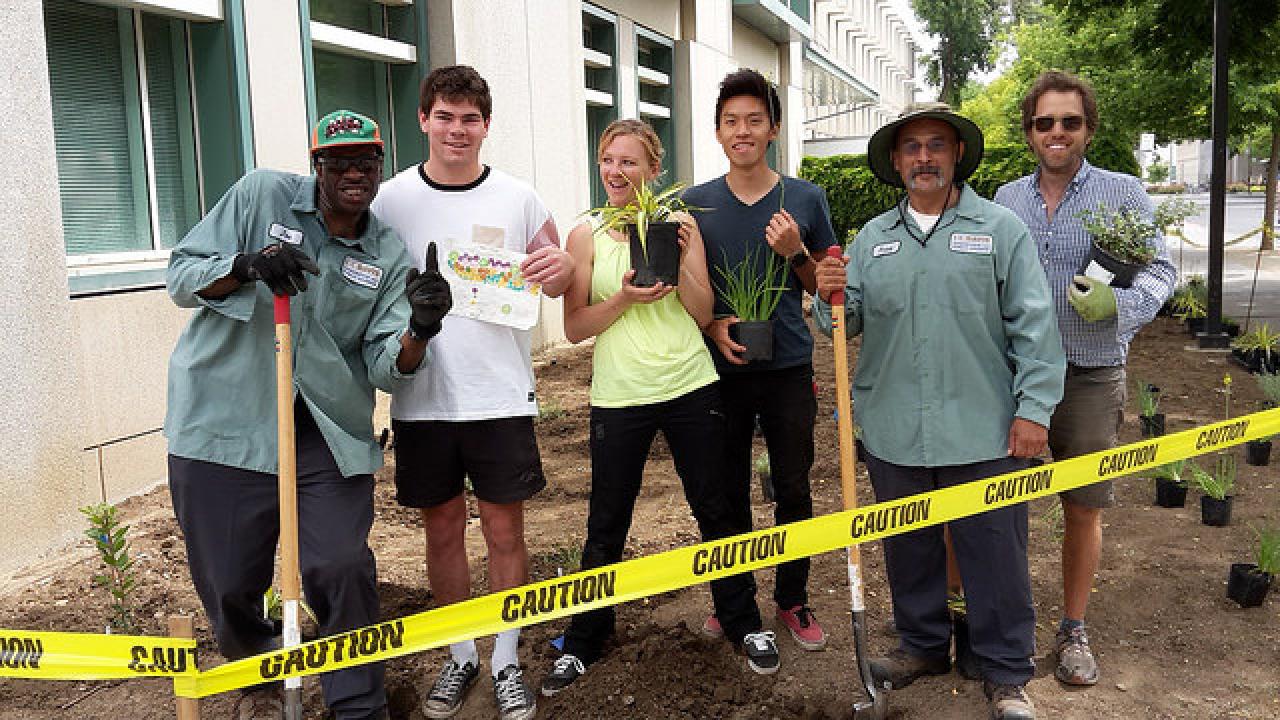 by Jamie Marzouk, Communications Intern
The UC Davis Arboretum and Public Garden Learning by Leading Sustainable Horticulture Student Interns are converting a lawn outside the UC Davis Library into a more sustainable landscape.
Students first replaced the old irrigation systems with more efficient watering nozzles, and then started planting the area with selections from our Arboretum All-Stars — plants identified by Arboretum horticulturists for their easy-care, low-water needs — as well as a mix of California natives and other drought-tolerant plants.
"The new landscape will use 75% less water once established than the prior lawn," explains Nguyen Nguyen, Sustainable Horticulture Internship Co-coordinator. "That is a pretty significant difference in water use.
"In addition, the plants we chose will also create habitat for native wildlife and provide food for pollinators and beneficial insects," continues Kathy Geurtze,  Sustainable Horticulture Internship Co-coordinator. "Compared to lawn, this garden will not need fertilizing and mowing which means less fossil fuel inputs and better campus stormwater quality."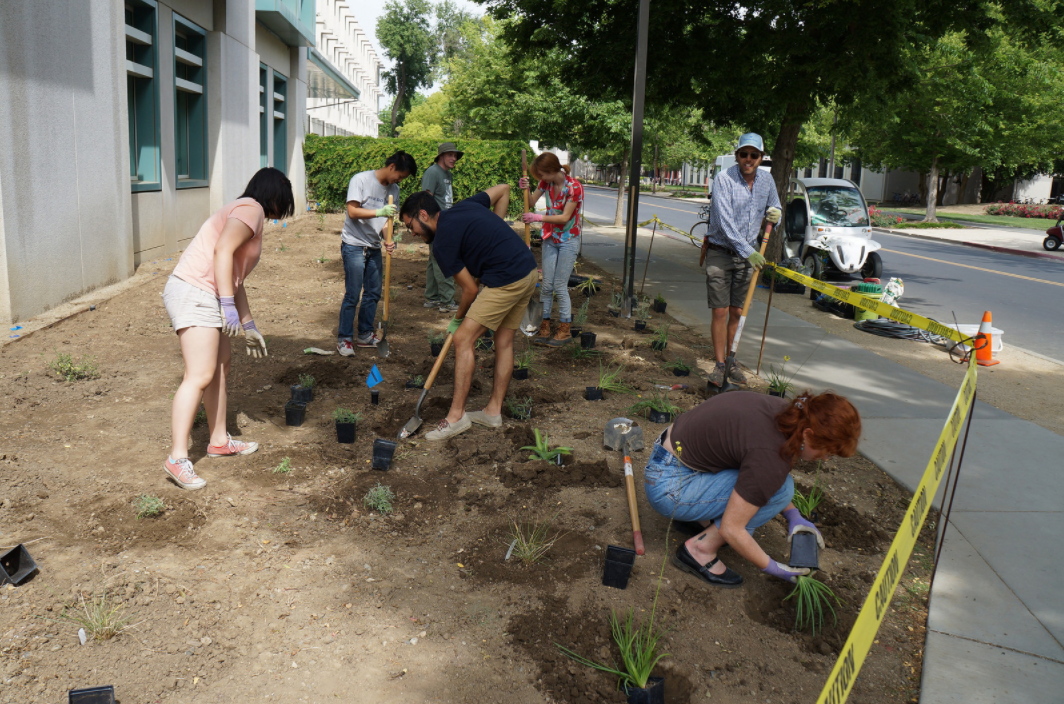 Stop by to see this sustainable landscape grow. It's located on the south (Hutchison Drive) side of the library.
If you are interested in low-water, easy-care plants for your own lawn conversion project, check out our plant sale on May 14.
Here is a list of some of the plants they included:
Heteromeles arbutifolia, toyon
Epilobium canum, California fuchsia
Ceanothus maritimus 'Valley Violet', valley violet maritime ceanothus
Salvia chamaedryoides, germander sage
Salvia greggii 'Blue Note', blue note sage
Muhlenbergia dubia, pine muhly
Bulbine frutescens, cape balsam
Agave vilmoriniana, octopus agave
Yucca filamentosa 'Color Guard'
Want to see progress pictures? 
Click here to see more progress pictures of the Library Lawn Conversion project!
Category
Tags