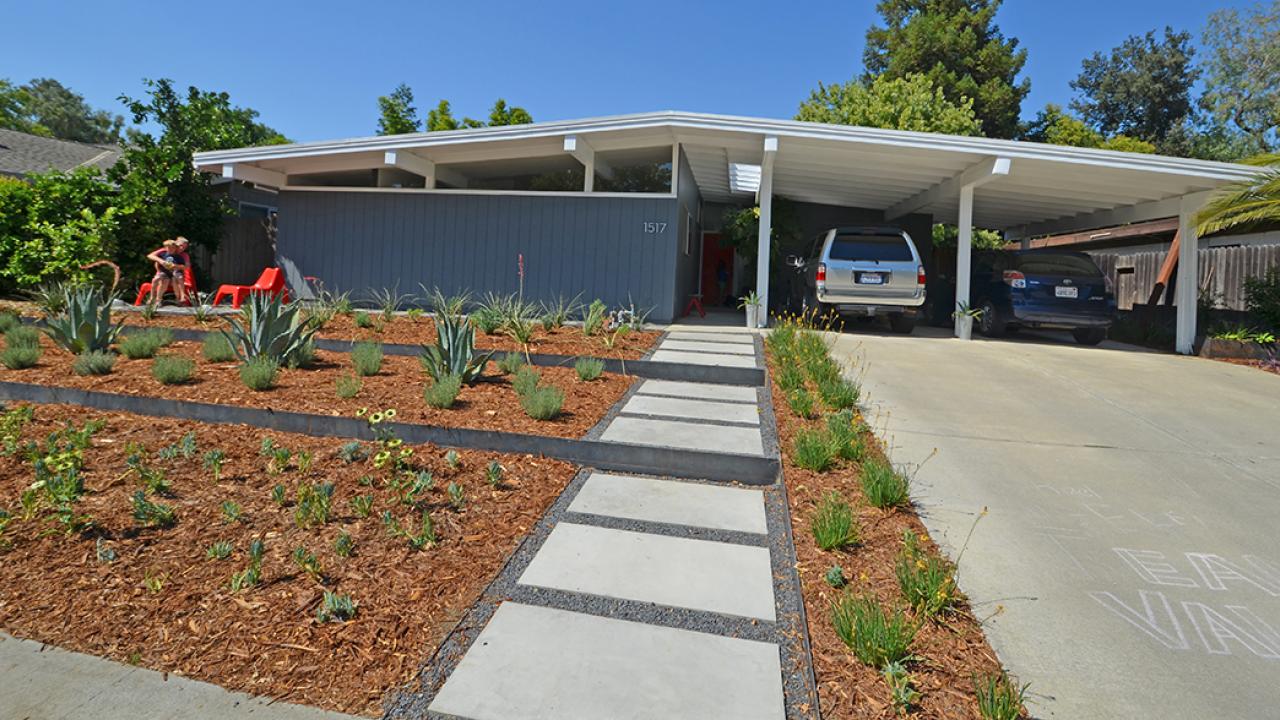 Haven Kiers
When Haven's family moved into their mid-century-style home in July 2014, the front yard was a traditional patch of Bermuda grass and boxwood hedges. But, as a landscape architect, special projects manager for the UC Davis Arboretum and Public Garden, design principal at Restoration Landscaping Company, and lecturer in the UC Davis Department of Landscape Architecture and Environmental Design, she knew what to do next — the lawn had to go.
"I've always loved plants, but through my work at the Arboretum I also became obsessed with steel in the landscape," explains Kiers. "I loved how it looked in the Arboretum GATEway Garden, the Animal Science GATEway Garden, and in areas around the new native plant meadow at the west end of the Arboretum."
"Creating steel terraces where there was once a gradually sloping lawn was how I decided to create a neat and natural habitat that also reflected my home's mid-century style. Each segmented area contains low-water plants and plants that attract beneficial wildlife."
In the winter the Kiers family, as well as native birds and bees, enjoy the torches of orange and yellow flowers of Kniphofia 'Christmas Cheer', in summer the Bulbine frutescens (Cape balsam), and in spring the Lavandula stoechas 'Otto Quast' (Spanish lavender). As for fall, Haven is reviewing her options and considering bulbs!
Last, but not least, after the new landscape was installed, the Kiers family received their first "smiley-faced" water bill!
"We are thrilled!"
Category
Tags