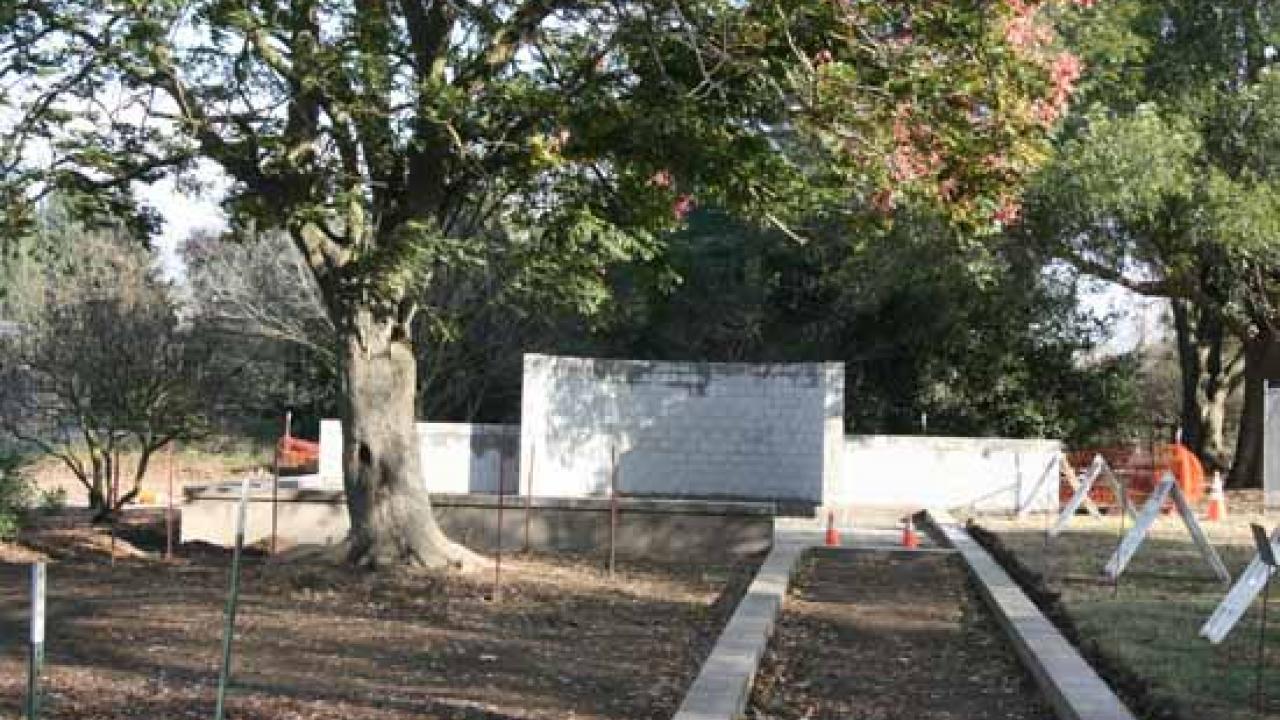 Our contractor is almost done with his portion of the job! Yet for him to complete are the stuccoing of the walls and the installation of the wall caps.
Staff from Civil and Industrial Services will be installing the decomposed granite pathways and patio, a team lead by Ellen Zagory, Arboretum Director of Horticulture, will be planting the surrounding gardens, and the one-of-a-kind tiles, hand-crafted by community members, will be installed!
Read more about this project here.
Category
Tags