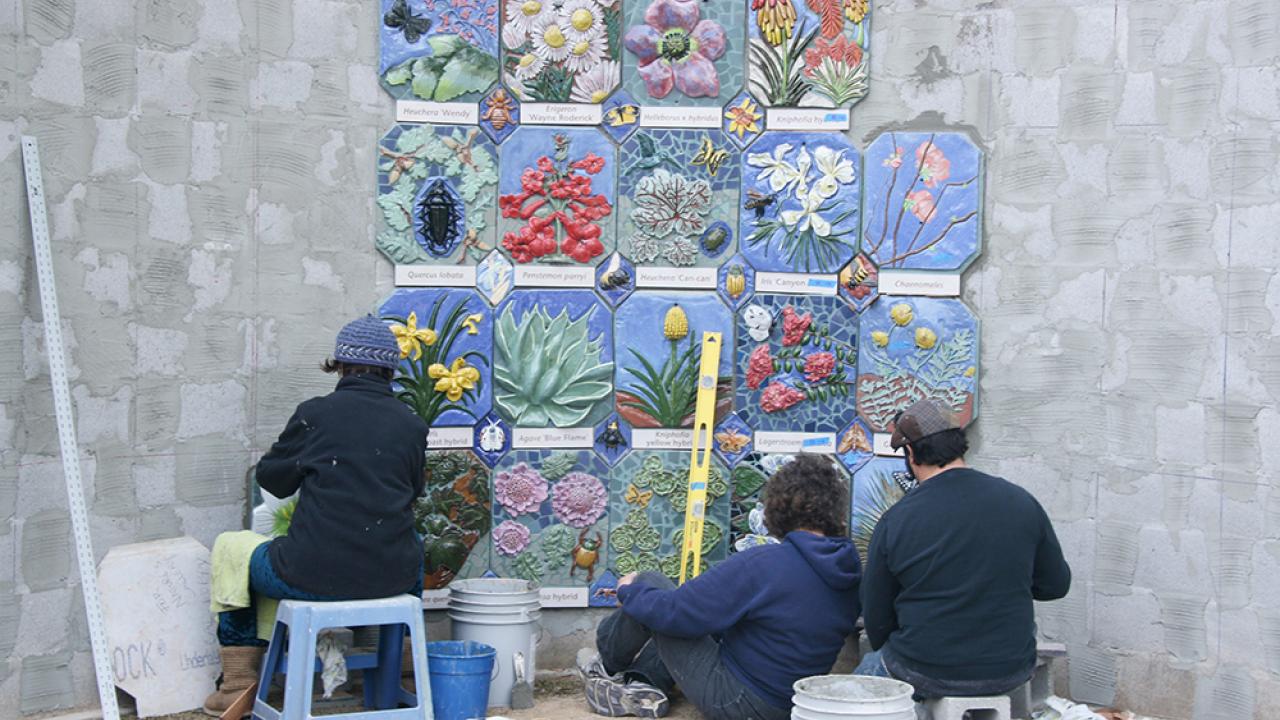 On November 1, the footings for this project were dug by Civil and Industrial Services team members and operating engineers Alan Mazzoleni, Matt Hayes and Armando Garcia.
Yesterday the concrete foundation for the central wall was poured and set by Contractor Steve Stombler and his crew.
The addition of Nature's Gallery Court to the west end of the Arboretum is sure to be a draw for visitors to the campus and the Arboretum; it will serve as an example of how our UC Davis community of volunteers and sponsors supported this installation with their time, creativity and donations.
Category
Tags