New landscapes provide important pollinator habitat
On the west side of the UC Davis Arboretum, close to its teaching nursery and near the UC Davis School of Veterinary Medicine, is the largest Arboretum garden expansion in decades. The area features a variety of demonstration gardens and landscapes that highlight ecological solutions to common urban impact problems including water pollution, ground water depletion, and pollinator habitat loss. (See photo above.)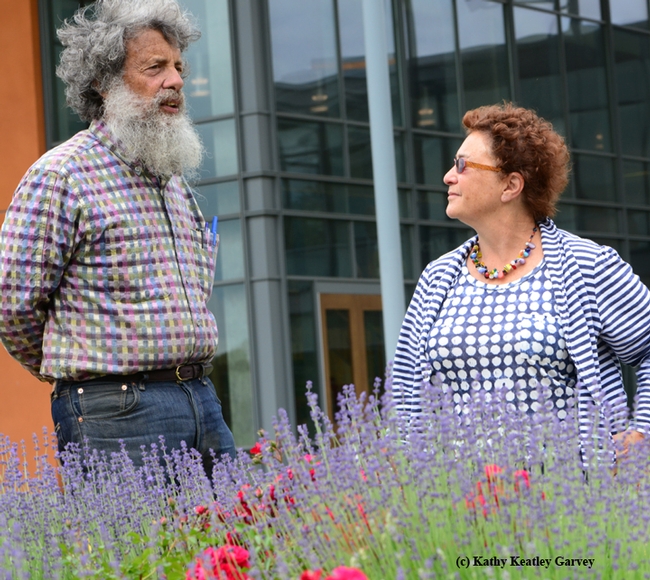 While exciting plans to evolve this area into a major Arboretum entrance are still in development, the area is worth exploring now to discover how these landscapes work improve our local ecosystem, especially when it comes to support for pollinators like butterflies, bees and hummingbirds.
According to Arthur M. Shapiro, distinguished professor, UC Department of Evolution and Ecology and Population Biology, butterflies in urban and suburban areas are now almost entirely dependent on gardeners.
"If we want to foster our butterflies and encourage them to breed among us, gardeners need to provide both caterpillars and adult butterflies with the necessary resources for survival."
Butterflies in urban and suburban areas are now almost entirely dependent on gardeners.
"That is a lot of pressure on gardeners, but it illustrates the vital role we play in healing our environment," says Ellen Zagory, director of public horticulture for the UC Davis Arboretum and Public Garden.
"By changing the plants that we use from lawn, and other low-environmental value plants, to those that provide the pollen and nectar necessary for garden denizens like bees, butterflies and hummingbirds to thrive, we can help lessen human impact on the environment.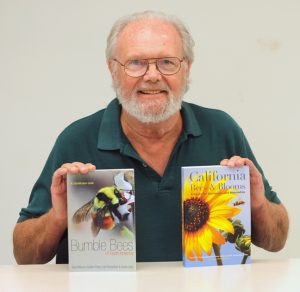 "I like to say, 'If you plant it, they – the pollinators – will come,'" says Zagory.
That philosophy seems to be working according to Robbin Thorp, distinguished professor emeritus, UC Davis Department of Entomology and Nematology who has seen the campus bee population grow over the years.
"I started monitoring bees a year prior to the planting of the campus's Häagen-Dazs Honey Bee Haven. When the first plants went into the garden in September 2009 there were 40 species of bees in the area. After 5 years of monitoring, the total is over 80 species and counting."
Lisa Tell, avian veterinarian at the UC Davis School of Veterinary Medicine, and director of the Hummingbird Health and Conservation Program (HHCP), helped create the new Hummingbird GATEway Garden, located in the Arboretum's new expansion area.
"With this garden we not only wanted to demonstrate how others can create year-round habitats for these amazing creatures, we also wanted to shed light on the importance of the hummingbird population to our environment and the work being done at UC Davis to help support them," explains Tell.
"This garden will not just educate the public about the incredibly important role these gorgeous little creatures fulfill in our environment, but as important is the role hummingbirds fill in helping people connect with nature.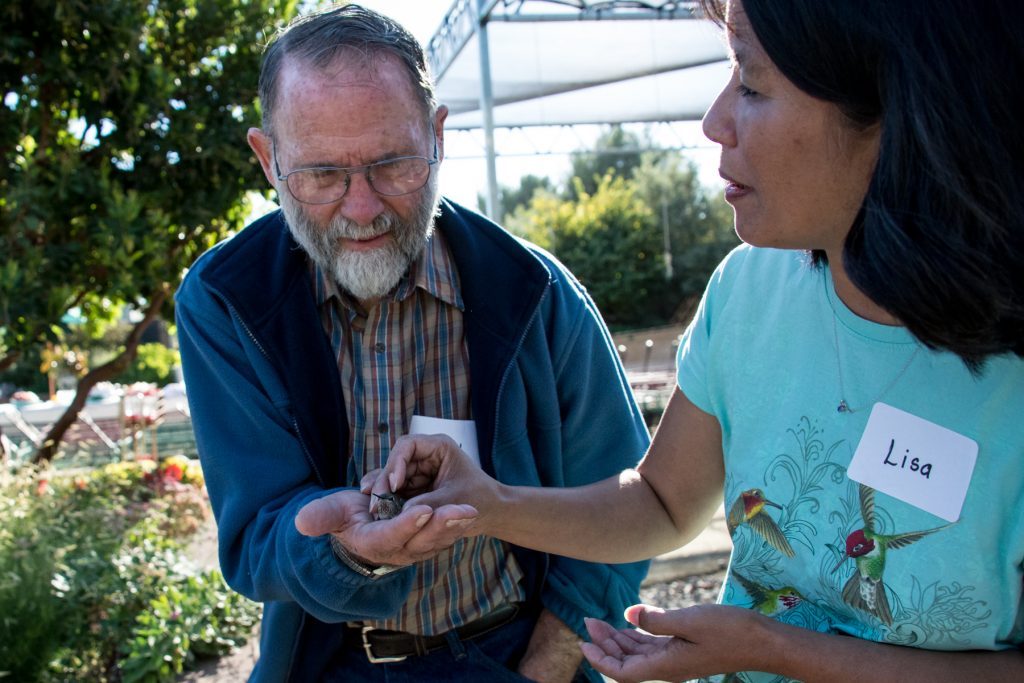 "When people develop relationships with these birds—which they will when they begin seeing them flitting around, drinking nectar, building nests and raising their young—they're connecting with the environment, they're connecting with the idea that minor changes they make to their outdoor spaces can positively influence the wildlife around them."
"Our actions at both large and small scales can help ameliorate environmental damage and habitat loss," continues Zagory. "Protection of wild areas, as well as the creation of quality urban landscapes, like those featured in this new area, will help strengthen our local ecosystem health."
Representatives from the Arboretum and Public Garden encourage our community and regional residents to take some time, explore this developing entrance to the Arboretum, and discover how plant choices, especially in urban areas or around our homes, can provide beauty and support a variety of species vital to our environmental health.
Ready to do more with your landscape? Tens of thousands of regionally appropriate plants that support pollinators will be available at the Friends of the UC Davis Arboretum and Public Garden plant sales this fall.
Primary Category
Tags