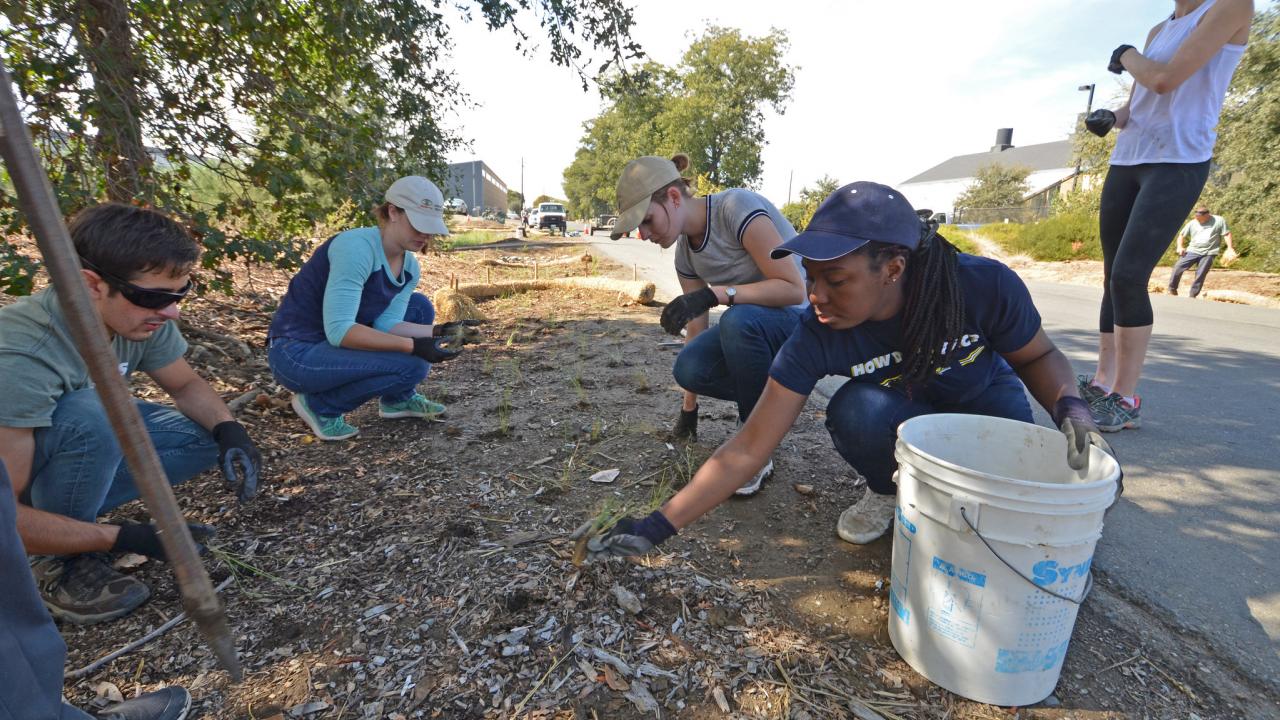 by Jamie Marzouk, Communications Intern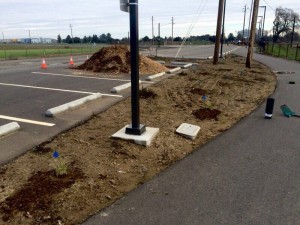 As the UC Davis campus expands to manage more students and facilities, our "Learning by Leading" Habitat Restoration and Naturalized Lands Management interns, work to ensure that our campus landscapes provide important ecological services. With only two quarters since the programs establishment, interns have completed a multitude of projects across campus focused on the provision of native wildlife habitat and the improvement of our campus stormwater quality.
"Due the growth of our campus, many of the native animals around UC Davis have been forced to relocate," explains one of the restoration student team leaders Naftali Moed. "As interns we can focus on rebuilding an environment that is similar to that of animal's natural ecosystem in order to entice their return."
For example, restoration interns are currently working on creating a hedgerow – a line of shrubs and trees – along Hopkins Road. 
"This hedgerow will prevent soil loss and flooding along the road, while also providing food and shelter for native species," explains Moed. "We are trying to reconcile ecosystems in a realistic manner that is also consistent with our current use of the area. This work will improve habitat for pollinators, songbirds and other wildlife that need support too."
Restoration interns are also working to improve the campus' stormwater quality through improved erosion control. Last quarter students focused on planting and mulching methods that translate to cleaner campus stormwater going into Putah Creek.
This Learning by Leading Program accomplishes multiple benefits for a wide variety of audiences. It gives students the opportunity to prepare for careers in the restoration and management of natural areas, wildlife is given a cleaner and expanded environment in which to thrive, and our community is given aesthetically pleasing landscapes that support our campus environmental expertise.
Category
Tags