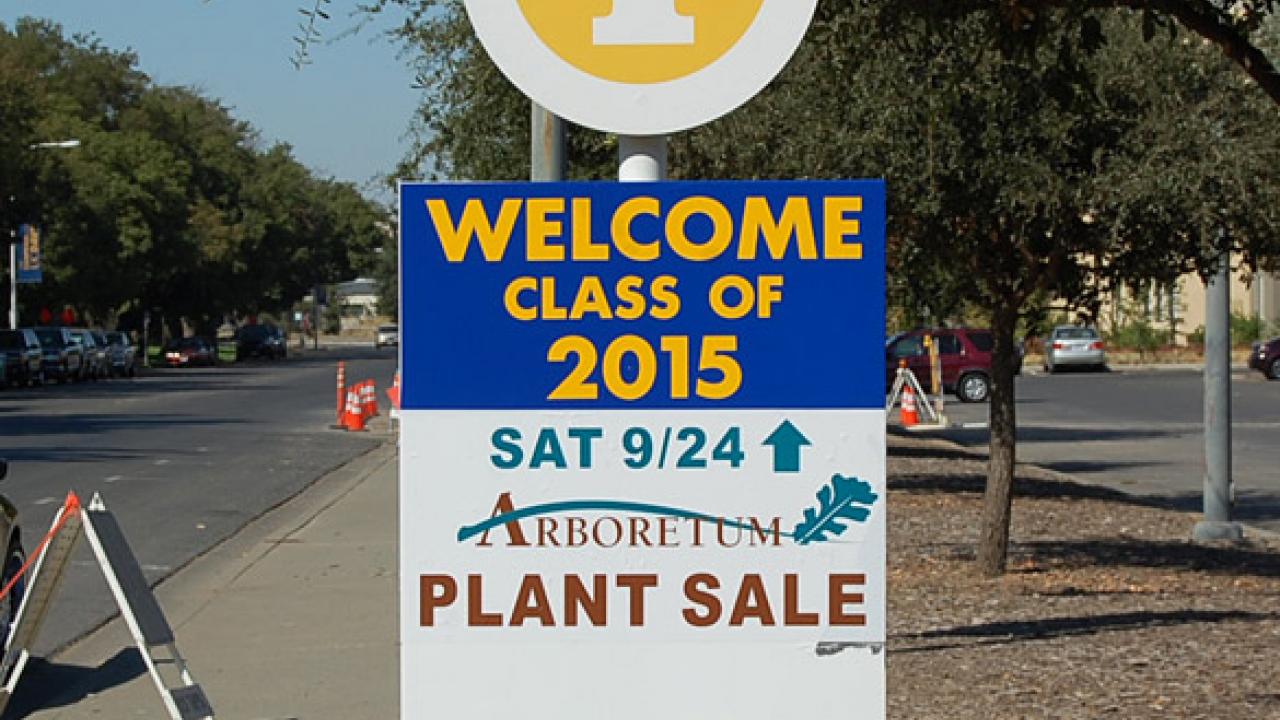 Did you know that the Sign Shop, formerly part of Facilities Management, is now part of Campus Planning and Community Resources? On September 22nd it moved into a newly renovated shop space located at Civil & Industrial Services' location on Garrod Road in West Campus. This new alignment will consolidate the fabrication and printing of signage used for events, wayfinding, street identification and traffic control.
CPCR has 32 directional signposts situated across campus which the Sign Shop updates with directional signage. With room for three signs on each placard, Vice Chancellor Meyer recently inquired as to whether or not their use was restricted to events. From this observation came a welcome sign for students and parents of the class of 2015.
Going forward, the Sign Shop will be looking at further enhancements, such as the incorporation of different colors, fonts and icons. The Arboretum Plant Sale signs serve as a recent example. They are moving cautiously in this direction in order to maintain campus identity standards.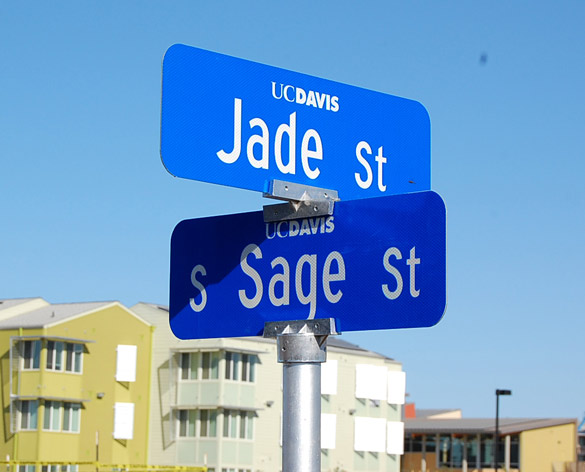 Soon the Sign Shop will also be rolling out prototypes of new campus street signs that have been designed and created in-house. These new signs meet the latest January 2012 standards and also include the campus wordmark. Initial roll-out will be at West Village. (See photo to the right.)
The CPCR Sign Shop may be reached at 754-5762 or through its portal at signage@ucdavis.edu. The shop specializes in thermal transfer and cut vinyl on aluminum, steel, coroplast corrugated board and door magnetics. The shop can accept most file formats and has the ability to remap to spot colors as well as convert graphic images into editable line art.
Category
Tags