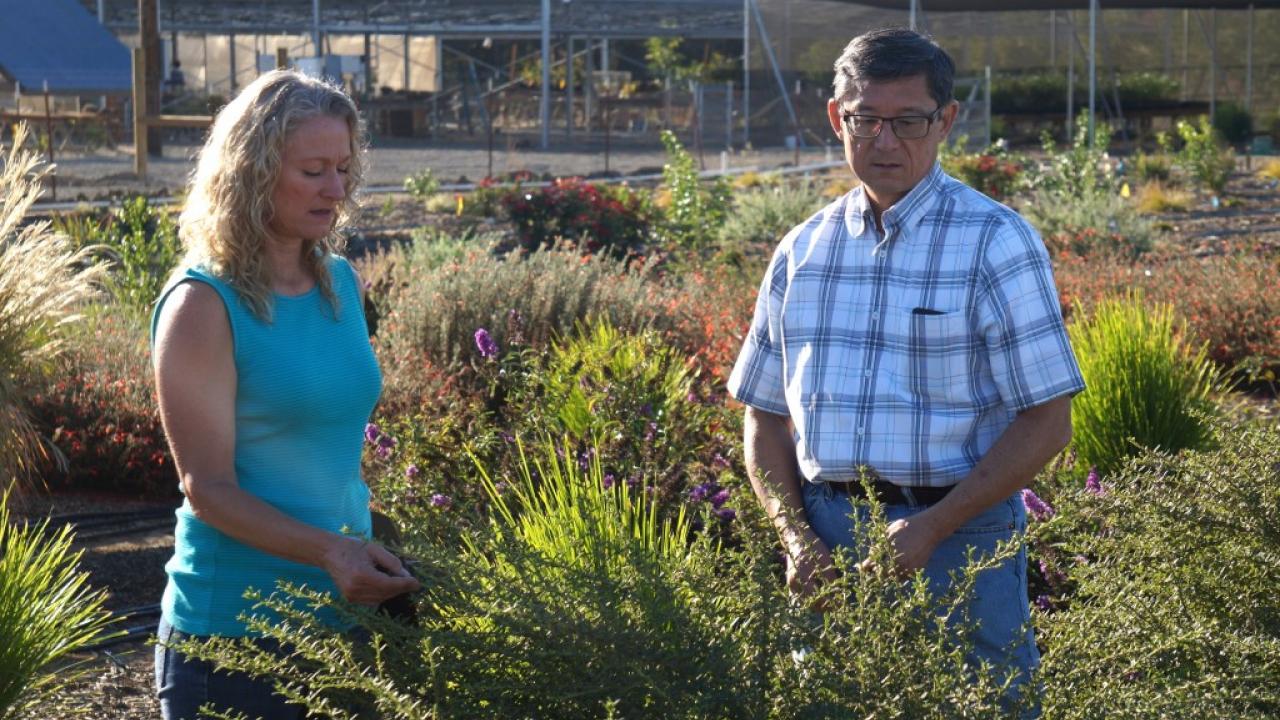 As we celebrate the 10-year anniversary of the UC Davis Arboretum All-Stars at our upcoming FALL 2015 PLANT SALES, it is important to understand that the success of the plants and program would not have garnered the statewide impact we recognize today were it not for Dave Fujino, Director of the UC Davis California Center for Urban Horticulture (CCUH), who brokered connections to the nursery industry and support from wholesale partners to grow and sell Arboretum All-Stars to retail nurseries. See the ARBORETUM WEBSITE for a list of these partners and the retail nurseries across the state that sell All-Stars.
Also critical were UC Cooperative Extension (UCCE) Landscape Horticulture Specialist Loren Oki and UCCE Environmental Horticulture Advisor Karrie Reid who established field trials on the UC Davis campus to generate scientific data about the All-Stars' water use, plant performance, and growing recommendations. Their connection with the Statewide Master Gardener program provided the necessary link for testing many of these plants in high-profile, sus­tainable demonstration gardens throughout California. In addition, they host sustain­able and low-water landscaping workshops featuring Arboretum All-Stars. San Diego county has even adapted the UC Davis Arboretum All-Stars into something they call "The Nifty Fifty."
Today, after ten years of the program, Reid points out that "UC Davis Arboretum All-Stars and sustainable landscaping practices are now inextricably linked throughout the state."
All-Stars continue to remain a topic of media interest both locally and around the state. Most importantly, for ten years the All-Stars have been a great tool for helping people understand that by choosing the right plants, they can create their own beautiful, low-water, low-maintenance, and vibrant landscapes.
The completed field trial results at UC Davis have been shared on the CCUH website, in popular and peer-reviewed print publications, at national and international conferences, and at myriad public outreach events promoting sustainable landscaping practices throughout the state.
ARBORETUM ALL-STAR RESOURCES
Search the Arboretum All-Star database
Browse the Arboretum All-Stars
PLANTING PLANS
California Native Plant Planting Plan
Wildlife Attracting Planting Plan
Low-Maintenance Planting Plan
Teaching Nursery Planting Plan
Category
Tags