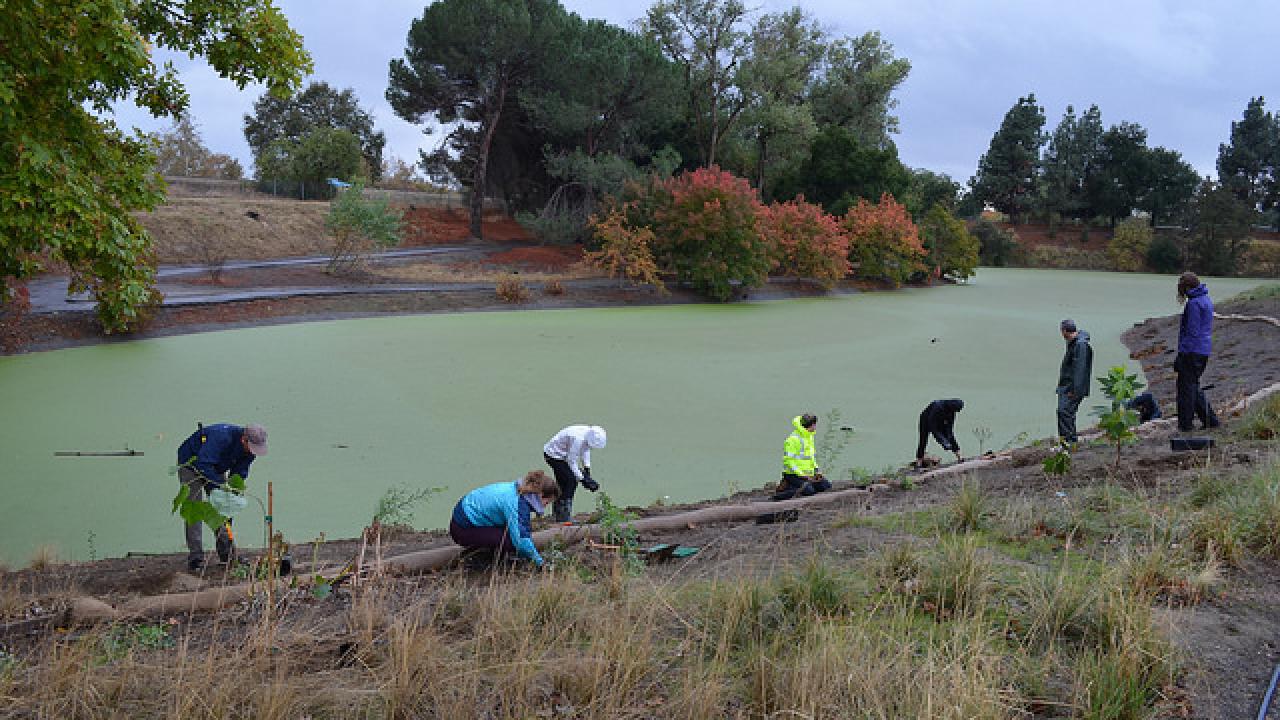 The bare banks of the west-end portion of Arboretum's waterway is receiving a new landscape thanks to students participating in the Arboretum and Public Garden's "Learning by Leading" Habitat Restoration and Naturalized Lands Management Program.
This team, led by student co-coordinators Hannah Ulansey and Naftali Moed, worked with Arboretum and Public Garden Assistant Director Andrew Fulks and Director of GATEways Horticulture Emily Griswold to identify and approve the project. The students proposed the design, coordinated the delivery of plant materials and irrigation supplies, and went to work planting the area Monday, November 9, 2015.  All the plants were grown from local materials collected by the Putah Creek Council.
The new landscaping includes cottonwood, valley oak, and willow trees as well as a mixture of shrubs and grasses selected as an extension of the Arboretum's nearby Yolo County riparian collection. The project is planned for completion by the end of November 2015.
About the UC Davis Arboretum and Public Garden's Learning by Leading program: Because we believe in the fundamental premise that students learn best by leading we offer the campus landscape as a living laboratory where students can develop critical skills in sustainable horticulture, ecological restoration, and environmental education.
Category
Tags