Taylor's Top 5 "New to Us" Pollinator Plants
By Taylor Lewis, Nursery Manager 
With the Arboretum Teaching Nursery nearly at plant capacity, we finally have a moment to appreciate many of the new pollinator plants we have been growing for you this fall. It was way too easy to come up with a list full of fabulous plants that will look great in your garden, attract one or another pollinator, be drought tolerant, and handle our Sacramento Valley conditions. (Download the complete inventory on our plant sale information page.)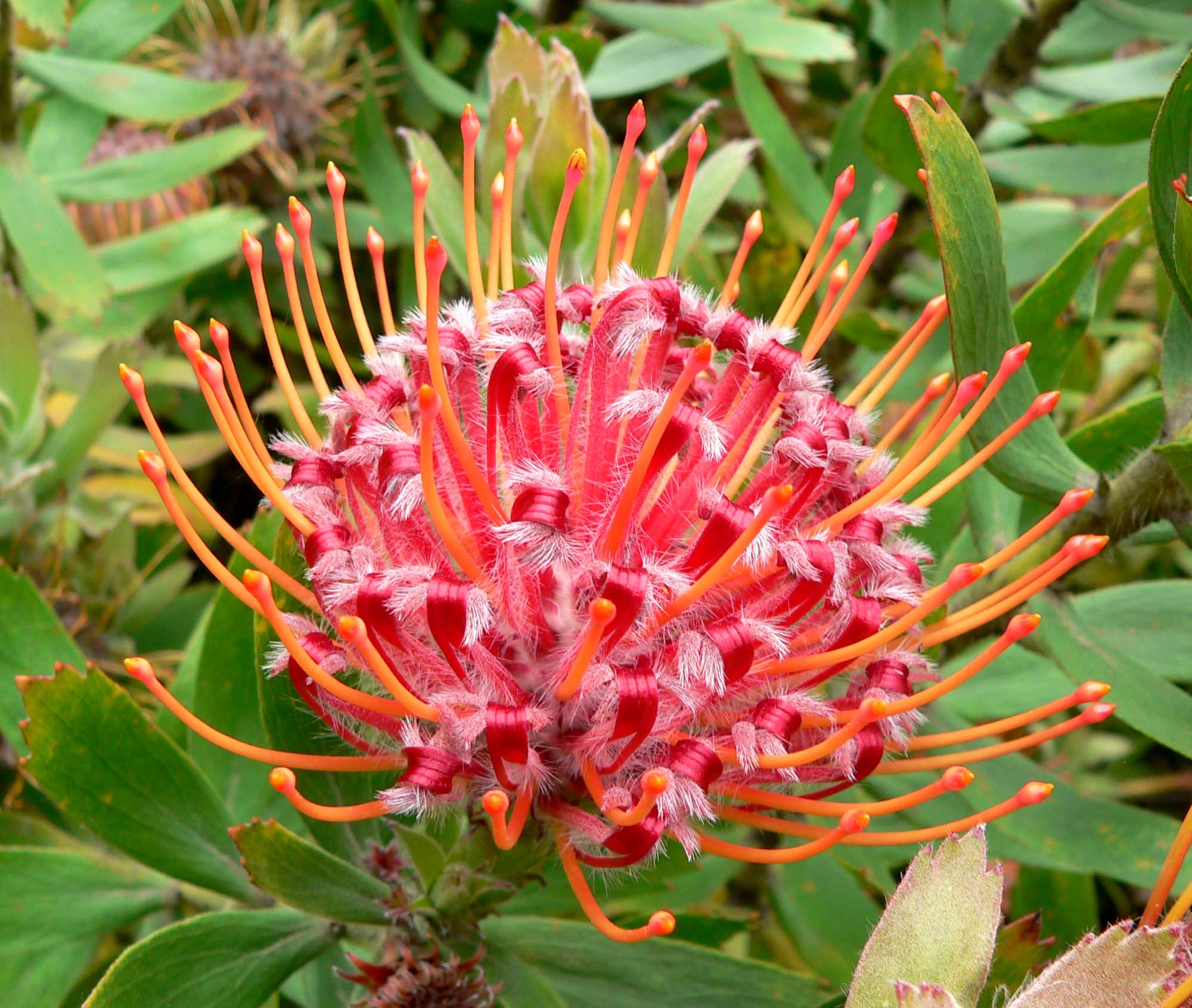 Leucospermum 'Scarlet Ribbon'
This 6' shrub from South Africa is a show-stopper. Huge, multi-hued pink and orange 'pin cushion' flowers appear in late winter and early spring. 'Scarlet Ribbons' is best sited in a sunny, mounded or well-drained spot in your yard as a focal piece or mixed among your other birds and bees plants.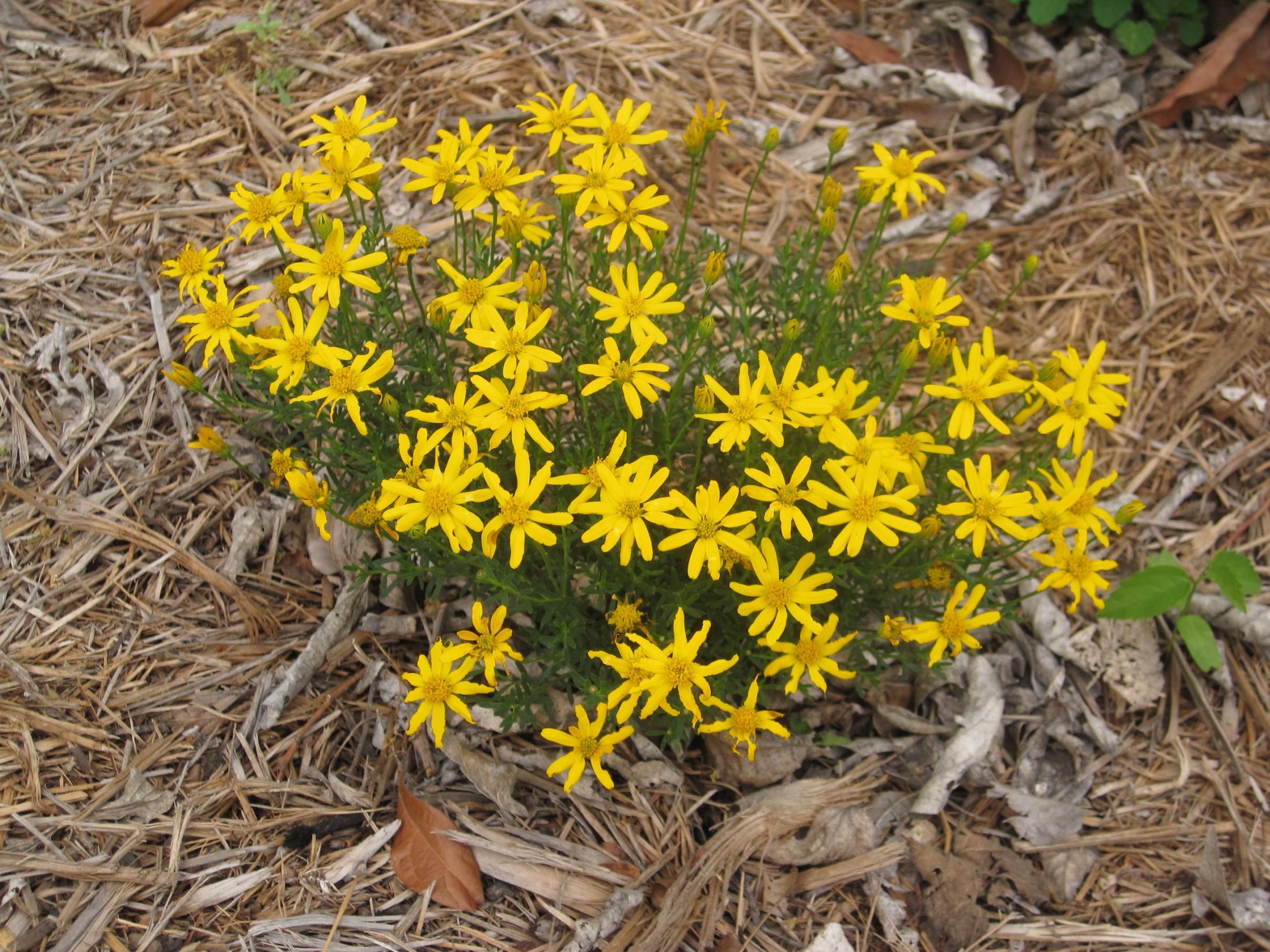 Chrysactinia mexicana
One of my new favorites. Very compact, aromatic, evergreen shrub from southwest US. Will grow from 1-2' and be covered in small yellow "daisy" flowers from spring through fall, even flowering during the heat of the summer. We've been watching all sorts of critters visiting the flowers and can't wait to plant some of our own this fall.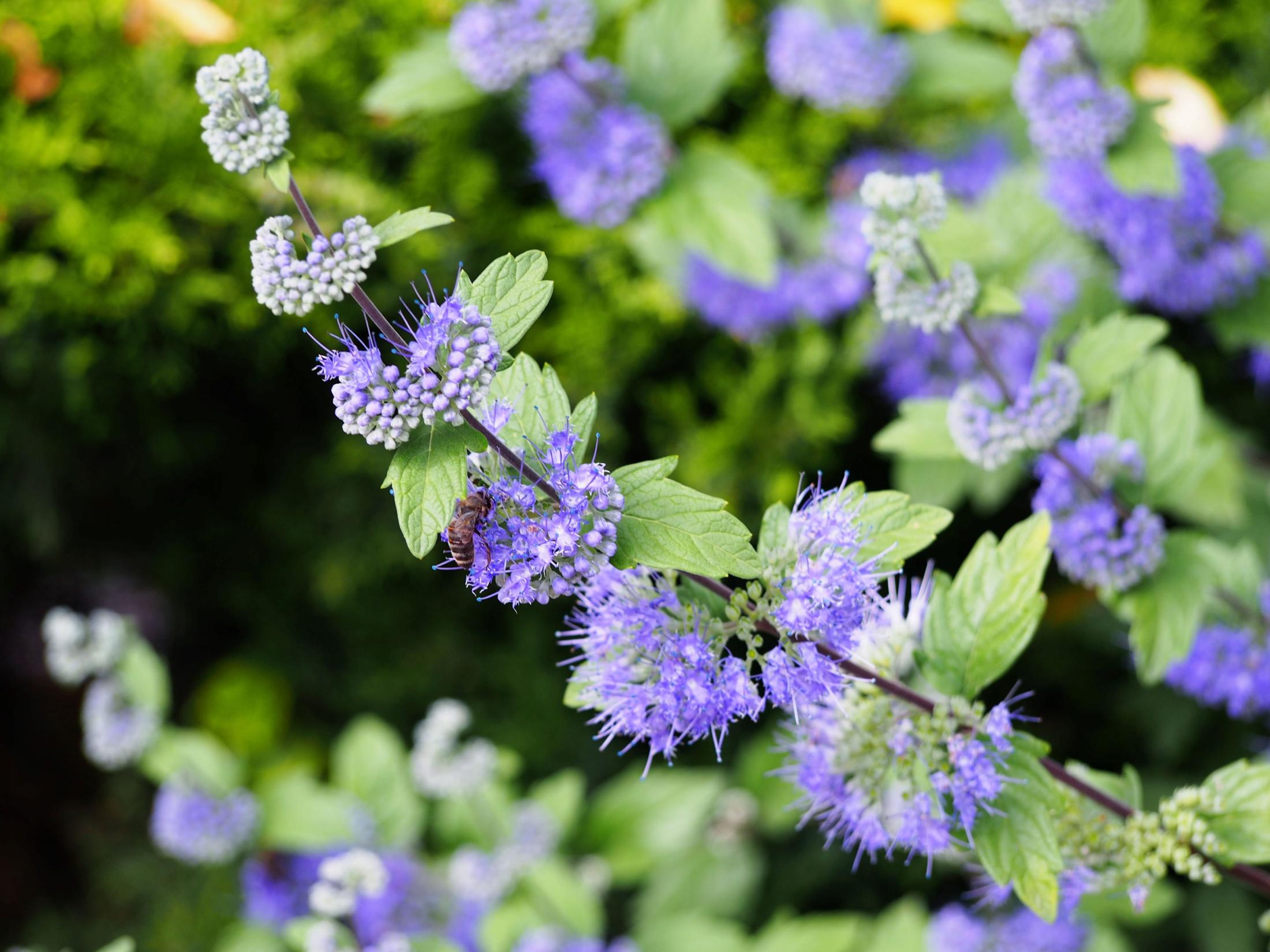 Caryopteris × clandonensis 'Blauer Splatz' PPAF Sapphire Surf™'
A stellar cultivar of long-loved Bluebeards. This semi-deciduous, dwarf shrub grows to around 2' tall and 3' wide. A great choice for sunny, perennial borders and placed where you can enjoy the abundant winged creatures visiting the dark-blue summer flowers. We've seen butterflies and hummingbirds stop by for a taste as well as flash-mobs of native and honey bees.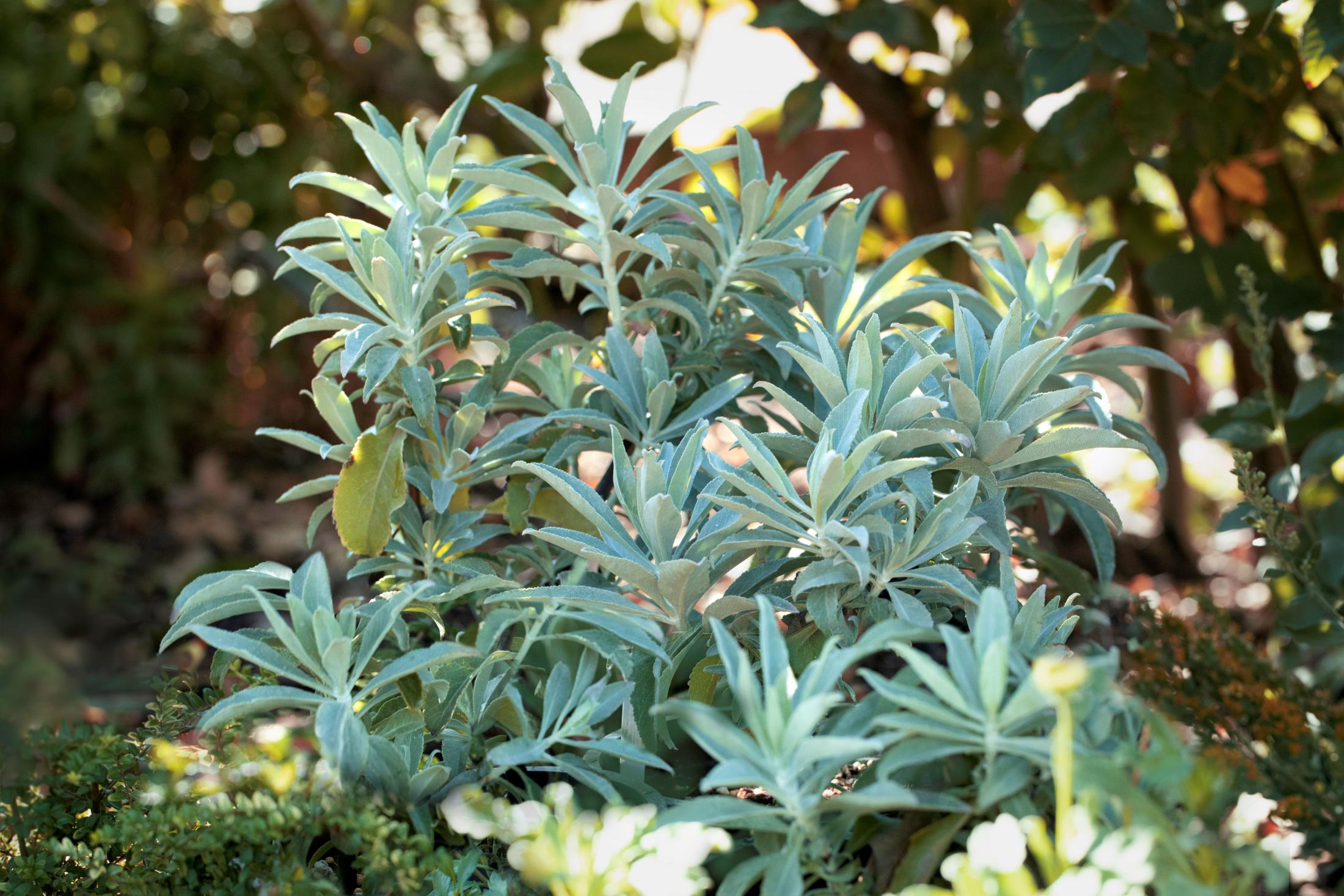 Salvia apiana 'Compacta'
Our much-loved California white sage now comes in a compact version. If the 6'-ness of the straight species is too much for your garden to handle, and you love to watch the birds and bees channel on your iGarden, consider this 3' evergreen (silver), easy to grow, super drought-tolerant California native sage for your pollinator garden.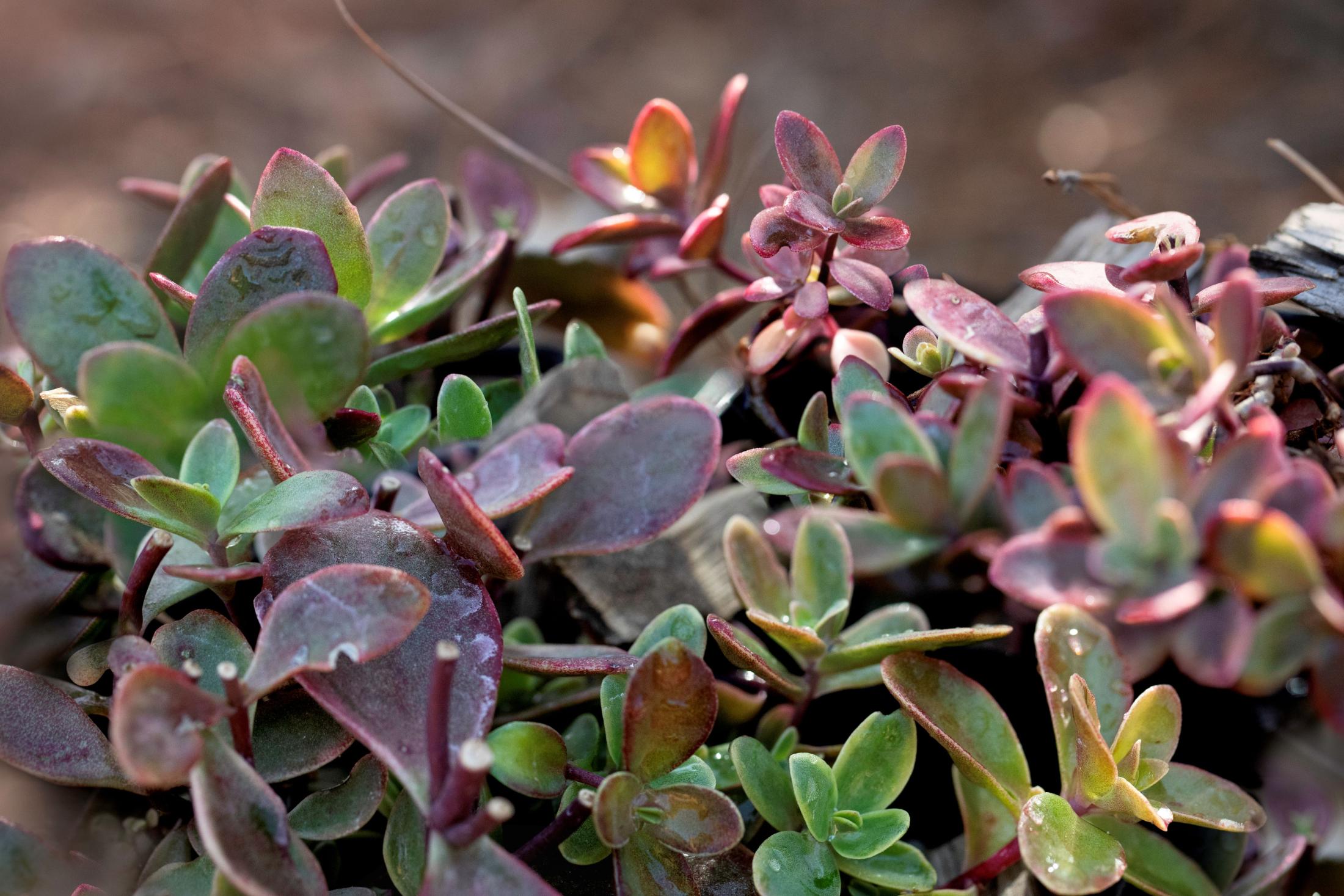 Sedum 'Wildfire' (Sunsparkler® Series) PP28621
We couldn't help but add a succulent to this list. Easy to grow, heavy insect-attracting, deep-pink bloom, and as ruby-red foliaged as you'd expect with a name like 'Wildfire'. The burgundy leaves are rimmed by a hot-pink halo and add yet another color layer to your succulent collection. Grows as a ground cover, and this herbaceous perennial comes back reliably every spring.
Honorable mention (because there's just too many awesome new plants). Download the complete inventory on our plant sale information page.
•    Anigozanthos kanga series
•    Chaenomeles speciosa 'Scarlet Storm' PP 20951 Double Take Scarlet™
•    Lavandula angustifolia 'Blue Spear'
•    Hibiscus 'Holy Grail' PPAF CPBRAF (Summerific® Collection)
•    Penstemon 'Onyx and Pearls' PPAF
•    Puya coerulea var. violacea
•    Passiflora edulis 'Possum Purple'
•    Glandularia lilacina 'Paseo Rancho'
•    Coreopsis gigantea
•    Salvia coerulea 'Black and Bloom' PP27183 Nectar Blue™
See you at our upcoming sales!
Primary Category
Tags