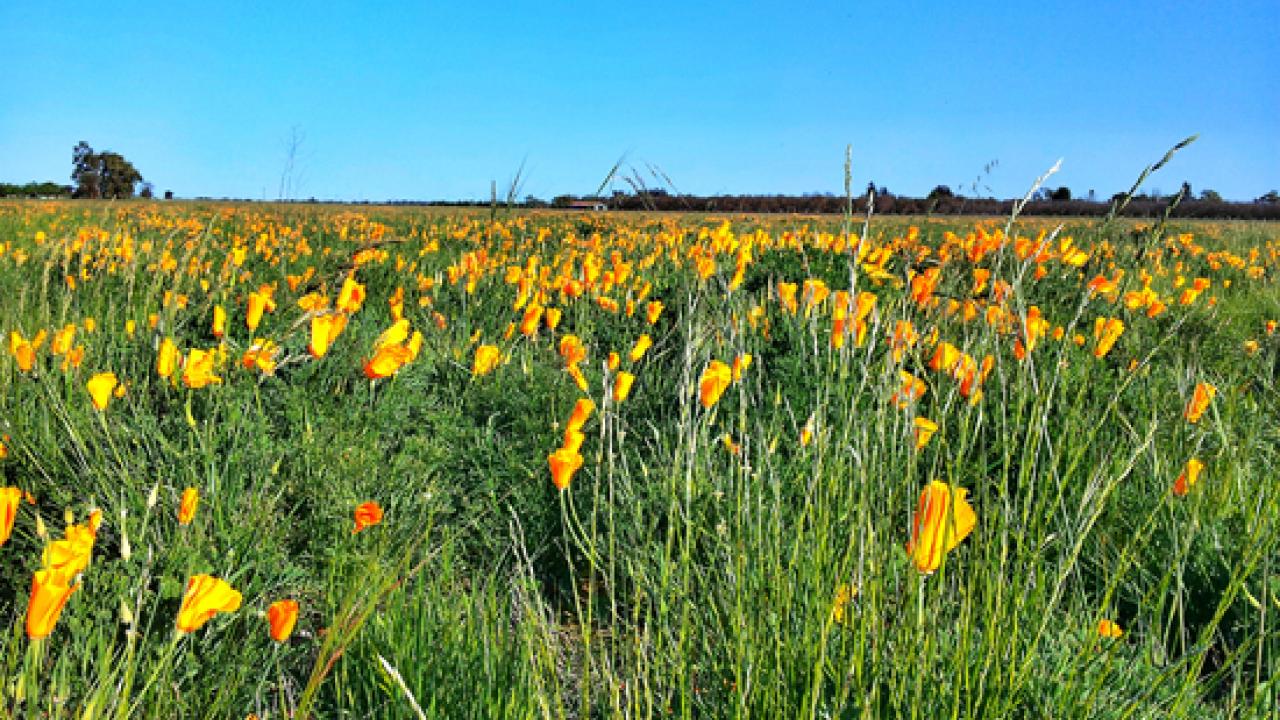 UC Davis Russell Ranch, a little-known, but heavily-utilized part of our campus land, is located 5 miles west of the main campus and is approximately 380 acres. The land was acquired by the university in 1990 to provide an area for the expansion of agricultural and environmental research.
In 2003 Public Garden team members Andrew Fulks and J.P. Marié began work on the ranch to convert 50 acres from row crops to native perennial grasslands; this effort served not only to mitigate the loss of habitat for the Swainson's Hawks and Burrowing Owls disturbed by campus construction, but also to provide researchers an area to conduct forb studies. Forbs, or wildflowers, are an important part of a grassland ecosystem, providing habitat for pollinators and other beneficial insects.  They are, however, less 'predictable' than grasses, as their germination and subsequent growth is extremely variable based on rainfall and other weather conditions. Luckily, the 2010 and 2011 conditions were perfect for forb germination and researchers have already started using the areas for studies!
Management of the forb and grassland areas will continue to use a combination of mowing, grazing, burning, and selective herbicide to control annual exotic weeds and keep the grasslands healthy and diverse.
Category
Tags