Robert Arthur Hiestand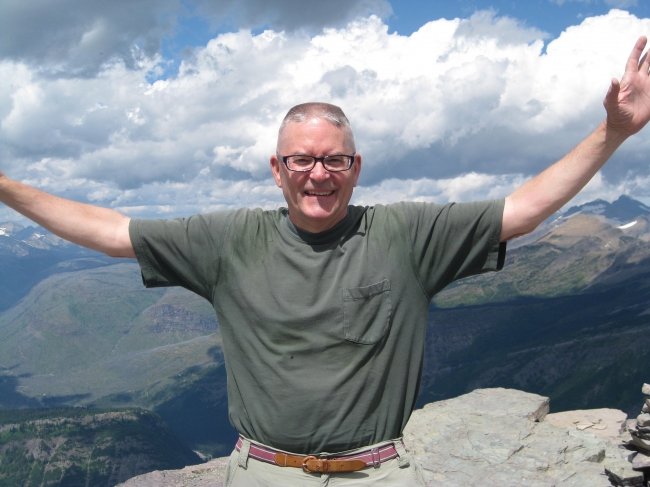 June 26, 1955—November 15, 2013 
Rob Hiestand's youth was shaped by the mountains and valleys of California. Childhood trips to the mountains to hike and fish, visits with family and friends, participating in church activities and sports, reading, competitive debate, and playing the French horn all set the stage for his adult endeavors. 

Born to a proud University of Southern California graduate, Rob grew up steeped in USC sports and long carried his father's legacy of " fighting on for ol' SC." He was born and raised in southern California and graduated from La Canada High School in 1973. Like his sisters, Carol, Nancy, and Kathryn, he attended the University of California at Davis where he graduated in 1977. He went on the receive a Master's degree in administration from the UCD Graduate School of Management.

In addition to being a poet and musician, Rob had a strong, practical, creative and entrepreneurial quality. He sold his own hand-crafted leather goods at craft fairs, worked the night shift at Safeway in Mammoth Lakes CA, and later opened retail stores there—Minaret Tea and Tobacco and Wine Street. He loved skiing and Mammoth had the steep and the deep. Summers in Mammoth meant time for another prized hobby—fly fishing. 

From Mammoth he moved on to managing his brother-in-law's cheese factory in northern California. It was then that he met Terry Offutt, the love of his life. They were married on March 24, 1990, their lives woven together in mutual love for their Lord, family, and friends. They spent the next 23+ years together working, playing, and fulfilling their dream of raising a family.

Traveling to Bulgaria to bring home his daughters Zlatca and Katia was the highlight of his life, and later traveling to China to bring home his son Ru Sheng brightened that light. Rob felt truly blessed to have such a wonderful family. And the world was blessed to have a man who showed generosity and compassion towards others every day.

Rob's 33 years as a business partner at the Park Cafe and Grocery in St. Mary, Montana brought both challenge and triumph. Rob thrived on retail work and was sustained by the glory of having Glacier National park at his doorstep. There, in the shadow of the Continental Divide, he started many mornings by sharing a walk with his beloved dog, Bosco.

Rob's humor brought joy to all who knew him, and his faith in God was an inspiration. God has welcomed him to Heaven with open arms and we trust that he has found peace there.