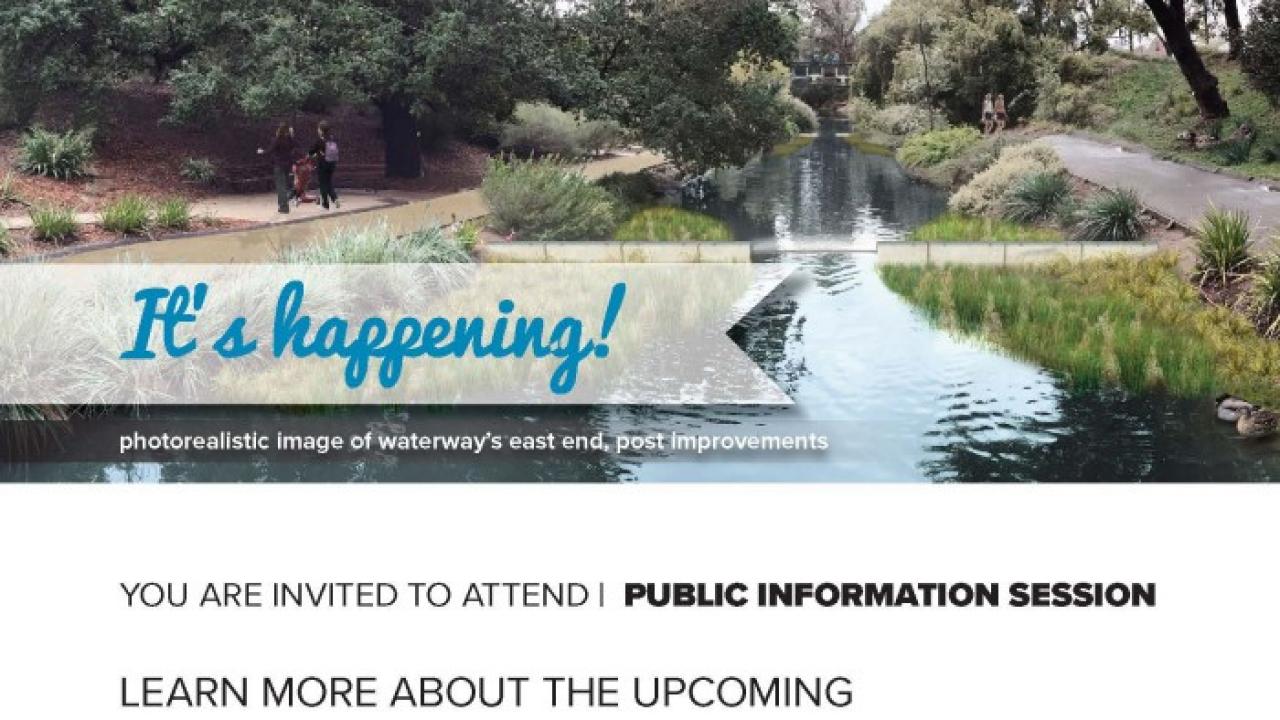 We are excited to announce that this summer we are starting a multi-year project to maintain and enhance our campus waterway!
We invite you to attend an information session about the project where you will be able to listen to brief project overviews at either 6:15 or 7 p.m., speak to experts involved in the planning, and preview the designs.
DATE: Wednesday, June 29
TIME: 6-7:30 p.m.
PLACE: Wyatt Deck, UC Davis Arboretum
Can't attend, but want to learn more and stay up to date about the project?