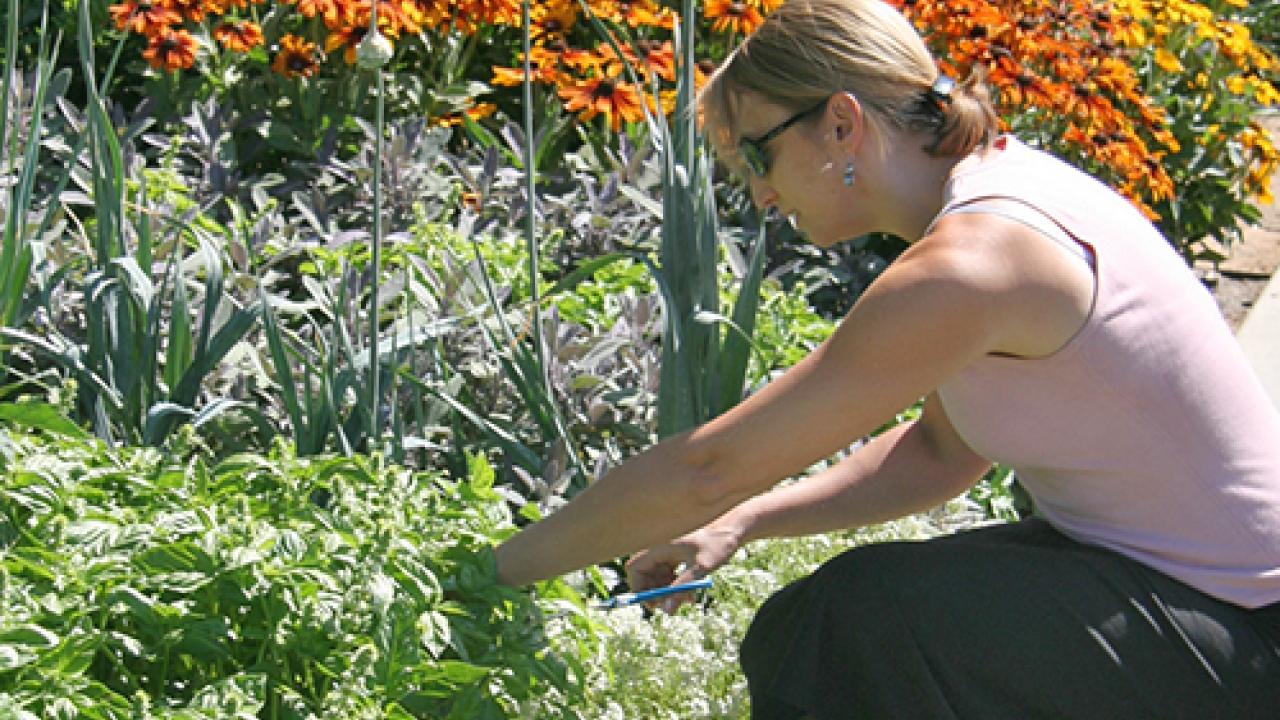 Location
Good Life Garden
Join us for a fun day of harvesting basil in the Good Life Garden and take some home! Participants are encouraged to wear long sleeve shirts and pants to this event. All ages are welcome.
Note: Bring your own basil bag and scissors if you can.
Attendees can purchase a $10 daily parking pass from a kiosk in the the Gateway Parking Structure. For more information,  please call (530) 752-4880.