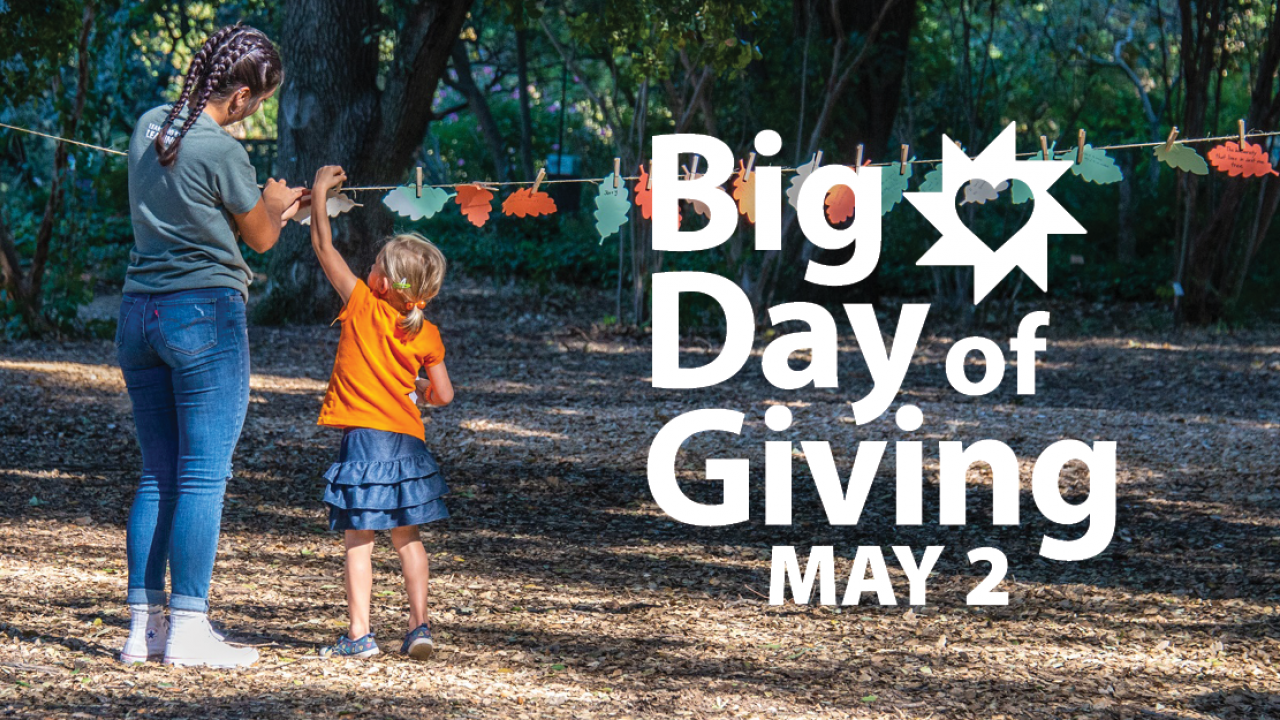 Location
Anywhere you can give online!

Big Day of Giving is a program of the Sacramento Region Community Foundation's initiative to grow local philanthropy. It is an annual 24-hour community-wide movement that unites the region's nonprofit sector to help raise unrestricted funds for the organizations that strengthen the capital area. 
This year, the UC Davis Arboretum and Public Garden is raising funds to support its UC Davis Oaks Forever! campaign. Anytime on May 2 we invite you to join us in preserving our campus's signature trees – the mighty oaks – and protecting them for future generations. The UC Davis Arboretum and Public Garden is leading the UC Davis Oaks Forever! community campaign to save oaks across UC Davis and enhance our campus tree canopy. Oaks frame many of our campus's most iconic locations including the Quad, Memorial Union, major thoroughfares, entryways and more, providing beauty, shade and vital habitat for wildlife. With the growing threat of climate change, we are being proactive about conserving our precious campus oaks.
Watch the UC Davis Oaks Forever! video
Learn more about the UC Davis Oaks Forever! campaign by clicking here to watch this brief video about the importance of UC Davis oaks.
As a donor, you will help us fund:
student leaders to support the health of oaks in Shields Oak Grove and across campus
improve our nursery to propagate young oaks well-adapted to future climate pressures
support student-led oak education events for the public
Your gift will make an impact on students, public visitors and everyone who loves UC Davis Oaks.