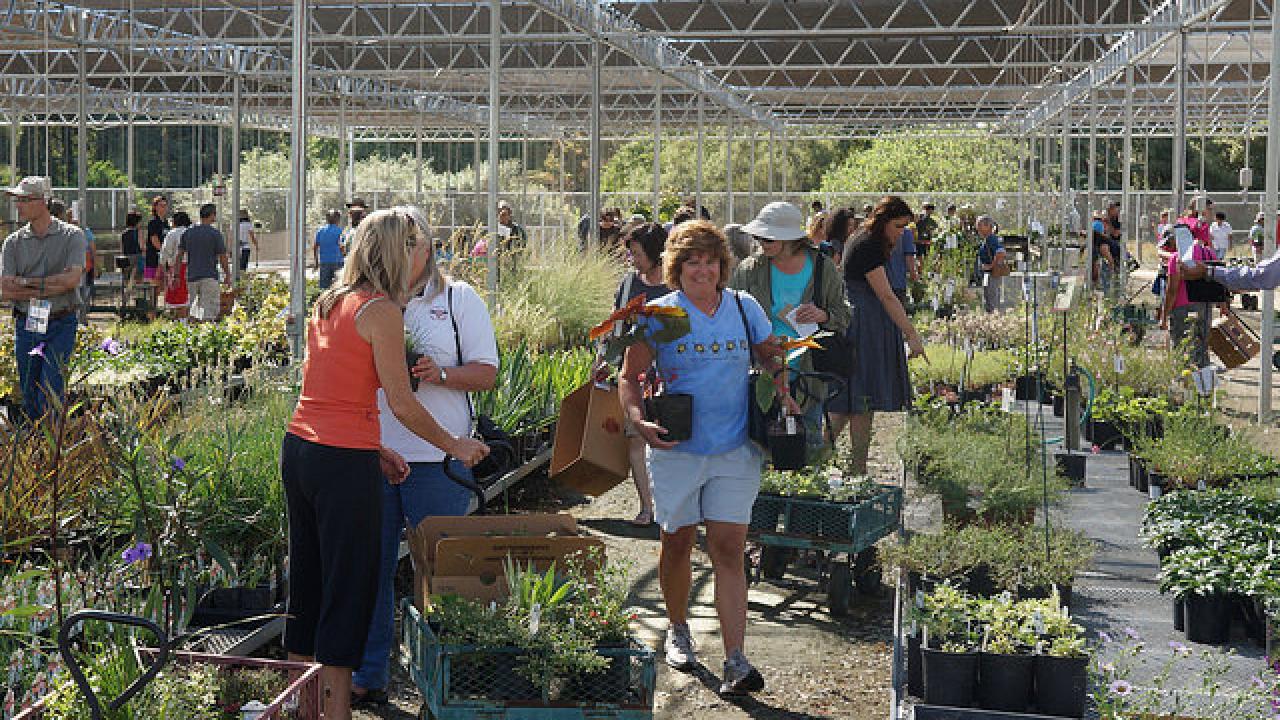 Location
Arboretum Teaching Nursery, UC Davis Campus
Life after Lawn
Shop from one of our area's largest selections of attractive, low-water, easy-care, regionally-appropriate plants perfect for restoring your home's habitat including lots of California natives and Arboretum All Stars.
Open to the public: 9 a.m. – 1 p.m.
Become a member and save! Call ahead or join at the door!
All members of the Friends of the UC Davis Arboretum and Public Garden and the Davis Botanical Society receive 10% off their purchases and new members will also receive an additional $10 off. LEARN MORE
What else will you find:
Davis Botanical Society
Arboretum All-Star demonstration beds
Arboretum experts and Master Gardeners
Knowledgeable sales staff
Free Parking
Purchase loading assistance
REMINDER: Please bring your own box, cart, or wagon for an easier shopping experience.
Need more information? 
CLICK HERE or call us at (530) 752-4880, or email us at arboretum@ucdavis.edu.
Parking is free. Click here for directions.