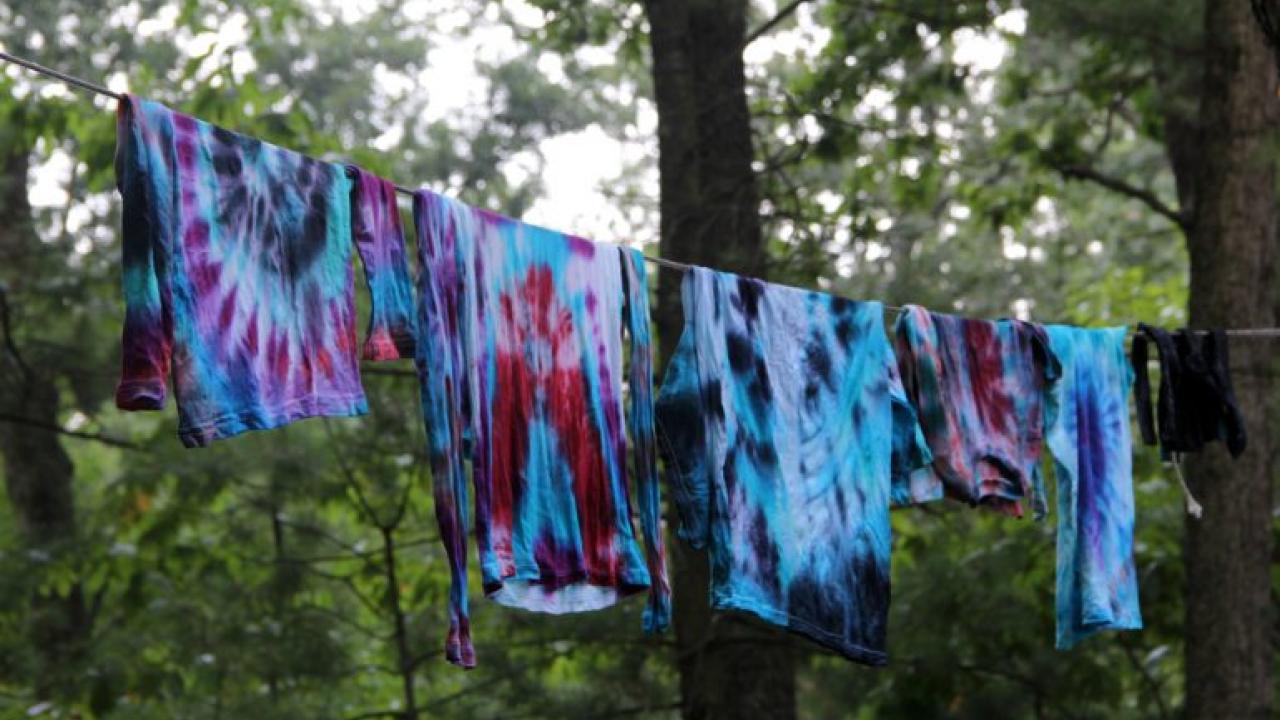 Location
Wyatt Deck, UC Davis Arboretum
Want to learn how to dye fabric sustainably? Bring one white item you want to tie-dye: t-shirt, socks, shorts, pillow-case, you name it! The Arboretum Ambassadors will help you tie-dye and explain how to make the plant- and food-based, eco-friendly dyes.
The event is free; and free parking is available in Visitor Lot 5, at Old Davis Road and Arboretum Drive. For more information, please call (530) 752-4880 or visit http://arboretum.ucdavis.edu/calendar.aspx.
Rain location: 146 Environmental Horticulture
Need more information? 
CLICK HERE or call us at (530) 752-4880, or email us at arboretum@ucdavis.edu.