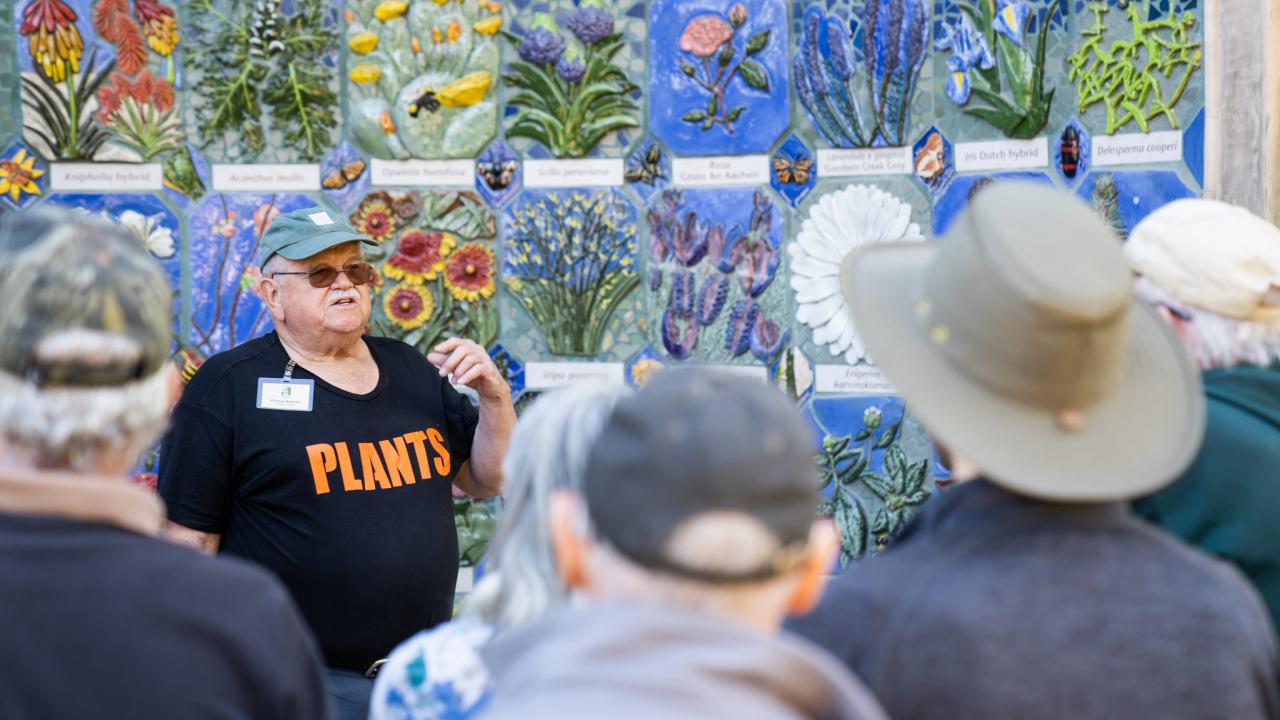 Get ready to immerse yourself in the vivid beauty of autumn as you embark on a midday adventure through the gardens and collections of the UC Davis Arboretum with your guide Warren Roberts, superintendent emeritus.
Renowned for his captivating storytelling and playful puns, Warren leads participants on an always-engaging exploration of the Arboretum's seasonal highlights.
Whether you're a seasoned plant enthusiast or simply eager to revel in the tranquility of nature, this experience promises to be both educational and delightful.
This event is open to all and free of charge, encouraging everyone to come together and embrace the wonders of nature within the Arboretum's picturesque grounds.
Hourly parking can be found along Garrod Drive near the Gazebo for $1.75 via AggiePark on the AMP Park app. Other spaces in nearby Visitor Parking Lot 55 allow all-day parking with purchase of a $15 daily parking permit via AggiePark. For questions please call (530) 752-4880.
Tags