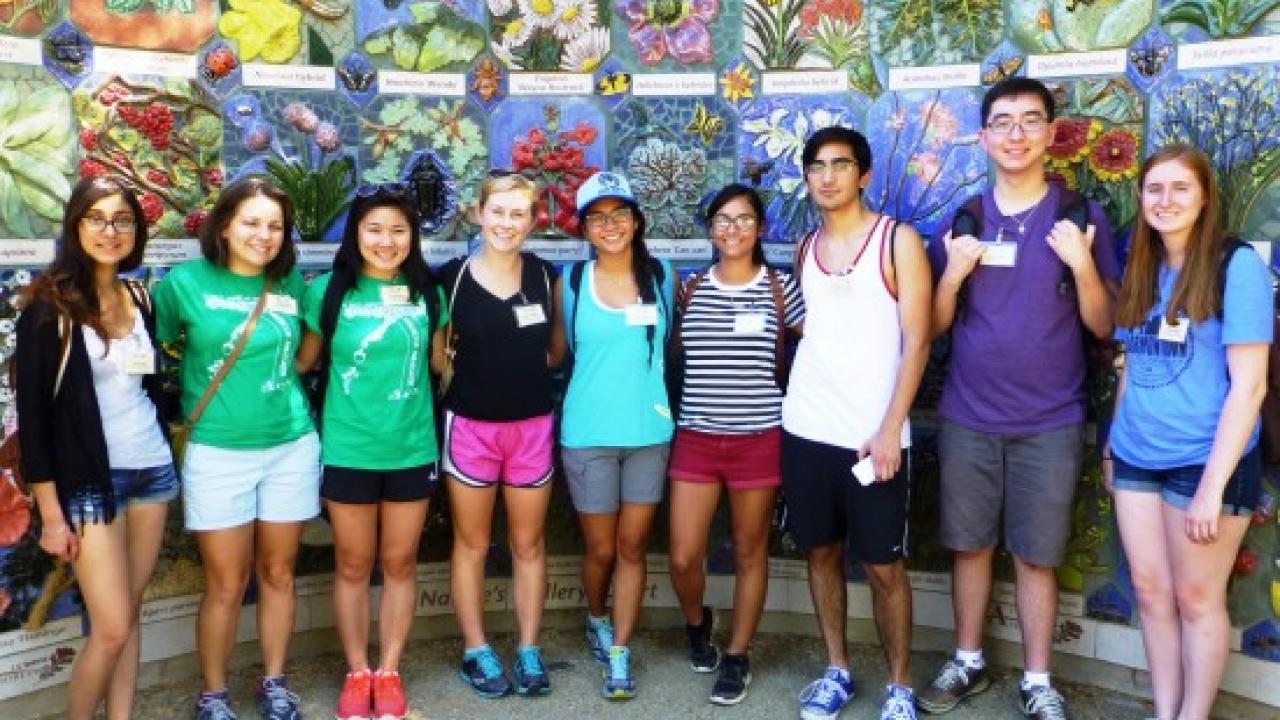 On May 7, 2015, the UC Davis Arboretum Ambassadors won a gold level–Community Service Award from the UC Davis Community Service Resource Center and a silver level–President's Volunteer Service Award from President Barack Obama.
Arboretum Ambassadors, our environmental leadership interns, have provided accessible, free educational outreach programs to the public and K-12 audiences since 2008. Working as a team they design participatory learning experiences that engage the broader community in the Arboretum and improve environmental awareness. They lead community service programs, help with many large-scale planting days and plant sale fundraisers, and produce a wide variety of educational events that typically attract 50-100 participants each. Their work invites many non-traditional learners and families to campus to enjoy high-quality, inspirational educational experiences.
Beyond their positive contributions both inside and outside campus, the Ambassadors have a unique team structure that celebrates leadership and creativity. Each student commits for a year-long internship with professional leadershipo training in ecology, event planning, fundraising, and educational program design. Two co-coordinators are selected each year from the previous year's team and many students stay for consecutive years. This peer-led approach utilizes experiential learning and leadership training to build 21st century, employable skills. By the end of the year, they are a family and upon graduation, they receive networking and mentorship resources from Ambassador alumni who have gone on to pursue careers in the sciences, arts, and education.
Category
Tags