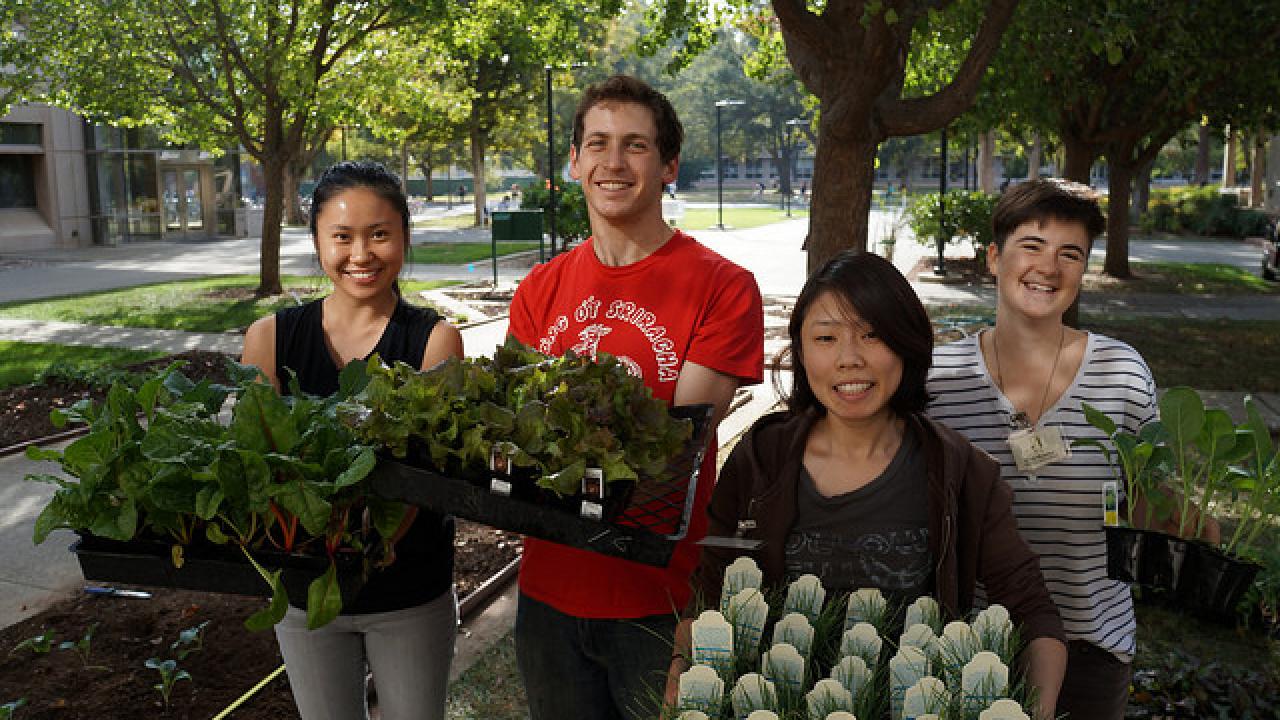 Post updated November 13, 2015
The Arboretum and Public Garden's "Learning by Leading" Edible Landscaping Interns hope you'll support their program at our FALL PLANT SALES by purchasing cool season edibles from their table inside the nursery. Here's a preview of what they will have available.
If you'd like to take some home, be sure you've got CASH or CHECK because they can't take credit cards!
CLEARANCE SALE PRICES: $2 each OR buy 5 or more at $1.50 each
With a great selection of edibles and prices that will be difficult to beat, you can't afford not to take some home! (Please note the edibles listed below may no longer all be available at our last sale, but there will still be a great selection to choose from!)
Lollo rosso lettuce
Romaine lettuce
Dinosaur kale
Red Russian kale
Copenhagen cabbage
Toy choy pak choi
Cilantro
Rainbow swiss chard
Brussel Sprouts
Raab Zamboni broccoli
Romanesco broccoli
Green comet broccoli
Snowball cauliflower
Oregon sugar pod snow pea
Bloomsdale spinach
American flag leek
Bunching red run onion
LEARN MORE about this internship and what they plan to accomplish this year.
Category
Tags