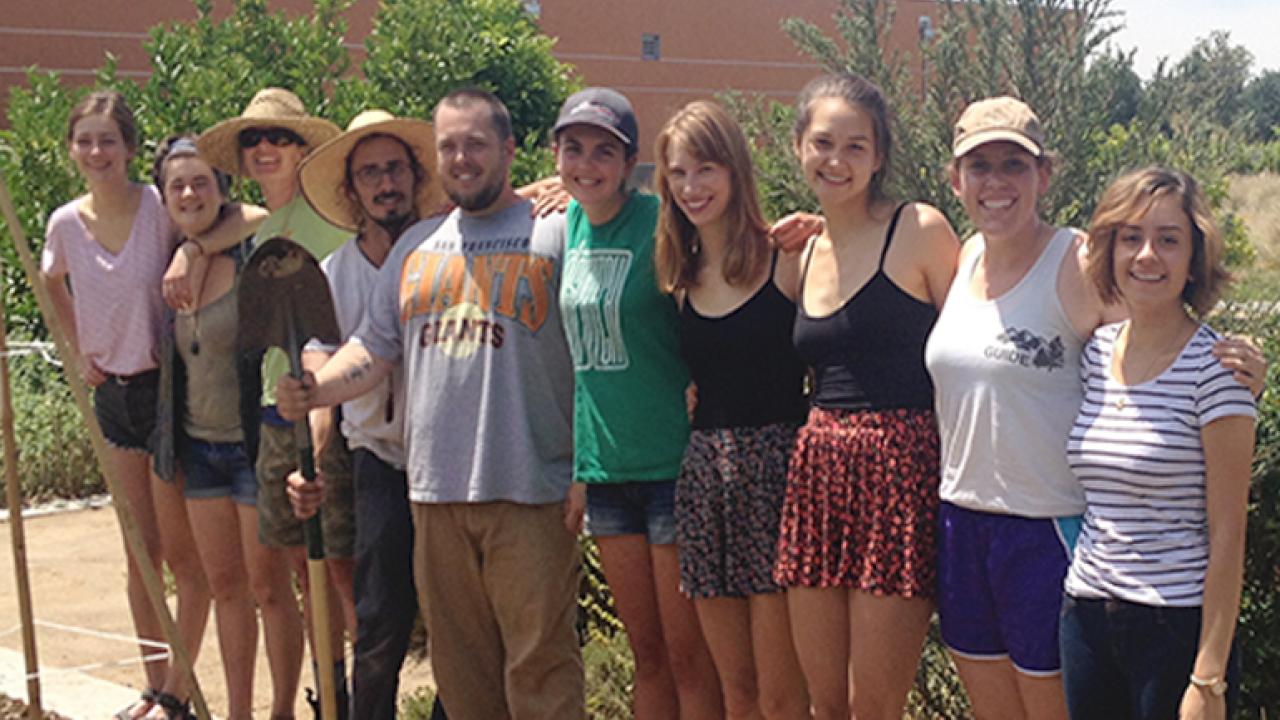 Originally posted on October 1, 2015
Carli Hambley (second from the left), Co-Coordinator for our Edible Landscaping Internship Program, has a passion for making sure that food grown in our campus edible landscapes gets to the people and programs that need it. She has some experience in this area as she recently helped facilitate, along with GATEways Horticulturist Stacey Parker, the approval of a gleaning project in a Plant Sciences field in partnership with the Department of Plant Sciences and Agricultural Sustainability Institute. What may seem on the surface as a relatively straightforward task—harvest food and give it away—actually involved multiple steps to ensure consumer health and food safety.
Now, continuing her leadership role in our Learning by Leading Program, Carli, along with fellow Co-Coordinator Natalie Dean (fourth from right) will guide the edible landscaping interns in creating a new program to distribute produce grown in the Good Life Garden to the UC Davis Student Food Pantry. This is contributing to a larger effort to address food insecurity issues for UC Davis students. Support this team by purchasing cool-season edibles at our Fall Plant Sales.
Category
Tags