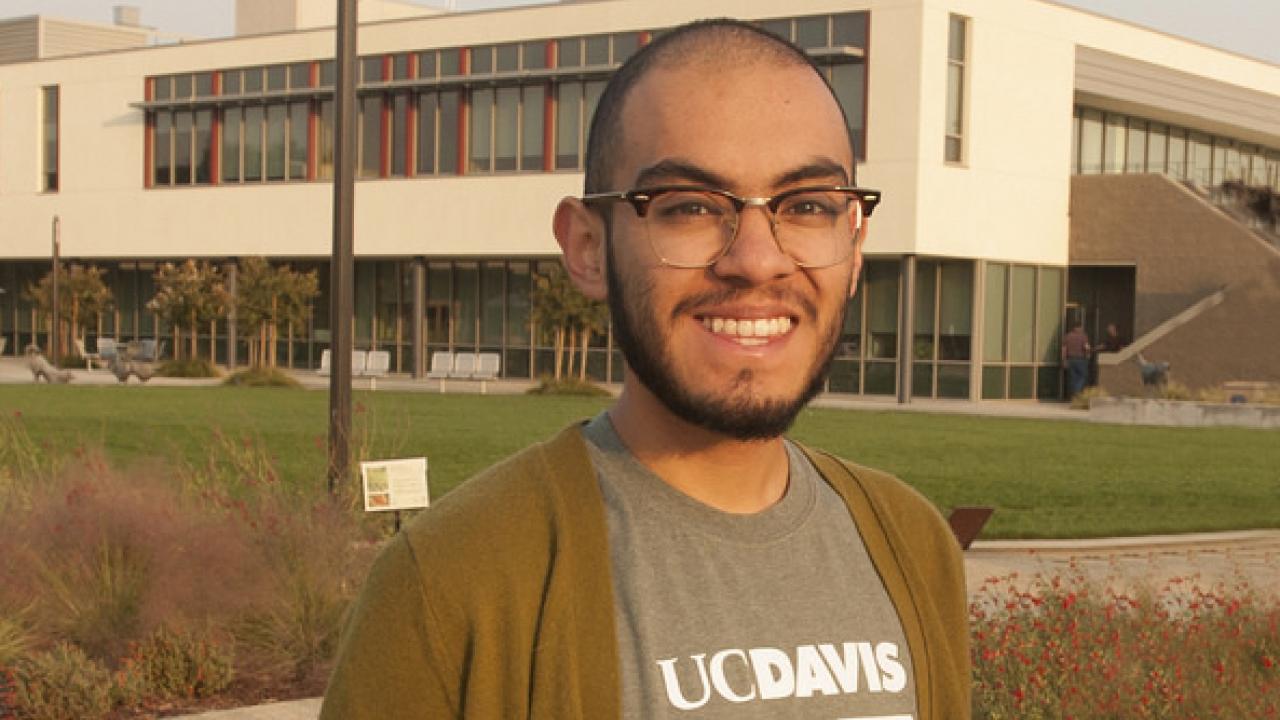 Levy Hernandez joined the Learning by Leading™ program in 2016 and served as both an apprentice with our horticulture team and a co-coordinator for the Sustainable Horticulture internship.
A landscape architecture major, Levy worked closely with Director of GATEways Horticulture and Teaching Gardens Emily Griswold to design and select plants for the Hummingbird GATEway Garden. He oversaw planting days in collaboration with community members and School of Veterinary Medicine staff, created online toolkits for home gardeners, and designed interpretive signage highlighting key plants in the garden. In addition, while mentoring the Sustainable Horticulture team, Levy and his fellow co-coordinator, Katie Kroger, took on the largest projects in the program's history, converting a barren landscape east of the Southwest USA and Mexican Collection into a drought-tolerant agave garden and creating a pollinator-friendly garden along La Rue Road (across from Arboretum Headquarters). These landscape conversions are an essential part of our Living Landscape Adaptation Plan for climate change.
Since graduating in June 2018, Levy has been working as an Environmental Designer with The River Project in Los Angeles. Through advocacy and watershed planning, Levy works toward creating a more sustainable and climate-resilient Los Angeles. Most recently, Levy has been working with homeowners to retrofit their properties with nature-based solutions that collectively capture, conserve and reuse water, while prioritizing work in historically underserved communities through the Water LA program. In a recent letter to Arboretum and Public Garden staff, Levy wrote: "Thank you all for sharing your knowledge and mentorship during my time with the Learning by Leading™ program. I likely would've been in a very different position today had I not had the rewarding opportunities the program made available to me." Levy made a lasting impact on our community and we are honored to have been part of his career journey.
Category