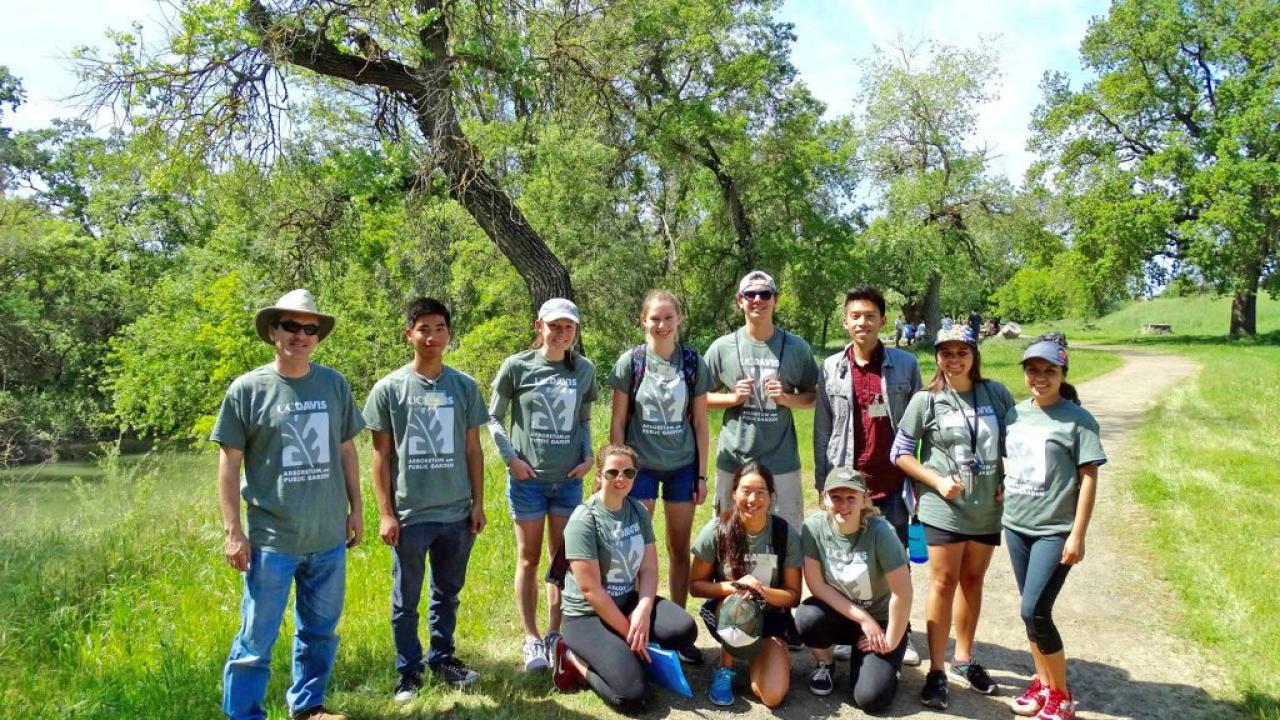 In 2014-15, our staff was fortunate to mentor 12 student employees and 36 undergraduate interns through the UC Davis Arboretum and Public Garden's Learning by Leading program. As we continue to grow, Learning by Leading student teams are crucial to our new initiatives—providing countless hours, creative energy, and passion for designing and leading new projects. Here are some of their amazing accomplishments: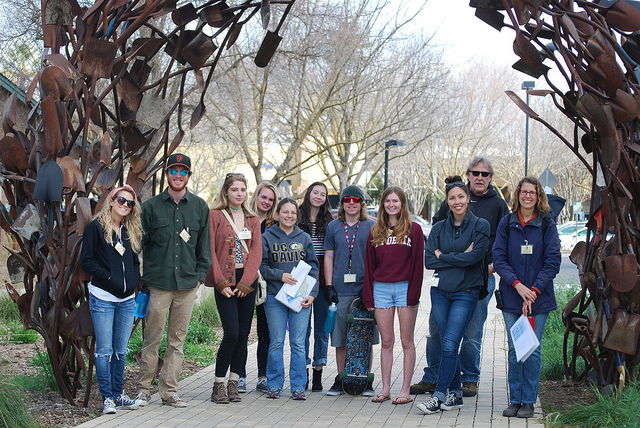 Arboretum GATEways Outreach Interns
Student coordinator, Alex Stubblefield, and staff mentor, Melissa Cruz, helped to launch a brand new education team this year—the Arboretum GATEways Outreach Program. Focused on sharing the riches of the new Arboretum GATEway Garden, six student interns, along with high school students and community volunteers, designed year-round, weekend "Drop-In Days" to help engage public audiences in sustainability principles. The students also teamed with professors from the UC Davis School of Education and conducted activities at community and campus events, such as a local science fair and Picnic Day.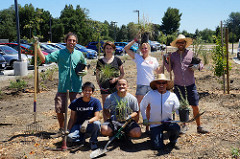 Sustainable Gardening Interns
A team of six Sustainable Gardening Interns were critical to establishing our newest gardens at the Arboretum's West End Initiative Zone. Mentored by GATEways Horticulturist, Ryan Deering, the students gained real-world training as California's historic drought places additional pressures on our landscapes. Working as a team to plant natives and Arboretum All-Stars, install and monitor irrigation, and design for pollinator habitat, these students developed invaluable skills in water conservation and environmental design.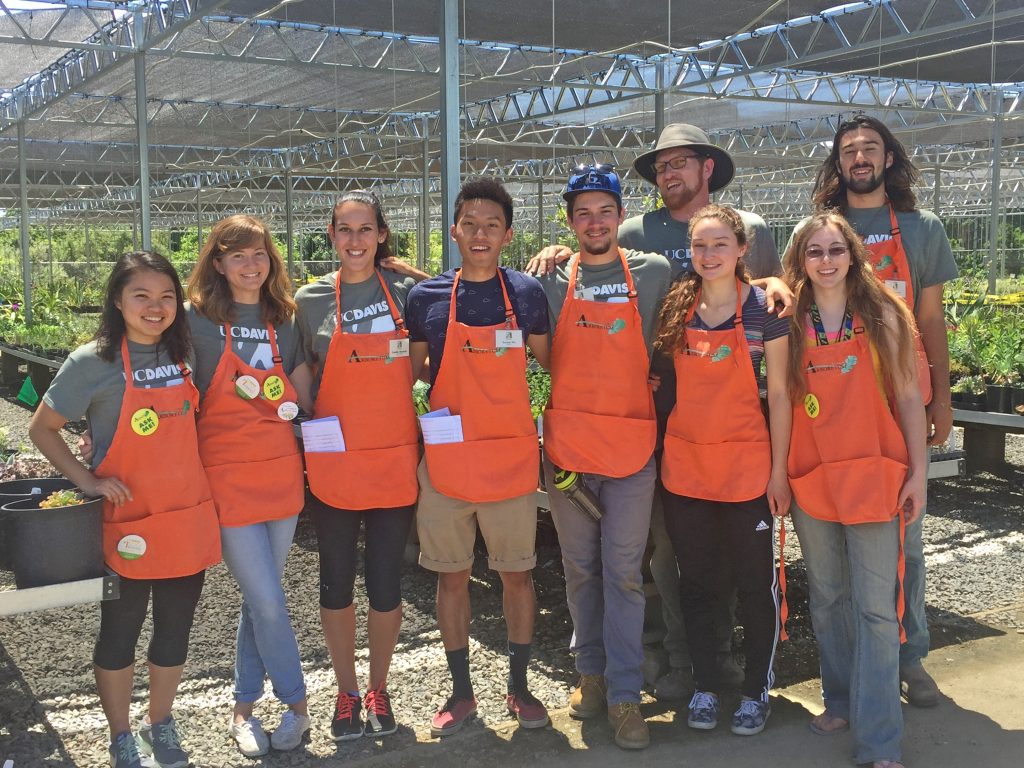 Nursery and Propagation Interns and Student Employees
Students in the Arboretum Teaching Nursery were instrumental to this year's record-breaking plant sales. Nursery Manager, Taylor Lewis, mentored 13 interns and three student employees and together, they grew over 6,000 low-water use plants for sale, and helped to keep operations running smoothly for our many volunteer teams, planting projects, and plant sale preparations.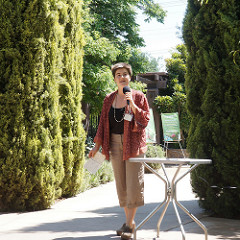 Sustainable Horticulture Student Employees
Fueled by their high degree of initiative, advanced skill sets, and leadership abilities, our six Sustainable Horticulture student employees were crucial to the maintenance and development of our demonstration gardens throughout the Arboretum and Public Garden.
Sustainable Horticulture Student Employee and Edible Landscape Coordinator, Carli Hambley (shown left), designed and managed two community-based garden sites on campus, and spear-headed a larger team to create a food recovery program from campus fields for donation to local food banks.
READ MORE: Testimonials from Jonathan L. Su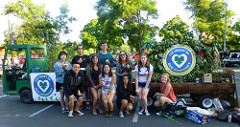 Arboretum Ambassadors
Under the mentorship of Elaine Fingerett, this year's 12 environmental leadership interns enlivened the gardens with free, family-friendly museum programs as well as fun public events such as yoga classes and musical performances. The Ambassadors won the UC Davis Community Service Gold Award and a Presidents Service Silver Award for 1,800 hours of service.
Category
Tags