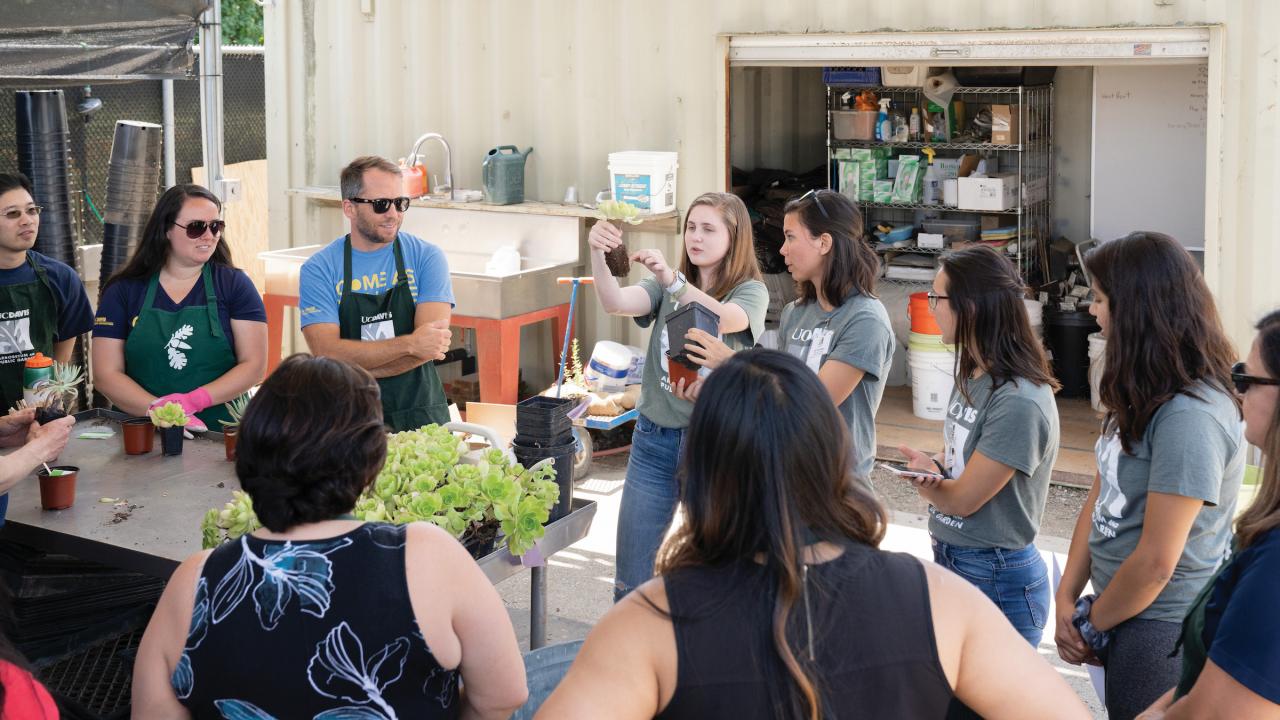 If you Google things to do in Davis, it's not surprising to find that time and again the Arboretum and Public Garden is at the very top of the list. One of my very favorite things about my job is that the Arboretum is free and open to the public every single day of the year, and as such, we get to share the beauty of this unique place with so many. Visitors from both near and far have no limit as to how many times a day, month or year they can come and enjoy the unfolding of the seasons, the wildlife, taking a walk, taking a nap or having a picnic in a beautiful outdoor setting.
The Chancellor's plan, To Boldly Go, calls on us "...to address the needs and challenges of a diverse and changing world,... in support of a healthy planet and the physical and societal well-being of its inhabitants." Fortunately, the Arboretum and Public Garden recognizes the critical role we play in the health of our community. In study after study, researchers have shown that people spend more time indoors looking at screens than they do outside enjoying nature and that our health (mental, emotional and physical) is suffering as a result.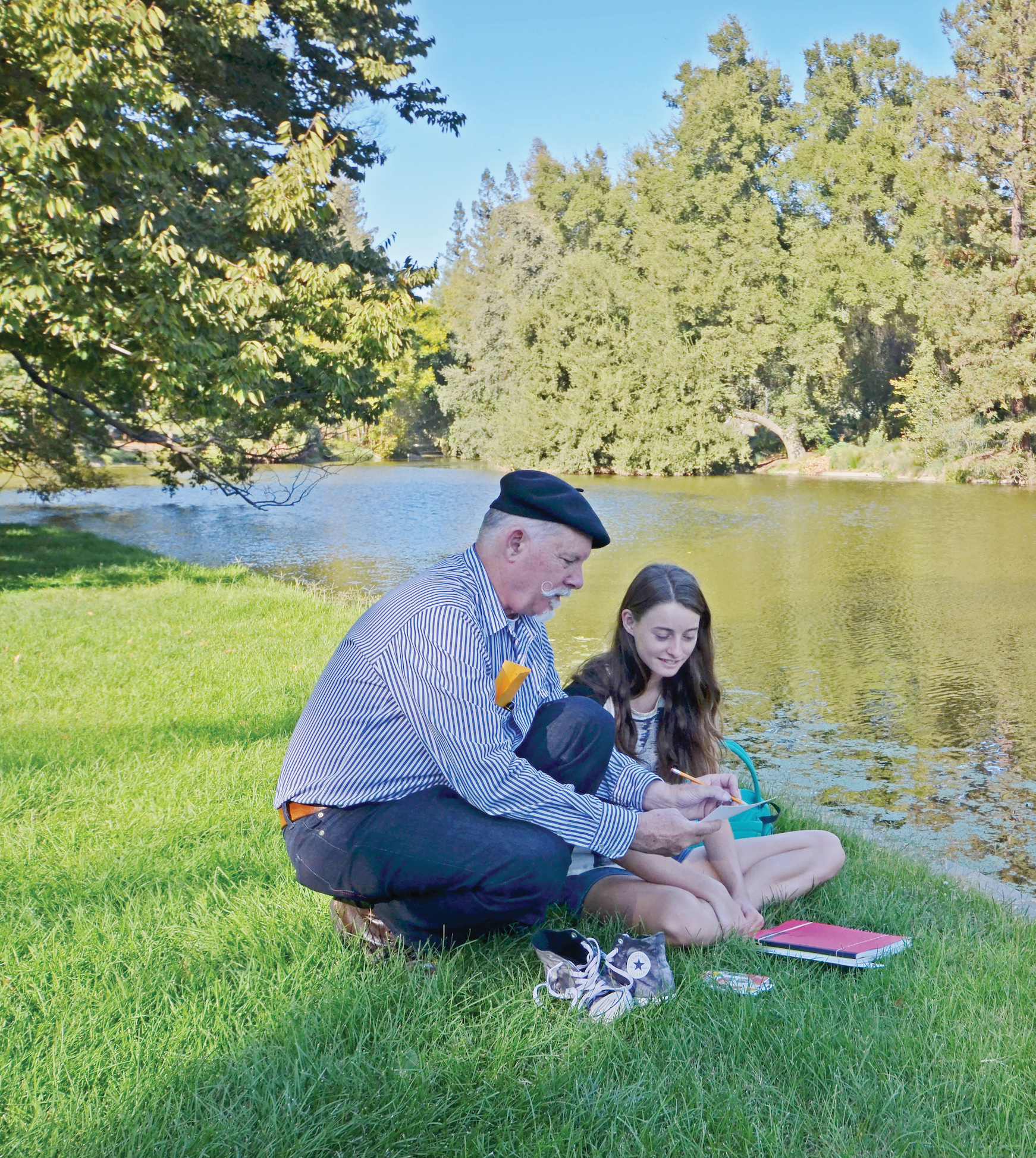 In a time of unprecedented change, we are more aware than ever of the deep and abiding value the Arboretum and Public Garden provides, not only in supporting the University's mission of research, teaching and public engagement, but also in serving as a significant resource for health and well-being. With the well-being of our community in mind, we have been broadening and expanding the reach of Nature Rx, a theme of programming that aims to connect the campus and local communities to the healing power of nature. We were thrilled that our work with Nature Rx was featured in Nature Rx: Improving College-Student Mental Health, a book by Don Rakow and Gregory Eells. 
Fortunately, we are not alone in this work. First of all, we are so grateful for the seed funding provided by the Excelerate Foundation to expand our Nature Rx programming. Then, two years ago, we joined forces with others at UC Davis working to foster a renewed culture of health and well-being. Healthy UC Davis (HUCD) is a network of campus partners formed out of a UC-wide initiative with the aim of making UC Davis the healthiest place to work, learn and live. Finding innovative and impactful partnerships to contribute to this mission has been inspiring and uplifting as we work towards such a lofty and worthy goal.
One such inspiring partnership is with our friends at the Robert Mondavi Institute for Wine and Food Science (RMI). They, too, are committed to fostering the connection between good food and good health, the primary aim of our partnership at the Good Life Garden. But there is a fundamental gap keeping people from enjoying it fully. There is no place for the many people that frequent it to gather and learn, no place to share food, and no place to sit quietly to read, study or daydream in a shaded spot. Fortunately, our partners at RMI designated the proceeds of their fabulous fall fundraising event, Taste, to fund the addition of much needed communal tables and benches to create a new outdoor meeting space, a key strategic priority for HUCD seeking to leverage the outdoors as a healthy resource for the campus. Their generosity was contagious and inspired our other academic partners for the Good Life Garden, the Departments of Viticulture & Enology and Food Science & Technology, to match their gift. The Arboretum and Public Garden is able to fund additional tables thanks to donations to our GATEway to the Edible Campus campaign.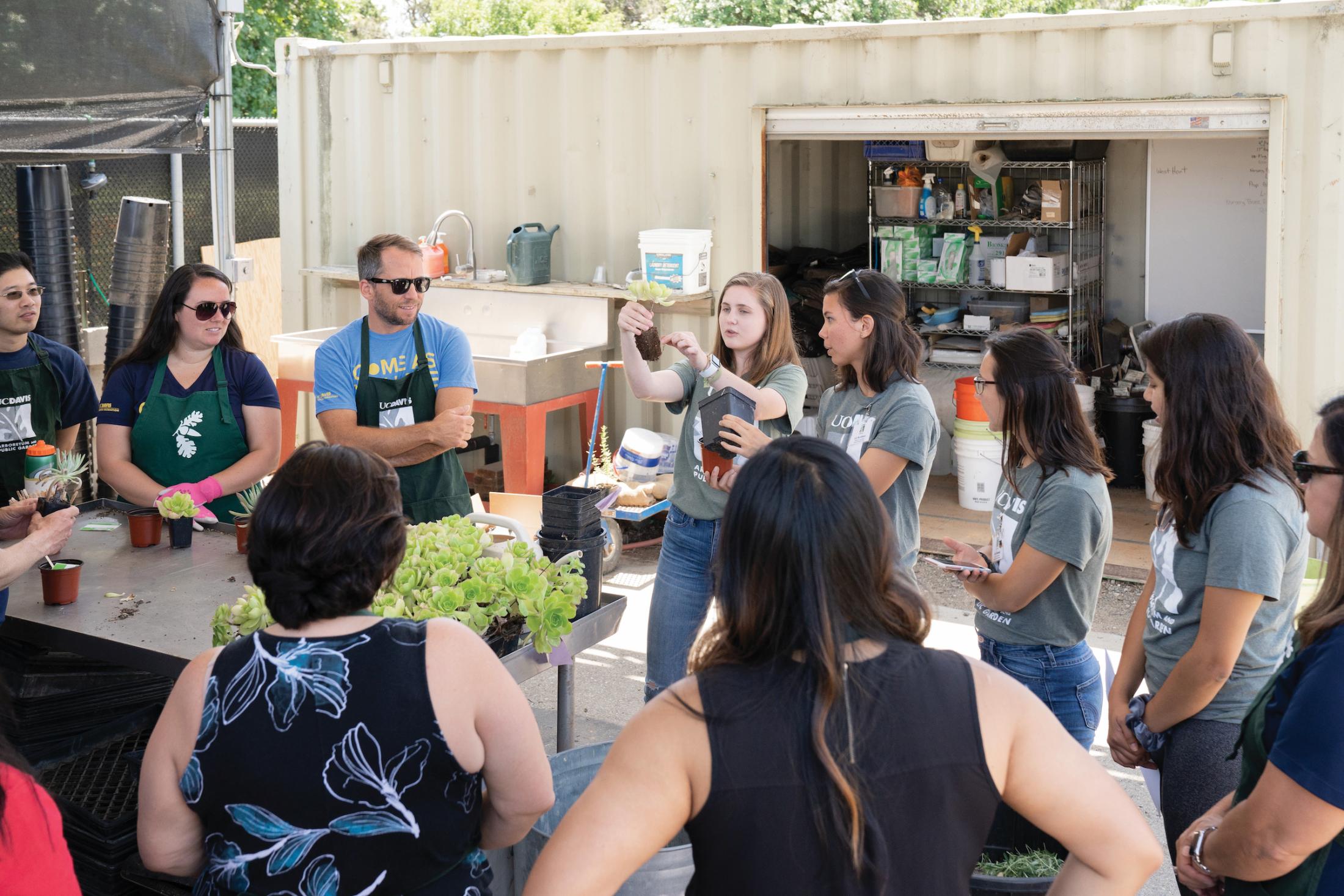 We're honored to get to work alongside so many that make this place better each and every day. In particular, we love supporting and inspiring people to rediscover their relationship with the natural world and the sense of well- being that comes from doing so. We look forward to sharing many more exciting accomplishments of our work with Healthy UC Davis in the months and years to come.
Category
Tags