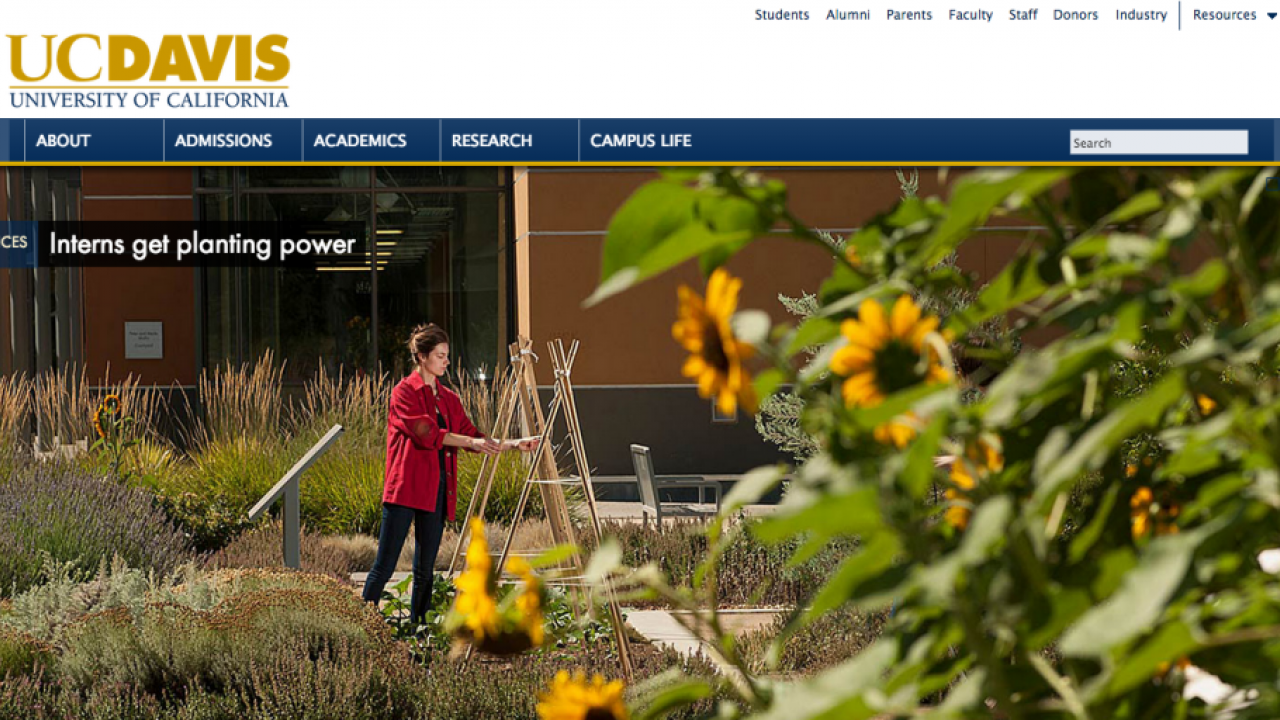 Students from our Edible Landscape Internship were featured recently on the UC Davis home page (see above). This group of students, the newest members of the Arboretum and Public Garden's "Learning by Leading" program, are working to develop, maintain, program, and support edible landscapes throughout campus including the UC Davis Good Life Garden, plots in the Experimental College garden, and the Salad Bowl Garden just outside of the Plant and Environmental Sciences building, just to name a few. READ THE FULL ARTICLE here.
They have started their own blog to document their work throughout campus. Keep up to date with their progress via the UC Davis Arboretum and Public Garden Edible Landscape Internship blog.
Congratulations to Stacey Parker and her team of Edible Landscape Interns for this well-deserved feature!
LEARN MORE:
Category
Tags