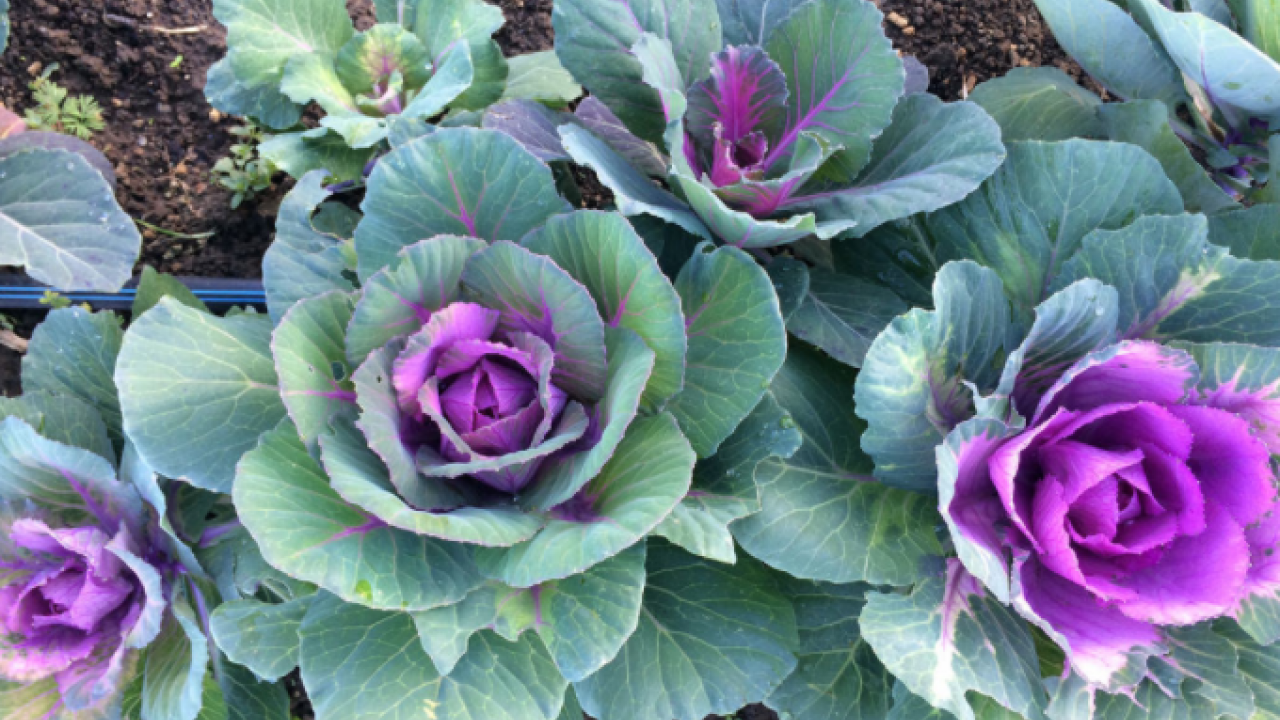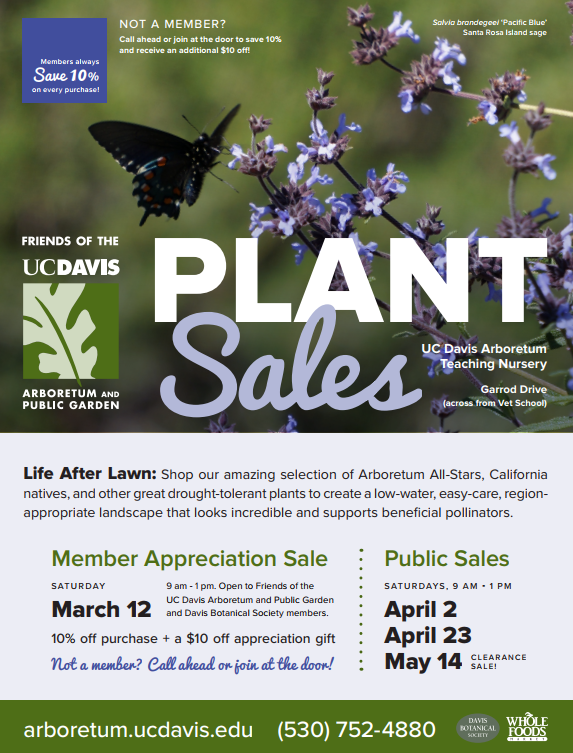 CLEARANCE PLANT SALE
Saturday, May 14
9 a.m. to 1 p.m.
Arboretum Teaching Nursery
LEARN MORE

Spring Focus: LIFE AFTER LAWN
We know that many homeowners are in the process of figuring out what to plant now that they have no lawn. Take this opportunity to create a low-water landscape that not only looks great, but one that attracts beneficial wildlife with our incredible selection of gorgeous Arboretum All-Stars, California natives, and other great drought-tolerant plants.
Don't miss the LOWEST PRICES OF THE SEASON
Every plant will be marked down 10%. If you are a member, you will receive an additional 10% off.
ADDITIONAL DISCOUNTS
Many plants will be priced at $4.50. These plants will also be marked down an additional 10% at the register plus members will receive another 10% off. (Yes, you read that correctly!)
PLANT SALE INVENTORY
Our complete inventory is not quite ready, but below is a Microsoft Excel spreadsheet of the plants we will be offering for $4.50. Check your email and/or our website later this week for a complete inventory.
Microsoft Excel .xlsx
ROSES
5 gallon roses at $10/each
Thanks to the California Center for Urban Horticulture at UC Davis and the Foundation for Plant Services at UC Davis, we will also be offering an exceptional variety of 5 gallon roses at exceptional prices! Not all, but many of the roses on this list will be for sale. SEE the LIST.
Become a member and save! Not a member? Call ahead or join at the door. Members receive 10% off their purchases; new members receive a $10 off coupon as a thank you for joining. LEARN MORE about becoming a member.
LEARN MORE about our plant sales.