Students harvest Good Life Garden for donation to The Pantry
On Monday, January 9, 2017, students in the UC Davis Arboretum and Public Garden's Learning by Leading Edible Landscaping Internship picked fruits and vegetables grown in the UC Davis Good Life Garden, but this was not just any run-of-the-mill harvest. It was the first time produce grown here could be donated to The Pantry – a student-run organization that works to ensure no student ever has to miss a meal or go without necessities for financial reasons.
"We are so proud! We've been hard at work making sure this would happen," explains Amanda Wong, student co-coordinator for the Edible Landscaping Internship.
"Previous Learning by Leading edible landscaping interns laid the food safety groundwork so these types of harvests and donations could happen," says Irona Lee, student co-coordinator for the Edible Landscaping Internship. (Learn more about previous harvests.)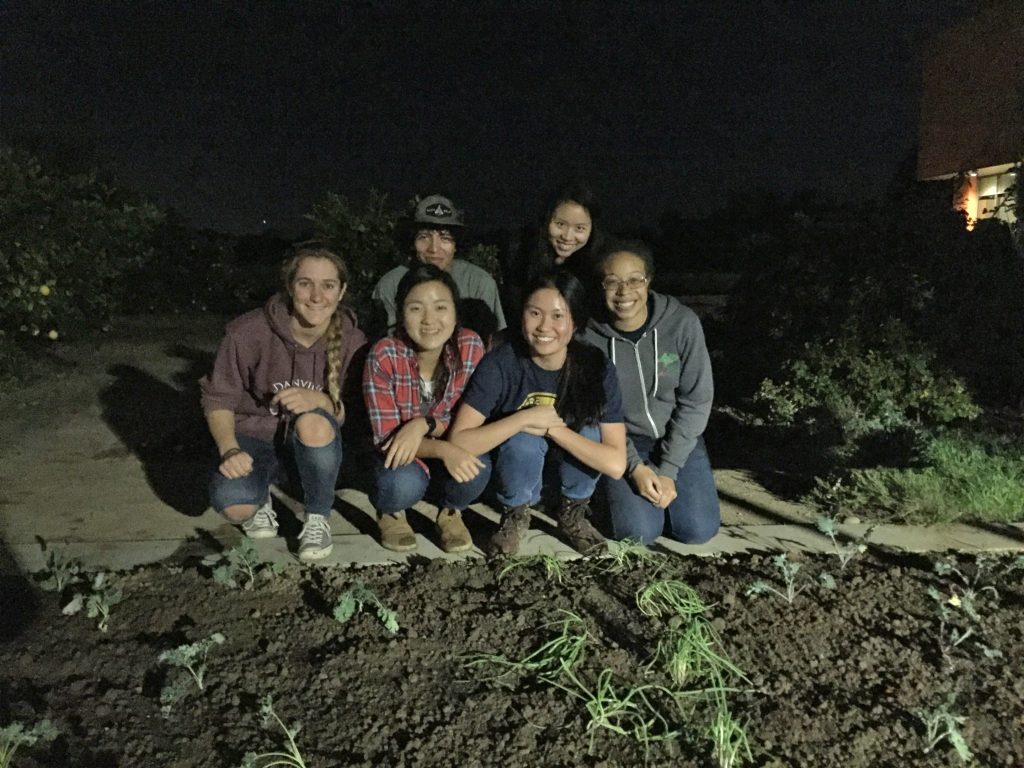 As you can imagine, food safety is an incredibly important piece of any edible demonstration garden. To make sure they met all the proper requirements, the UC Davis Arboretum and Public Garden staff and Learning by Leading Program students collaborated with campus Environmental Health and Safety, the Office of Environmental Stewardship and Sustainability, Risk Management, Contracts, the College of Agriculture and Environmental Sciences, internationally known food safety expert Devon Zagory, and more, to design a program that would meet every level of safety concern. (Learn more about the work of our edible landscaping interns.)
Except for the lemons, all the produce the students donated, they also planted and grew themselves. Where do they find the time with such short days for growing cool season crops? At night of course! (See photo caption for more information.)
See more photos below
Primary Category
Tags