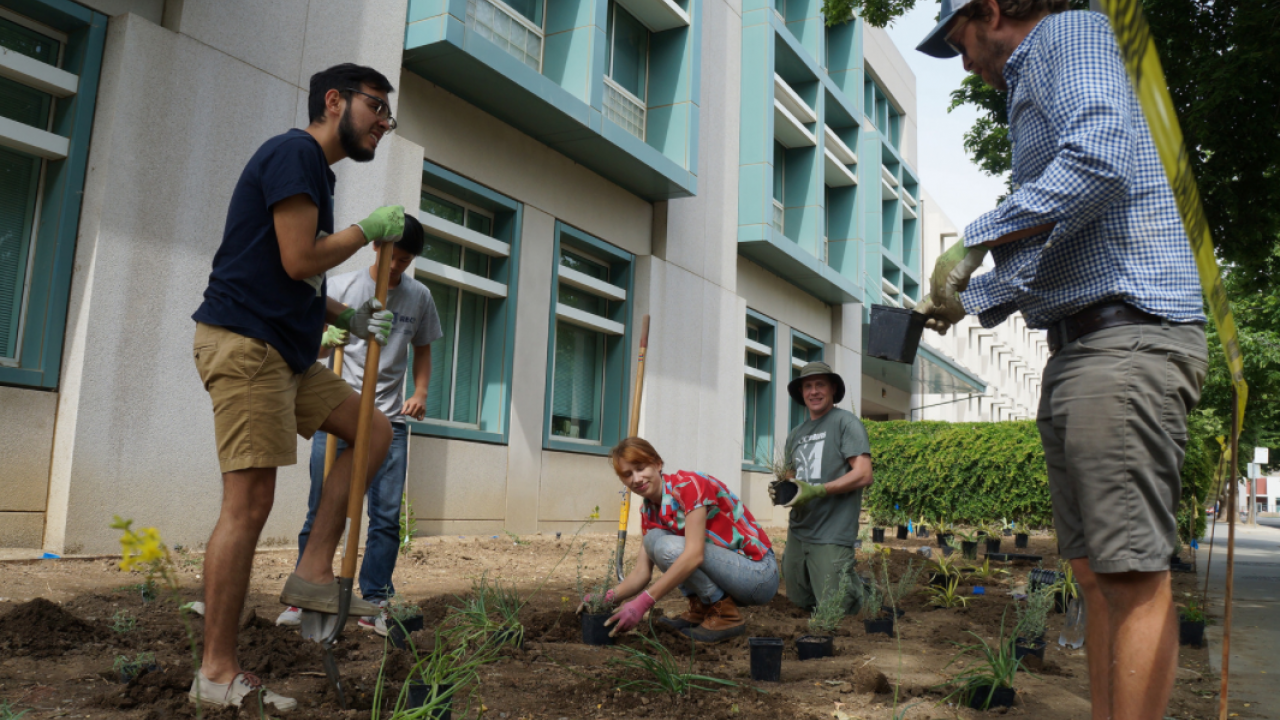 by Lauren Riebs
Communications Intern
Finance Operations and Administration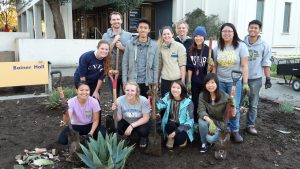 The UC Davis campus is always growing – literally! New gardens are sprouting up all over campus, thanks to the Learning by Leading Sustainable Horticulture program. Students are helping transform landscapes in the Arboretum and Public Garden into attractive and sustainable gardens that will thrive in the Davis climate.
More recently, the program is expanding its reach to landscapes on campus by revitalizing new spaces with drought-tolerant, low-maintenance plants. Interns and volunteers are transforming campus areas such as the ones outside the Shields Library, Bainer Hall, Everson Hall and more recently, the Social Sciences Building, otherwise known as "The Death Star." 
The Death Star is known for its large cement walls and confusing hallways but will soon be brightened up with new low-impact gardens. Partnered with the Student Leadership for Green Infrastructure Club, Sustainable Horticulture interns are  implementing a new rain garden next to our infamous social sciences building where it will catch stormwater runoff from from roofs and walkways and thrive year-round. 
"Sustainable Horticulture beautifies our campus and encourages bees, butterflies and hummingbirds to visit," shared Kathy Geurtze, co-coordinator for the Arboretum and Public Garden's Learning by Leading Sustainable Horticulture Program. "This makes for a more pleasant atmosphere for students and staff."
Stay tuned for more student-designed, sustainable landscapes sprouting up across campus!
Category
Tags