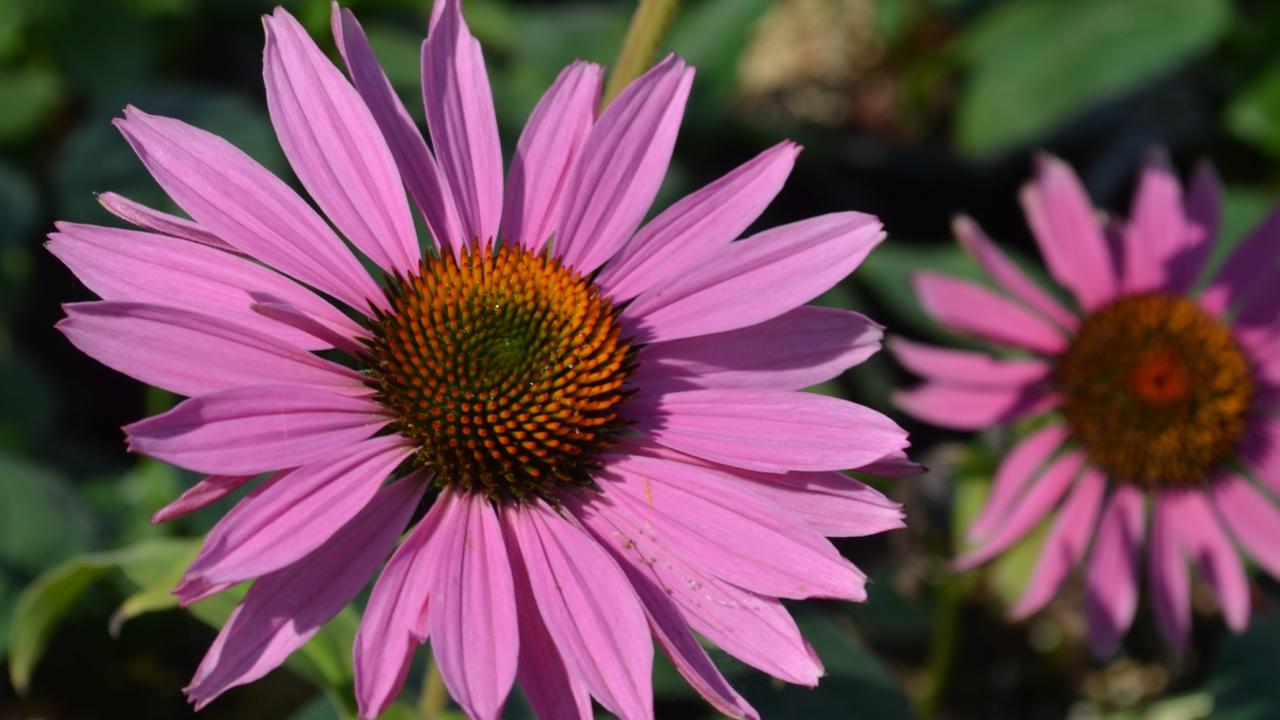 By Taylor Lewis, Nursery Manager
The Arboretum Teaching Nursery is brimming with thousands of amazing plants which makes it really hard to pick just five, so after much debate between Propagation Specialist Lisa Fowler and me, we happily present you with five not-to-be-missed plants that we will have available at our upcoming fall plant sales.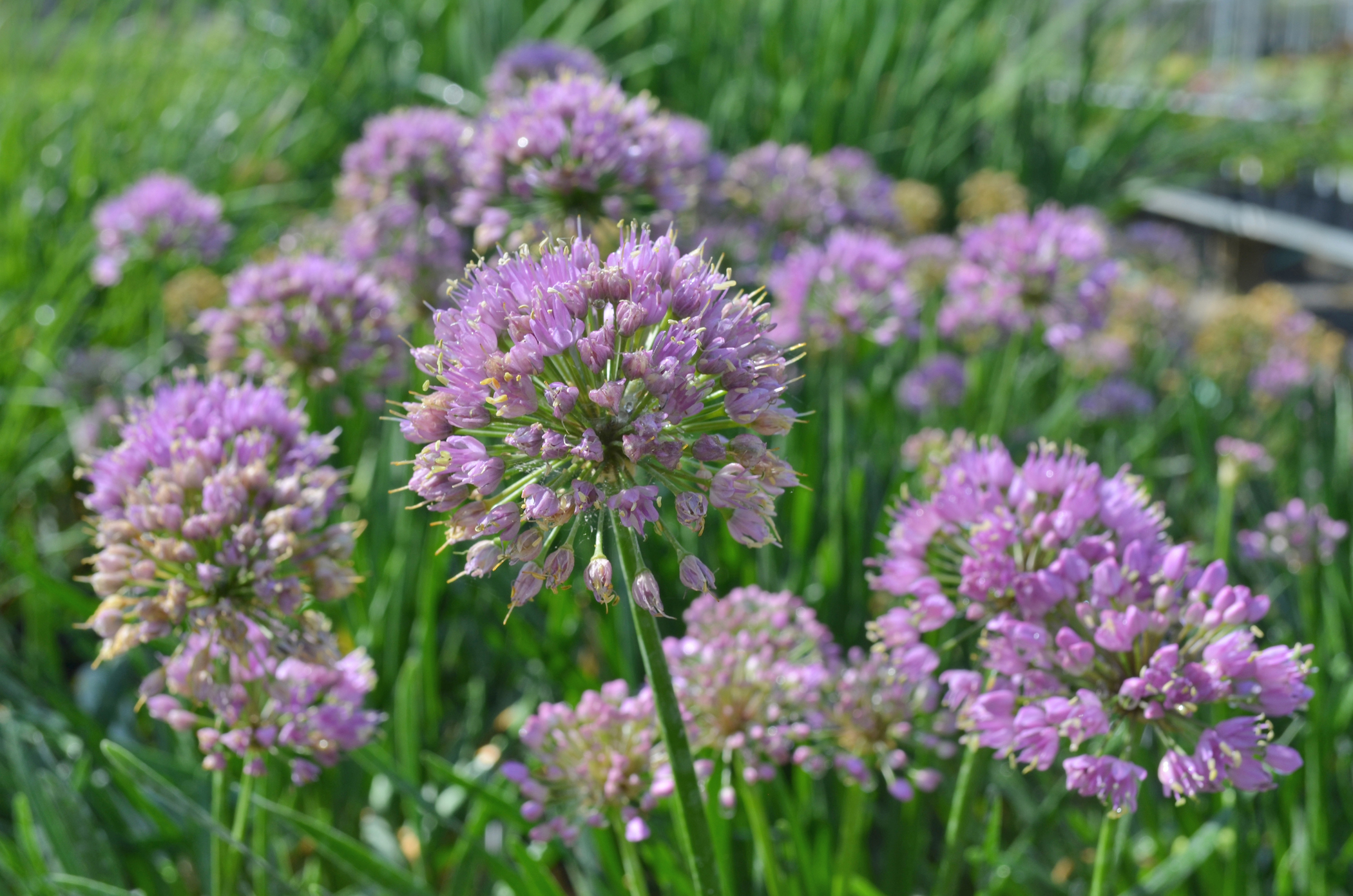 flowering onion
Allium 'Millenium' (yes, only one "n")
What a rock star! Here's a super drought-tolerant flowering bulb that brightens up any sunny garden. This 2018 Perennial Plant Association "Plant of the Year" has also stolen our hearts with its large, spherical orchid purple flowers, tidy, low-maintenance appearance and low-water needs. Pollinators and beneficial insects visit colorful blooms all summer long. Growing only to 16" tall, 'Millenium' can find a home in any sunny landscape.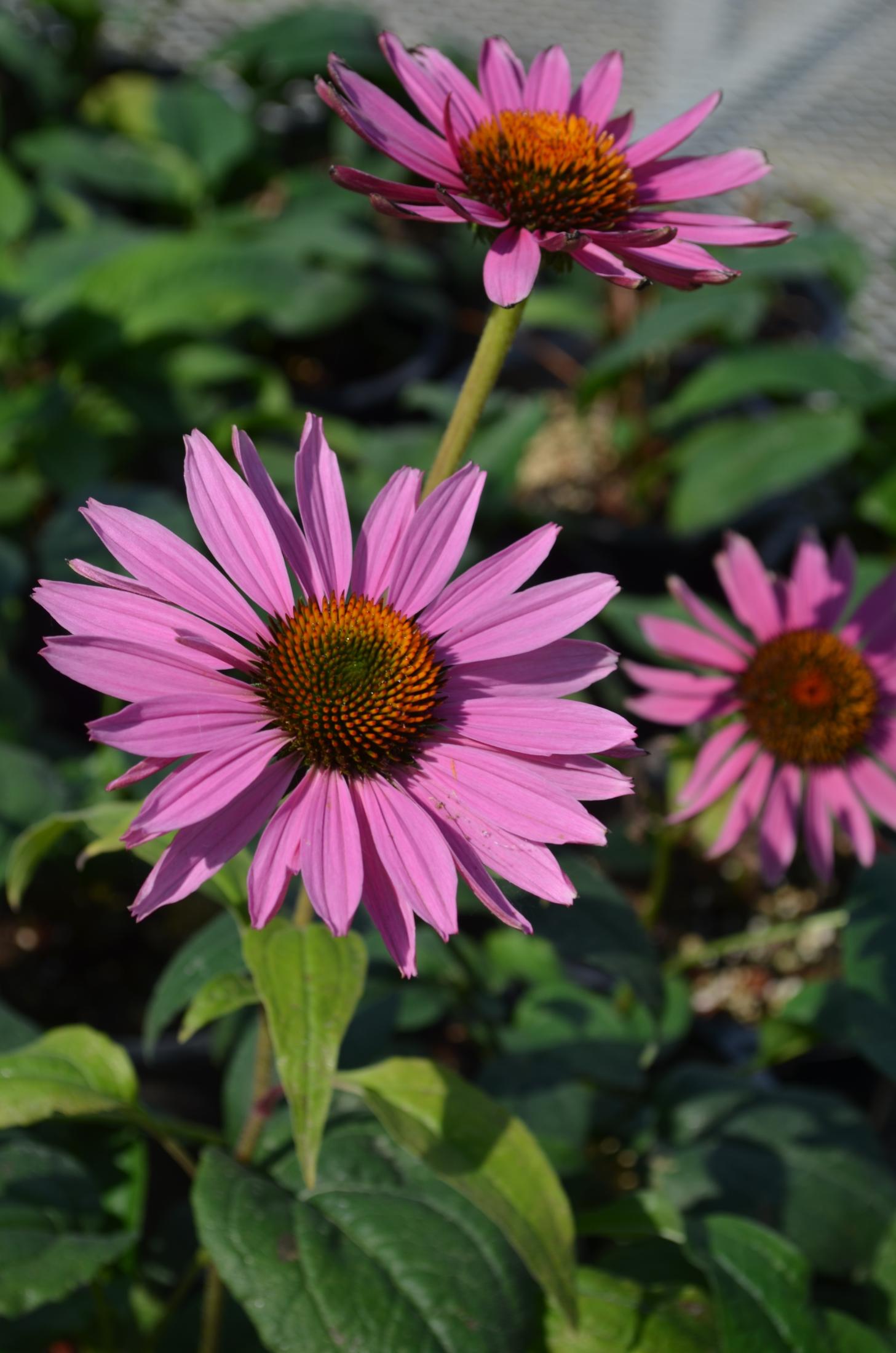 coneflower​​​​​​
Echinacea purpurea 'Ruby Giant'
This is your next must-have, summer-blooming perennial. This coneflower grows to 24" tall and clumping. 'Ruby Giant' surpasses expectations as a result of its natural vigorous habit and non-flopping stems that hold 5", fragrant, ruby-pink flowers that look great in arrangements. Try 'Ruby Giant' in a hot, dry spot with poor soil to attract numerous bees and butterflies. Allow the spent blooms to stay until the song birds have a chance to eat the seeds.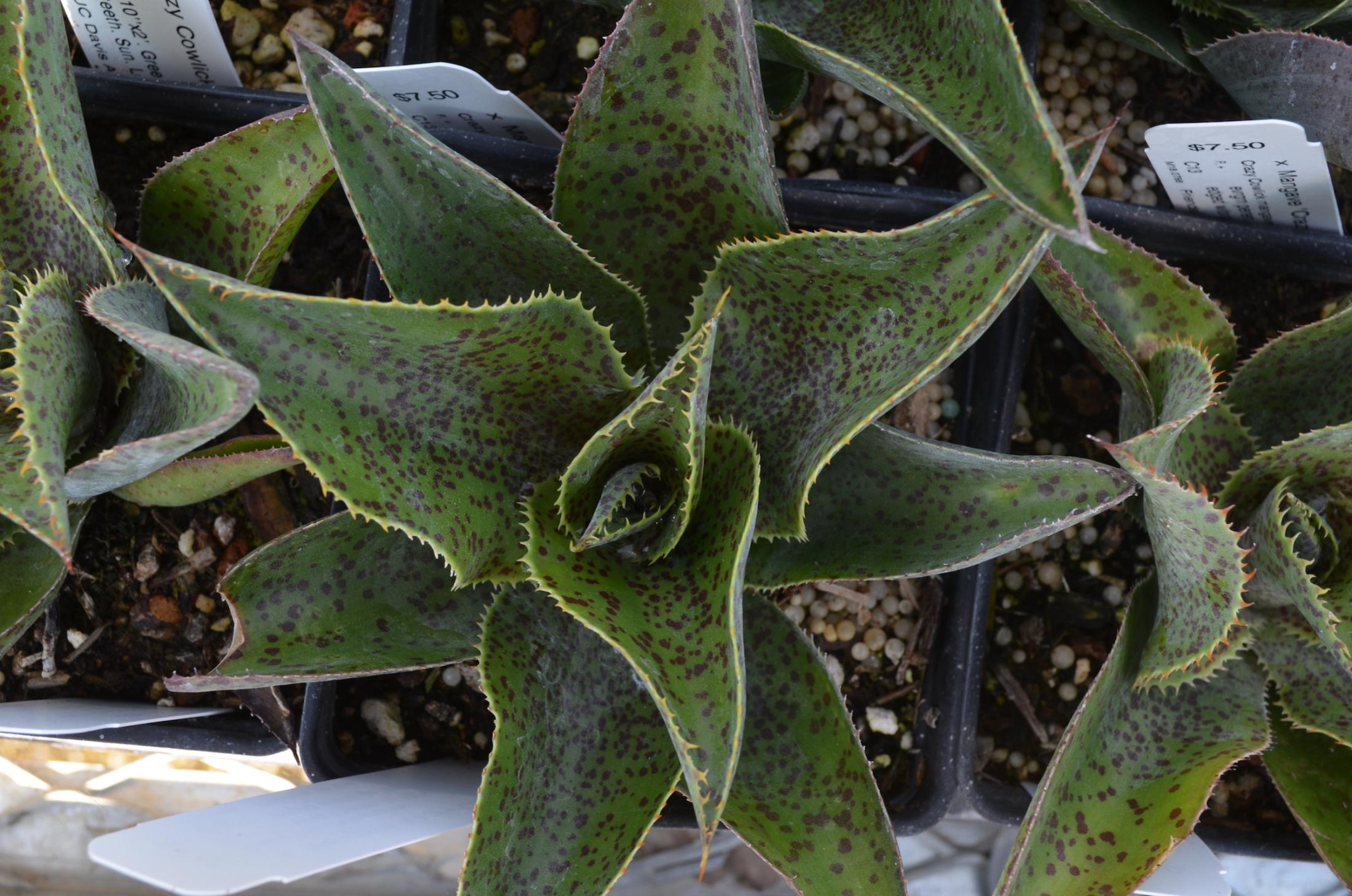 mangave
x Mangave cvs.
(Mad About Mangave Collection)
Ok, this is more than one plant, but once you see them, you'll understand. A genus cross between patterned Manfreda foliage with the habit and tolerances of Agave give way to a stunning and unique new plant for your garden. Easily fits into nearly every potential place in your yard. Pots? No problem. Bright shade under trees? Easy. Full sun? Bring it on. This cold-hardy collection has year-round color and interest, and there are several distinctive cultivars to try.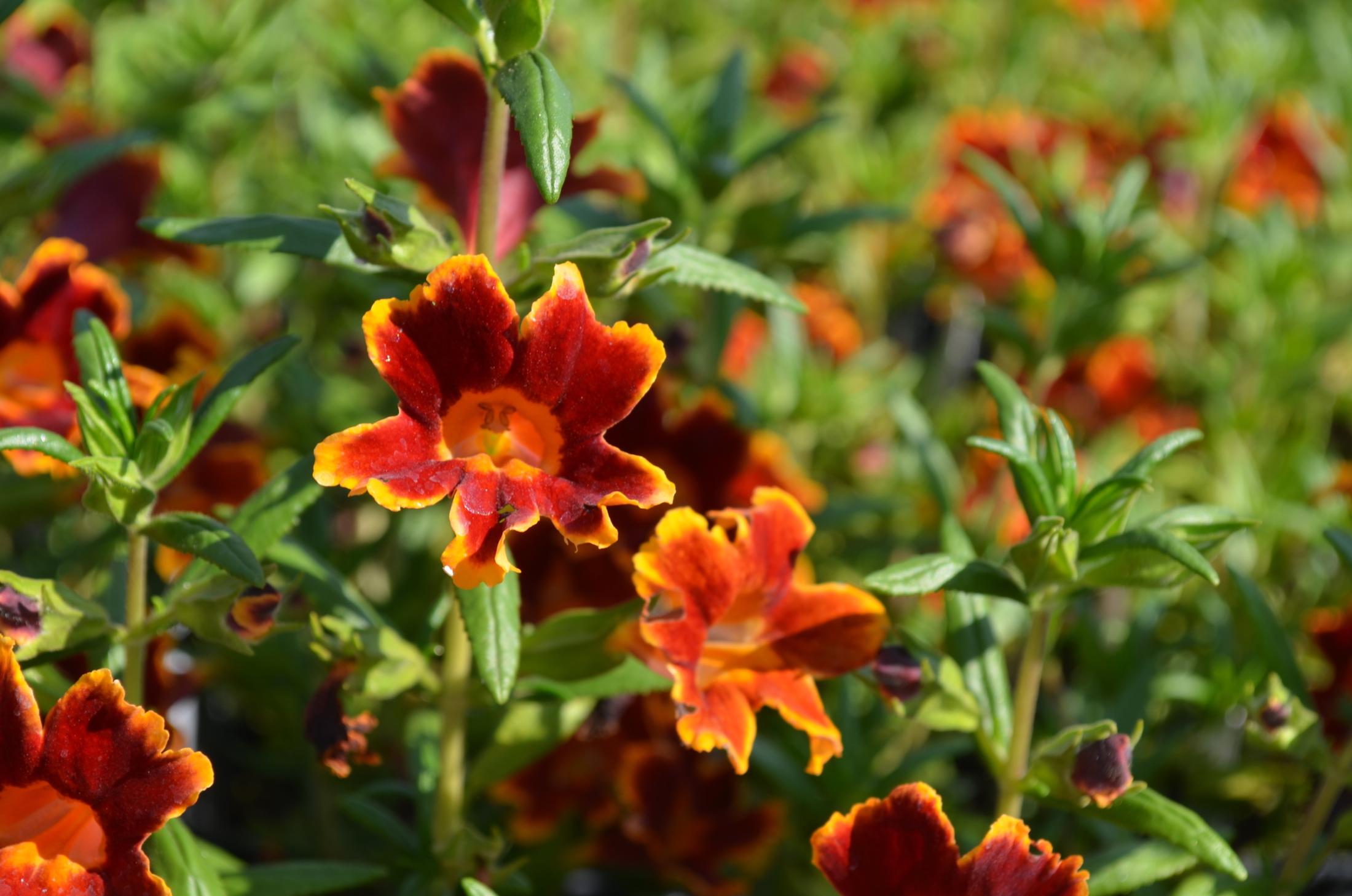 monkey flower
Mimulus cvs. (Jelly Bean™ Series)
Here's another fantastic new series for the horticulture world, and it's impossible to pick just one. If you've been trying to establish a California native monkey flower in your yard without success, try once more. They are bushier, come in diverse colors and offer an extended bloom season. They are heat and drought-tolerant, easy-maintenance plants that attract hummingbirds and pollinators throughout the year. Plant in full sun to bright shade and enjoy.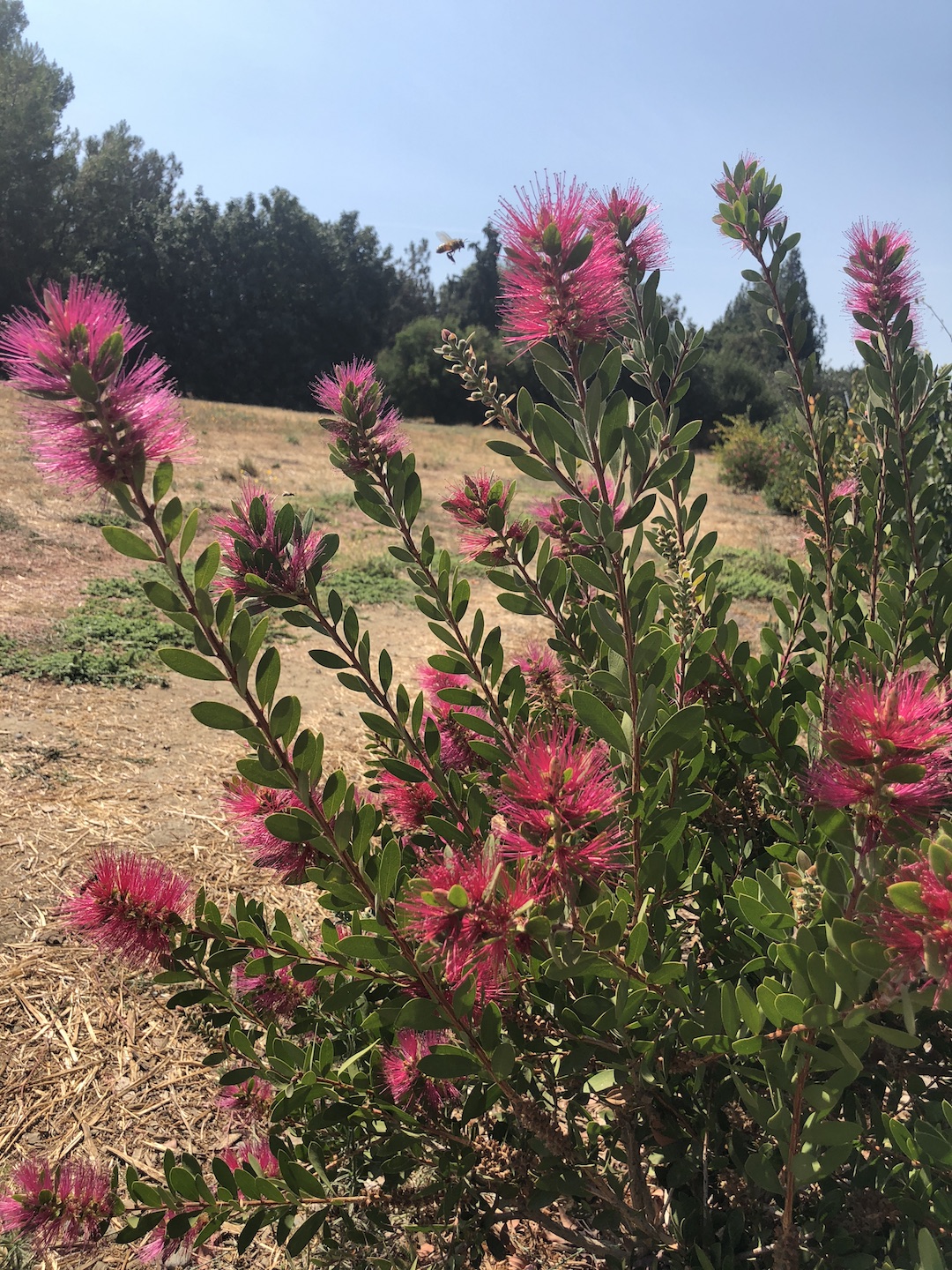 bottlebrush
Callistemon 'Neon Pink' Bottle Pop
How long has it been since a bottlebrush has blown my mind? Our volunteers planted a few of these in our hedgerow outside the nursery and they can stop traffic. The stunning display of vibrant, punk-rock pink flowers will attract every hummingbird in the neighborhood. Quickly growing to 10' H x 10 W. These are tough, cold hardy, low-maintenance winners. Use it as a specimen shrub/small tree or a fantastic blooming hedge. 
Category
Tags