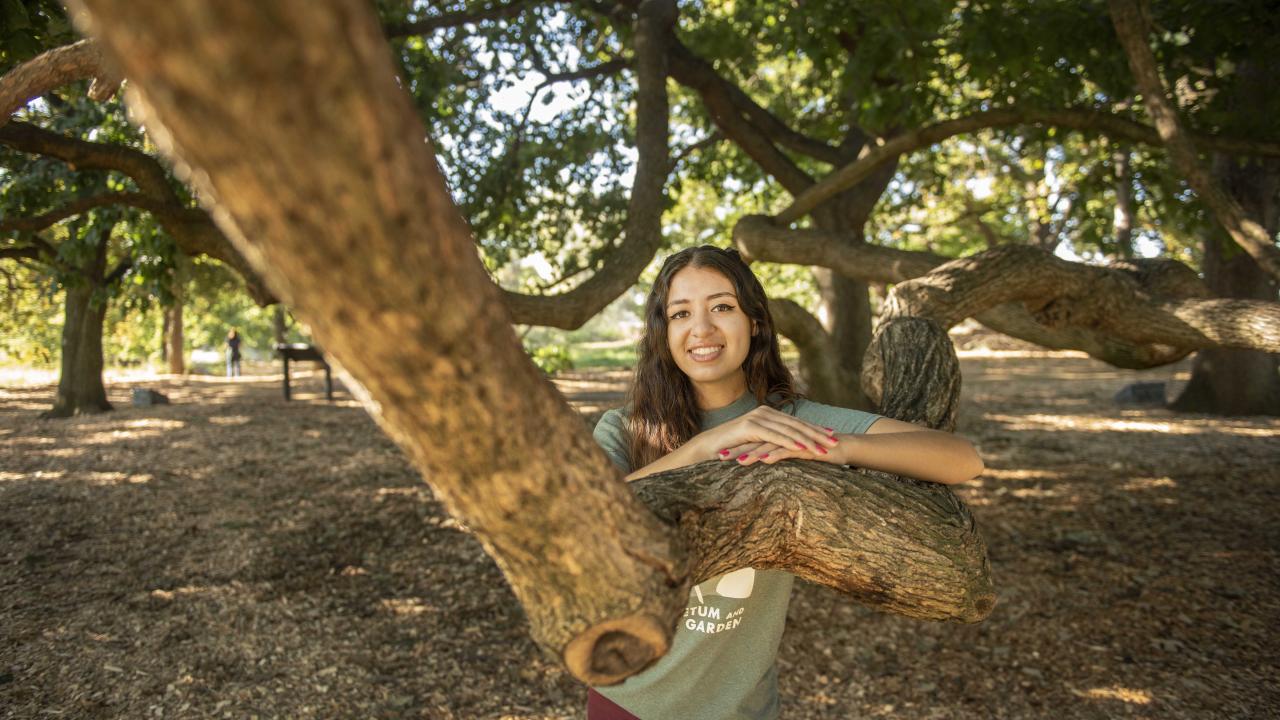 "Empowering others, especially our youth, is integral to a successful and sustainable world," Amber Medina, '19, student co-coordinator of the Arboretum Ambassador team of Learning by Leading™.
The Arboretum and Public Garden's student internship program, Learning by Leading™, has grown over the last decade from one team of students focused on public programs to nine teams of students – over 100 students total – working with our expert staff to address the challenging environmental issues of our time: climate change, habitat destruction and species extinction. 
You can see the impact of our Learning by Leading™ interns each time you visit the plant sales or gardens. Some of their leadership projects this year include: renovating the Good Life Garden as a sustainable edible demonstration garden (with produce donated to help students in need), creating new self-guided resources to highlight key scientific plant collections and showcase gardens that illustrate sustainable best practices, and organizing free community education events such as Oak Discovery Day. Through these varied activities, students are gaining the practical knowledge and the leadership skills to tackle environmental challenges today so they can become the environmental leaders, teachers and decision-makers of the future.  
Support from Friends members and other community and foundation partners is what keeps the Learning by Leading™ program growing. Consider making a gift during the Friends of the UC Davis Arboretum and Public Garden Annual Appeal. Your gift will help us expand the Learning by Leading™ internship to impact more students next year. 
Thank you for helping our Learning by Leading™ students, like Amber, improve our community today and become the environmental leaders for tomorrow.
Category
Tags