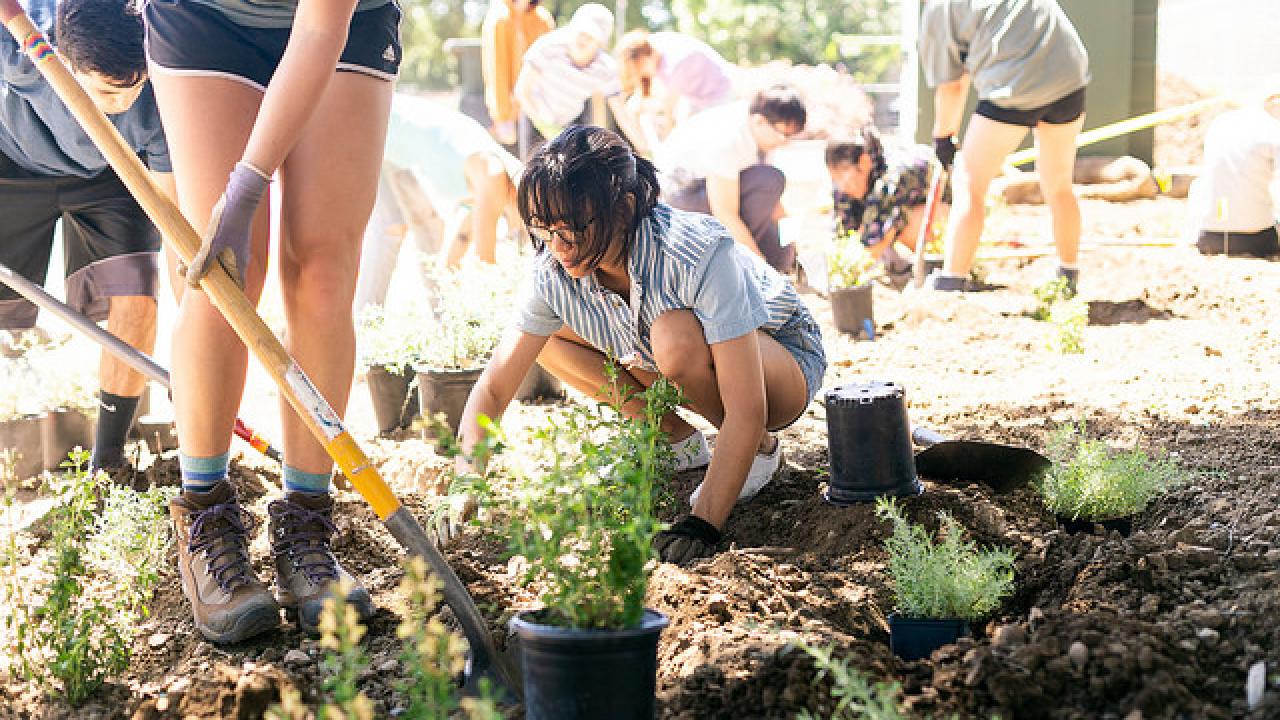 Apply to be a Learning by Leading™
Habitat Horticulture Co-Coordinator
Applications due November 26
Two paid positions available
 
Interested in gaining hands-on leadership experience with garden wildlife in urban environments? The UC Davis Arboretum and Public Garden's Learning by Leading™ program is currently recruiting two co-coordinators for their new Habitat Horticulture team! The Habitat Horticulture team will focus on the species interactions and ecological benefits of gardens in urban environments, specifically centered around the UC Davis Arboretum's Environmental GATEway located at the west end of the Arboretum (near the Arboretum Teaching Nursery and Scrubs Café ). 
The two paid positions will allow students the opportunity to lead a team of fellow Learning by Leading™ interns in maintaining and boosting the value of the gardens located here, surveying species interactions, participating in community outreach and more. 
The Learning by Leading™ internship program offers students the unique opportunity to gain leadership skills and real-world experience in addressing earth's most important environmental issues. Through the program, students gain habitat and plant cultivation experience, knowledge of horticultural practices, strong mentor relationships and a new network of students dedicated to improving our campus's and planet's environment. 
Instructions
Send a cover letter and resumé to UC Davis Arboretum and Public Garden GATEways Horticulturist Rachel Davis at ramdavis@ucdavis.edu 
by November 26.
Questions?
Contact GATEways Horticulturalist Rachel Davis at ramdavis@ucdavis.edu
or 530-752-7833. 
Category
Tags