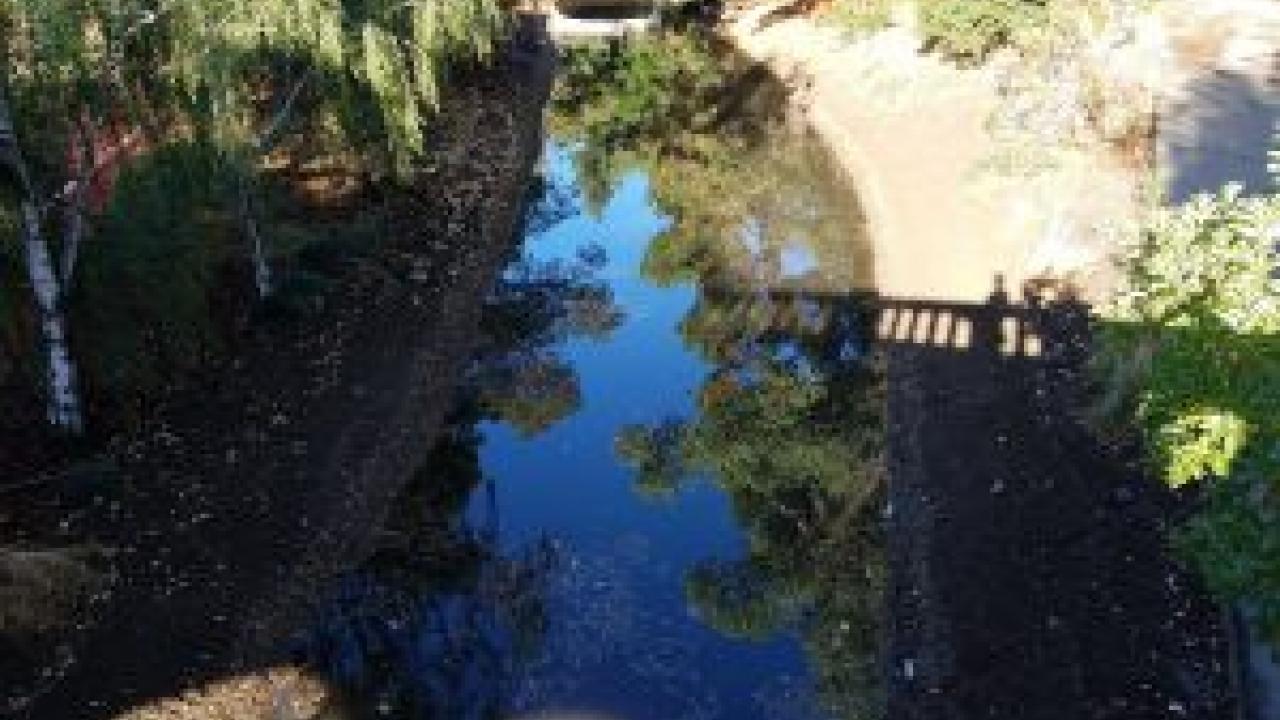 by Nina Suzuki, Waterway Steward
Who saw that coming?
We received more than a half inch of rain last Sunday, June 11 (2017)!
It's still working . . .
All the precipitation that falls on the core of campus continues to flow into the Arboretum waterway, even to the construction area (see right photo). But don't worry, within days this water was pumped back out of the construction area to allow for work to continue.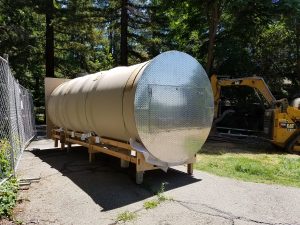 Pump delivered
Meanwhile, you may have seen this large cylinder near Spafford Lake (see leftphoto). Get a good look, you won't see it again. This is the housing for the pump that will be buried underground and quietly circulate water from Wyatt deck to the east end. We will be able to turn the pump on or off, up or down, as we wish. And, to ensure leaves, animals, etc. are not pulled into the pump, there will be a very fine grate before the water intake. Because this filter is on the outside, we will not have to turn off the pump to clean the filter.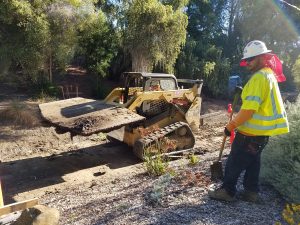 New path
You may also notice the asphalt path on the south side of the waterway has been removed (see below photo). It will be replaced by the beautiful and accessible "yellow-brick road" pavers to match other new paths in the Arboretum.
For more background on this project visit our Arboretum Waterway Project page.
Category
Tags