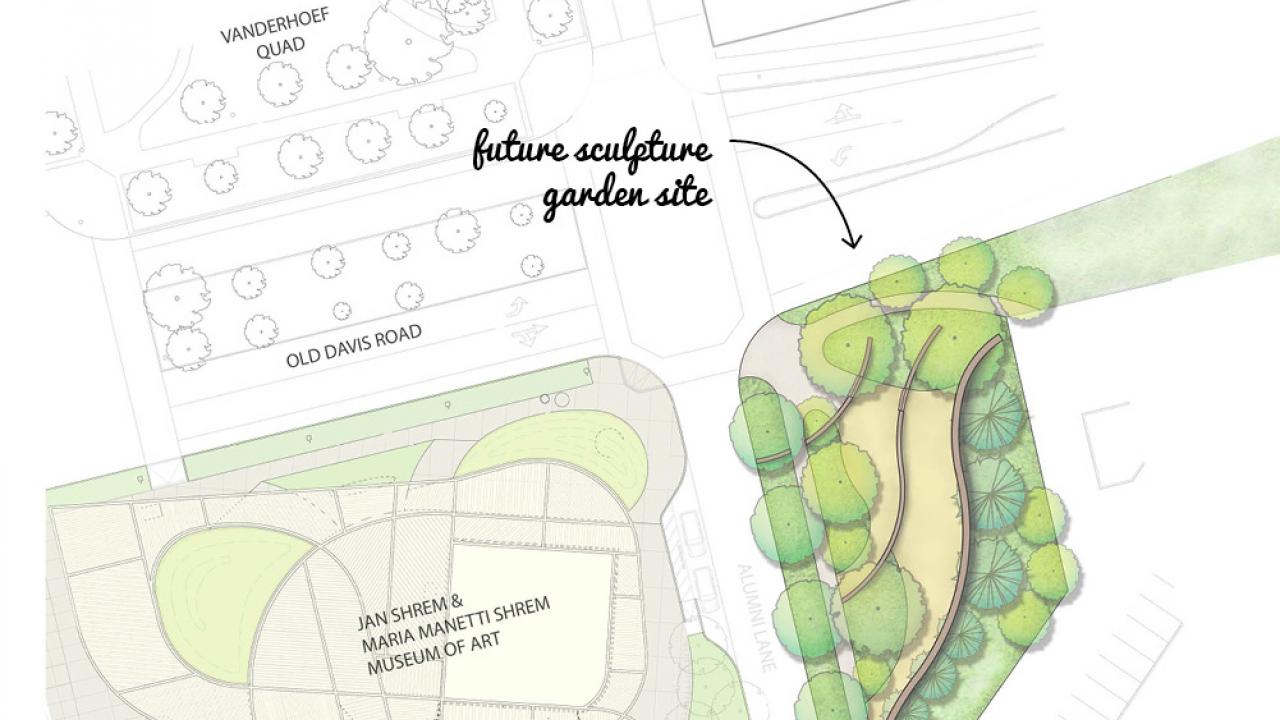 Because members of the Friends of the UC Davis Arboretum and Public Garden are eligible for 12 free campus parking passes a year as a benefit of their membership, we wanted to sure that you all were aware of a temporary parking lot closure.
As of Friday, September 18, 2015, visitor parking lot 1 will be temporarily closed to make way for and exciting new project: the Margrit Mondavi Art Garden. This area, located immediately east of the Jan Shrem and Maria Manetti Shrem Museum of Art (currently under construction) and south of the Conference Center, will showcase multiple pieces of sculpture by various artists. Only part of the parking lot will be used for the garden; the majority of the parking spaces will be returned to use when construction is completed. (Please see the drawing above for more information.)
Thank you in advance for your patience and understanding during this construction period.
Category
Tags