Bee Campus USA designation brings buzz to UCD, community
As a sign of its commitment to pollinator health, UC Davis recently became the first University of California campus to become certified as a Bee Campus USA affiliate, via the Xerces Society for Invertebrate Conservation.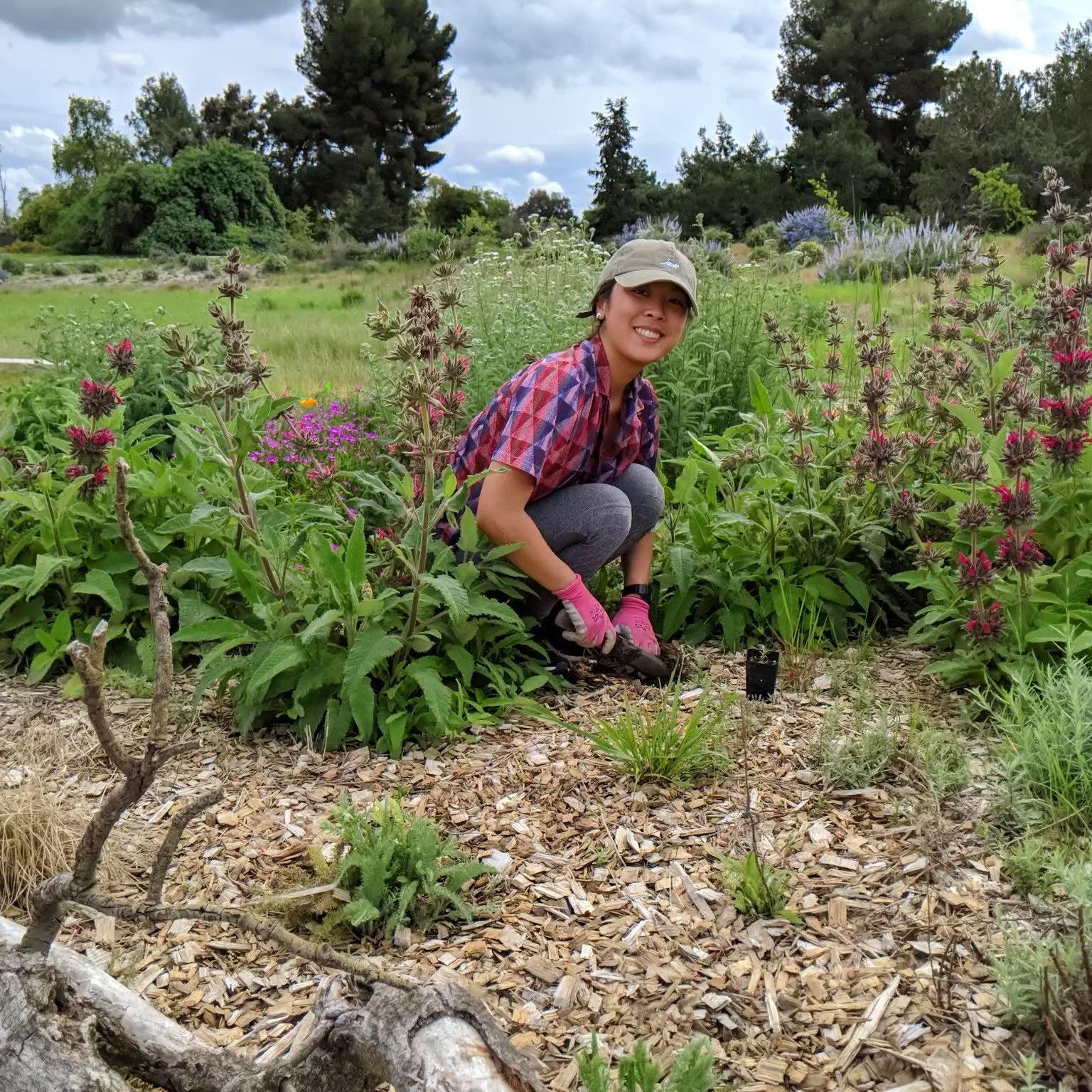 Scott Hoffman Black, executive director of the Xerces Society, explained the program aspires to make communities more "pollinator conscious."
"If lots of individuals and communities begin planting native, pesticide-free flowering trees, shrubs and perennials, it will help to sustain many, many species of pollinators," he said.
The designation means the campus is increasing its outreach to share how individual community members can take action to support pollinators. A committee of faculty, staff and students are also developing a campus habitat plan for pollinators and will report annually on their pollinator-supporting activities.
"As the nation's leading school of agriculture, we are surrounded by experts in pollination ecology, pollinator plantings, bee foraging behavior, plant-pollinator interactions, bee health and more," said Rachel Davis, GATEways horticulturist with the UC Davis Arboretum and Public Garden, who serves as the committee chair.
Research has shown that humans play a key role in providing pollinator services, and individual decisions about land use make a difference when it comes to supplying pollination services in neighborhoods and cities.
One key way humans can help support bees and other pollinators is by creating welcome environments that provide nectar and shelter through a variety of plants. With more than 1600 species of native bees in California—many with preferred plant varieties—plant diversity in urban neighborhoods can make a difference.
Approximately 600 species in an inventory of more than 20,000 plants will be available at the Friends of the UC Davis Arboretum and Public Garden's upcoming sale.
"It's my job to make sure we're offering up plants that provide a veritable bee buffet, with a wide array of pollinator-friendly plant varieties for our regional community to plant at home," said Taylor Lewis, nursery manager of the UCD Arboretum Teaching Nursery.
On the UCD Arboretum and Public Garden website, Lewis highlights five new-to-the-Arboretum plants that are especially attractive to pollinators, including the showy pink and orange pincushion blossoms of Leucospermum 'Scarlet Ribbon', a compact version of a beloved California native sage, and an insect-attracting succulent with ruby foliage called Sedum 'Wildfire'—all available at the nursery.
Visitors to the website can also download recipes for pollinator-friendly container gardens, with suggestions for potted plants that focus on kitchen herbs, drought-tolerant succulents, full sun and shaded areas.
In addition to plant sales, visitors to the Arboretum can explore demonstration gardens like the Hummingbird GATEway Garden and nearby Native Plant Meadow that showcase how to arrange those plant selections in ways that please both humans and pollinators.
Primary Category
Tags