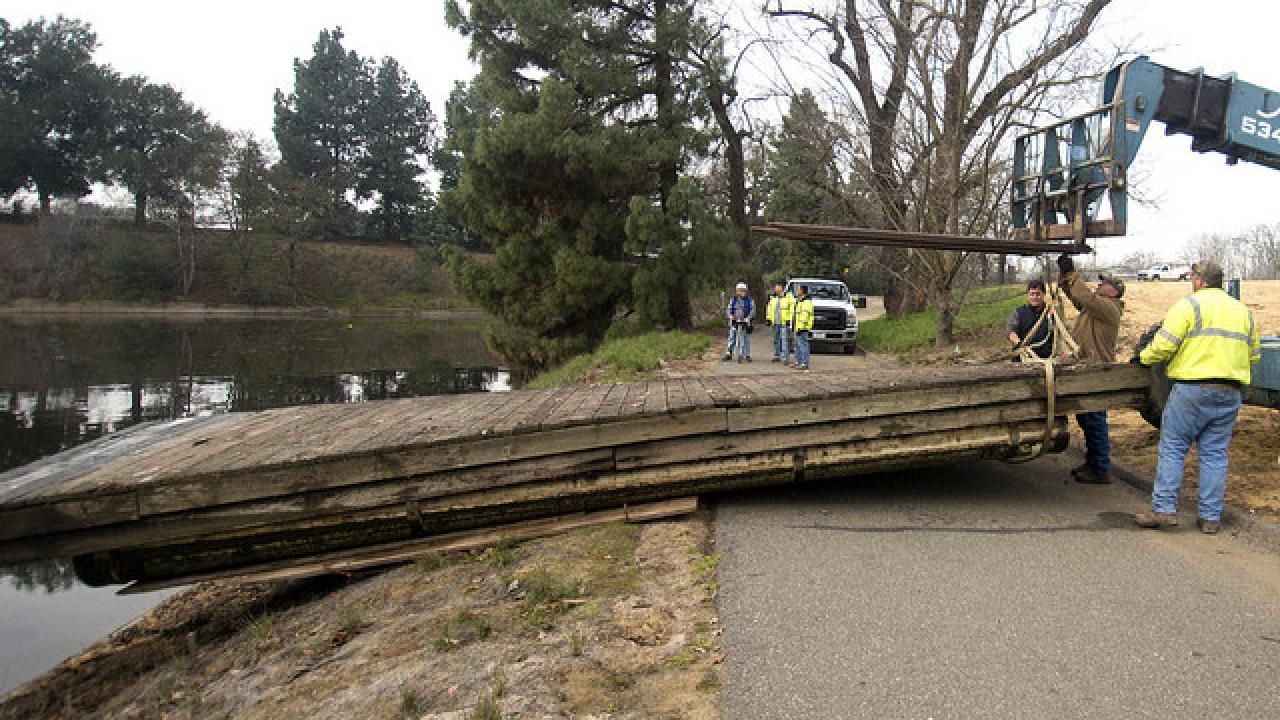 Today, January 9, 2015, a team from UC Davis Civil and Industrial Services, led by Matt Hayes, operations engineer, removed the old Arboretum boat dock. It's been hanging on for quite some time, but uneven, shaky footing combined with rotting wood and a weak attachment to land made the dock too unsafe for our visitors.
"It was an interesting experience floating the dock down the waterway then forklifting it out of the water all the time hoping it didn't come apart," said Cliff Contreras, director of transportation, airport, and parking services and civil and industrial services for UC Davis.
Will it be replaced? The answer right now is no, however, we're currently working on re-imagining the entire Arboretum waterway and hope to include places, like this one, where visitors can get closer to nature.
READ MORE in UC DAVIS DATELINE
Category
Tags