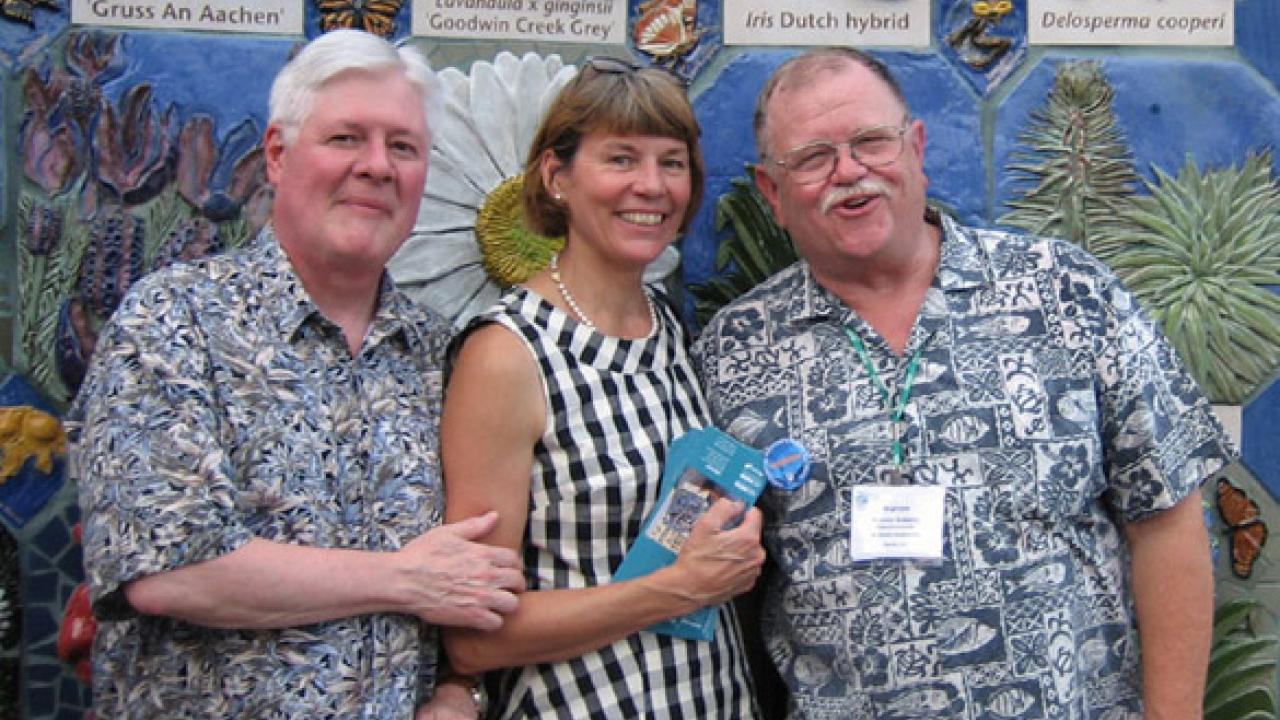 We are very excited to announce a generous endowment of $25,000 (built through a pledge of $5,000/year over five years) from our long-time friends and supporters, Bret Hewitt and Deb Pinkerton. In addition, they have pledged $10,000 in current use gifts over the next five years.
These gifts are uniquely structured so the endowment will be used for new programs that support our GATEway initiatives (Garden, Arts and The Environment) and the current use funds will be used to build the GATEways program as the endowment grows. This creative gift will provide much-needed "seed" capital for new planning efforts, programmatic needs and/or capital projects.
When making this gift, Bret and Deb said that they hoped their efforts would be an encouragement for others to get involved and support the Arboretum. Thanks, Bret and Deb – we so appreciate your support!
Category
Tags