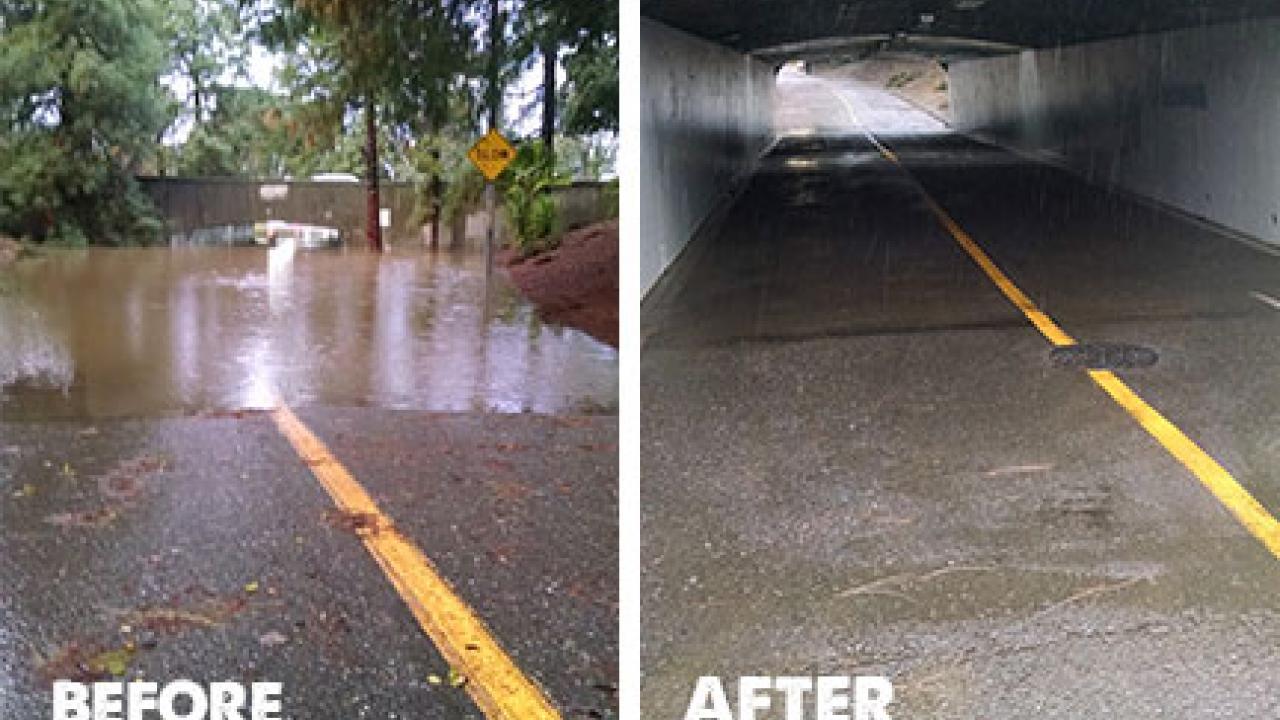 No one is complaining about the rain, let's make that clear! But, when you get as much as we have lately, without much of a break in between, it can wreak havoc on a campus the size of ours with the number of trees that we have. Luckily our Arboretum and Public Garden teams work year-round maintaining our trees and landscapes in preparation for weather events like these.
"So far the campus has only lost about 10 large branches and two trees; a cedar in the Arboretum and a valley oak out near the campus's water hydraulic facility," says Cary Avery, associate director of the Arboretum and Public Garden's grounds and landscape services unit. "As of noon today [12/05/14], we have picked up a total of 688 yards of green litter; that's about three times our normal workload for this time of year."
They don't stop at green waste clean-up either. Grounds and Landscape Services also manages flooding in areas where our stormwater system is not able to manage the load. No wonder they were recently awarded a four-out-four star accreditation by the Professional Grounds Management Society. LEARN MORE.
Thank you to everyone on our campus who brave the elements to keep our campus clean and safe for our community of students faculty, staff, and visitors.
Category
Tags