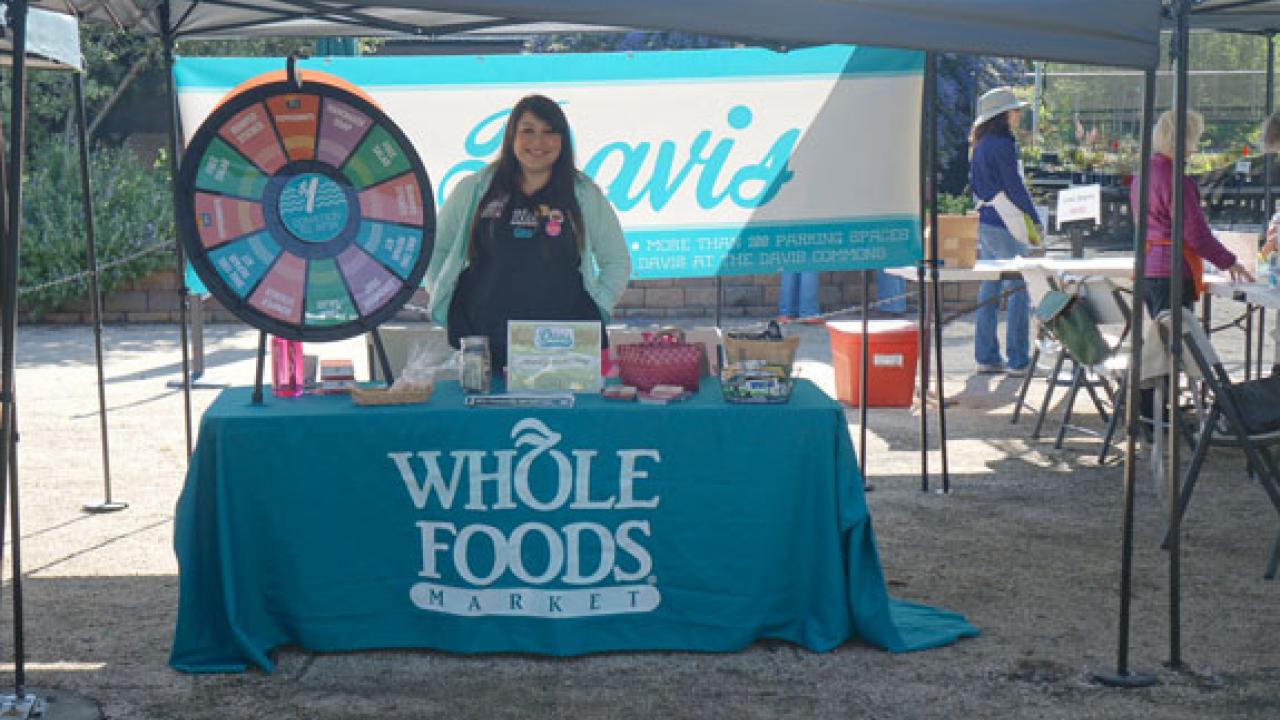 We've developed a terrific community partnership with Whole Foods Market Davis! Here are examples of how their team has collaborated with the Arboretum and Public Garden in support of community education and sustainable horticulture:
Friends of the UC Davis Arboretum was the first recipient of the Nickels for Nonprofits fundraiser at the Davis store, a program that encourages customers to donate their nickel bag credits.
Whole Foods has supported the Friends plant sales by providing lunches for hundreds of volunteers working at each event.
Whole Foods hosted tasting events, had a shovel collection barrel, provided publicity to help us collect over 400 shovels used in the "Shovel Gateway" sculpture that welcomes visitors to the Arboretum and catered the dedication event.
Their team partnered on a "sneak peek" event showcasing the California Native Plant GATEways Garden. Their extensive contributions included food, beverages, rentals and more.
Whole Foods completely sponsored an event for our "Circle" level members and long-term supporters including gourmet wine and food pairings, additional staff support, and gorgeous decorations.
They are a great neighbor! Their staff helps keep the Arboretum Terrace Garden clean and secure. They even facilitated a donation of tables and chairs to provide additional seating in the garden.
Please take a moment to say "thank you for being a great Arboretum partner" next time you shop in Whole Foods Market Davis.
Category